Dow lost 27, decliners over advancers 5-4 & NAZ fell only 2. The MLP index was fractionally higher to 320 & the REIT index gained 2+ to the 344s. Junk bond funds remained higher & Treasuries were purchased, taking the yield on the 10 year Treasury down to 2.4%. Oil retreated to the 52s (more below) & gold rose to 1219.
AMJ (Alerian MLP Index tracking fund)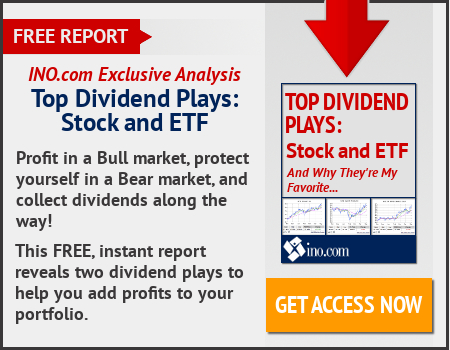 Jeffrey Lacker, the hawkish president of the Federal Reserve Bank of Richmond, said he is worried inflation could surge unless the central bank raises interest rates faster than his fellow policymakers anticipate. "Right now I think we are at risk of getting behind the curve, so lately I've been an advocate of pushing rates up a little more aggressively than my colleagues," Lacker said. Most of the policymakers see the central bank raising rates 3 times this year. Lacker has for the last several years argued that the Fed should raise rates to prevent a spike in inflation even though it has lingered well below the Fed's 2% target for most of that period. The Fed's policy-setting committee will meet next week & it's not expected to raise rates after lifting them by a qtr of a percentage point in Dec.
McDonald's, a Dow stock & Dividend Aristocrat, US comparable restaurant sales fell less than had been expected in Q4 as strong demand for its all-day breakfast brought more people to its restaurants. Sales at established restaurants in the US declined 1.3% in Q4, hurt in part by the high bar set by the debut of the all-day breakfast in Oct 2015. Analysts were expecting a drop of 1.4%. The stock fell 88¢. If you would like to learn more about MCD, click on this link:
club.ino.com/trend/analysis/stock/MCD?a_aid=CD3289&a_bid=6ae5b6f7
McDonald's (MCD)
Oil prices eased as signs of a strong recovery in US drilling largely overshadowed news that OPEC & non-OPEC producers were on track to meet output reduction goals. Ministers representing members of OPEC & non-OPEC producers said yesterday that of the almost 1.8M barrels per day (bpd) they had agreed to remove from the market starting on Jan 1, 1.5M bpd had already been cut. US drillers added the most rigs in nearly 4 years last week, according to Baker Hughes, extending an 8-month drilling recovery. US crude futures traded at $52.91 a barrel, down 0.6% (31%). Prices pared some losses after Iraq's oil minister said it was too early to say whether the deal needed to be extended & that he expected oil prices to rise to $60-$65 per barrel. US oil production has risen by more than 6% since mid-2016, though it remains 7% below the 2015 peak. It's back to levels of late 2014, when strong US crude output contributed to a crash in oil prices. Trump has pledged to impose a hefty border tax on companies that want to import products to the US. Oil market speculators added to bullish bets last week, showing increased optimism about higher prices. However, a record high gross long position among money managers in NYMEX crude oil futures & options leaves the market ripe for a correction.
Trump is making his presence felt quickly & the stock market has mixed views. A possible trade war can be unnerving, but lower taxes & regulations are solid positives. Today the Dow finished almost 100 above AM lows. This should prove to be an interesting time for stocks as Dow continues its sideways trading pattern for the last several weeks, under 20K. However demand for gold remains strong by those seeking safety for investment funds.
Dow Jones Industrials