Dow rose 55 (still trading sideways for more than a month), advancers over decliners about 5-4 & NAZ was flat. The MLP index added 3 to the 318s & the REIT index was down pennies just above 340. Junk bond funds barely budged & Treasuries were sold again. Oil was higher (more below) & gold retreated after its recent advance.
AMJ (Alerian MLP Index tracking fund)
Light Sweet Crude Oil Futures,M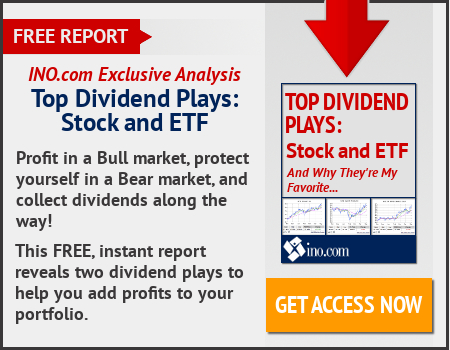 Oil prices rose for the first time in 3 days, following news of Saudi supply cuts to Asia, but persistent doubt over output reductions & signs of rising shipments from other producers kept gains in check. US West Texas Intermediate crude futures were up 39¢ at $51.21 a barrel. Analysts say the slide was unlikely to become more aggressive, given the likelihood of Saudi Arabia & its Gulf neighbors at least sticking to their pledge to cut output. Saudi Arabia, the world's top oil exporter, has told some of its Asian customers that it will reduce their crude supplies slightly in Feb. But there is still plenty of oil to fill the gaps left by OPEC. North American drilling is on the rise, while European & Chinese traders are shipping a record 22M barrels of crude from the North Sea & Azerbaijan to Asia this month.
Oil Prices Rise on Reports of Supply Cuts
Spending months to find the perfect home in your price range, only to have your mortgage application rejected, or a home inspection turn up expensive repairs, is a nightmare, one that is coming true with increasing frequency, according to a new report from real estate listings website Trulia. Its analysis of US listings shows that 3.9% of homes that moved from for-sale to pending moved back to for-sale again, nearly double the rate in 2015. Such "failed sales" increased in 96 of the 100 biggest US metros, with big swings in areas large & small, rich & poor. In Ventura County, Calif., where the median home value is $548K, 11.6% of prospective sales failed to close in 2016. That's the highest in the US, up from 3.1% in 2015. Tucson, where the median home price is $176K, had the 2nd-highest rate of failed sales, at 10.8%, up from 3.5% the year before. The problem of failed sales has been most acute for cheaper homes & older ones: 6.3% of sales of starter homes fell thru last year compared with 3.6% of premium home sales. Homes built in the 1960s had the highest fail rates, while sales of newer & older houses were more likely to go thru.
Suddenly, Home Sale Agreements Are Falling Apart Across the U.S.
Big Oil is poised to reap rewards this year as investments made before the crude-price slump pay off just as the recovery starts. 7 of the world's largest energy companies will together boost oil & natural gas output by 398K barrels a day, the most since since 2010, according to data from Oslo-based Rystad Energy. In 2018, output will rise even faster. The oil majors aren't increasing their drilling budgets. Instead they're benefiting from money invested before the rout. Lower costs combined with higher output would allow companies to maximize their gains from improved oil prices. Should crude remain above $50 a barrel, 2017 could be a break-out year, eliminating the need to borrow to pay dividends. After reaching an intraday low of $27.10 a barrel on Jan 20, Brent oil prices more than doubled to a high of $57.89 on Dec 12. The global benchmark rose 52% last year, its biggest yearly gain since 2009. Shares in the majors, meanwhile, rose across the board. Brent averaged about $45 a barrel in 2016 & is expected to rise above $55 this year. Yet the majors, still smarting from more than 2 years of depressed prices, have expressed a reluctance to increase spending.
Big Oil Could Hit the Sweet Spot This Year
Stocks are higher but market breadth is not impressive, This advance can not be called significant. Hearings in DC plod along with Dems trying to attack Trump's appointees for cabinet posts. Indications are that Dems will fight just about all. Fights in DC are not good for the stock market, especially if they hinder Trump's plans to grow the economy..
Dow Jones Industrials