Dow fell 7, decliners over advancers almost 3-2 & NAZ was up 5. The MLP index declined 4 to the 335s & the REIT index gave back 3+ to the 338s. Junk bond funds were a little higher & Treasuries continued a little higher. Oil was lower & gold was flattish (more on both below).
Dow Jones Industrials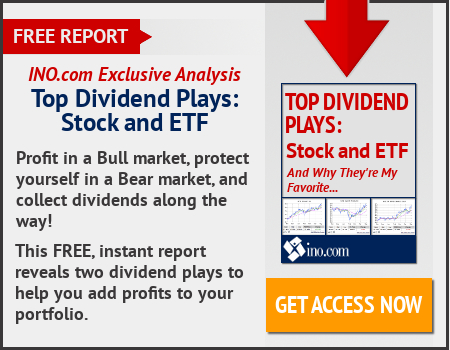 Oil supplies from OPEC are plunging this month as the group implements production cuts aimed at erasing a global surplus. OPEC will reduce supply by 900K barrels a day in Jan, the first month of the accord's implementation, the equivalent to about 75% of the cut that the producer group agreed. 11 non-members led by Russia are to curb their output in support. Adherence to the accord is "great," Saudi Arabia Energy Minister Khalid Al-Falih said on Sun. Some analysts have expressed doubts that Iraq will deliver its share of the cuts as the country presses on with the rehabilitation of its oil industry after years of war & sanctions. While oil prices initially rallied in the 2 weeks after OPEC announced the supply curbs on Nov 30, the gains subsequently stalled amid uncertainty over how much of the cutbacks would be delivered. Recognizing the skepticism among oil traders, the organization took additional steps to prove it will honor its commitments. OPEC nations Saudi Arabia, Kuwait, Algeria have said they've cut output this month by even more than was required, while Russia said it's trimming production faster than was originally agreed. Saudi Arabia's Al-Falih said that producers have fulfilled their obligations so faithfully that OPEC probably won't need to extend the accord when it expires at the middle of the year. Producers also set up a 5-nation committee tasked with overseeing compliance, which will next meet in late Mar for a review of production data.
Gold futures settled lower as strength in the $ & a recent rally in major US stock market indices to all-time highs helped prices tally a weekly loss of about 1.4% for the week. Feb gold lost $1.40 (0.1%) to settle at $1188 an ounce.
Data from Baker Hughes Friday revealed that the number of active US rigs drilling for oil
Opens a New Window.
rose 15 to 566 rigs this week. The total active US rig count, which includes oil & natural-gas rigs, also rose by 18 to 712. Mar West Texas Intermediate crude was down 96¢ (1.6%) at $52.82.
Chevron, a Dow stock & Dividend Aristocrat, swung to a profit in the latest qtr as the company slashed expenses amid a tough pricing environment. Still, earnings came in sharply below estimates. CEO John Watson said results reflect the low oil & gas prices during the year. "We responded aggressively to those conditions, cutting capital and operating expenses by $14 billion." He added that the company should show improved earnings & be cash-flow-balanced in 2017 through continued tight spending & cost control as well as additional revenue from expected production growth. Accordingly, the company increased its 2016 annual div for the 29th consecutive year raising its Q4 div payment by a penny to 1.08. During the latest qtr, the average sales price per barrel of crude oil & natural gas liquids was $40, up from $35 in the year-ago period. Pressured by the prolonged swoon in oil prices cutting into profitability, the company has looked to cut costs. CVX has said it would cut about 8K jobs, up to 12% of its workforce, & slash $B's from its capital-spending budget to deal with market conditions. In Q4 EPS was 22¢, compared with a loss of 31¢ the year before & well below the 64¢ estimate. But revenue climbed 7.7% to $31.5B, topping the estimate for $30.3B. Profit in the downstream (refining) operations plunged 65% to $357M. Upstream operations, which include exploration & drilling, meanwhile, in the US, swung to a $121M profit from a $1.95B loss a year earlier, mostly owing to lower depreciation, exploration & operating expenses, & higher crude oil & natural gas realizations. The stock lost 2.80. If you would like to learn more about CVX, click on this link:
club.ino.com/trend/analysis/stock/CVX?a_aid=CD3289&a_bid=6ae5b6f7
Chevron (CVX)
Trump hosted Prime Minister May (UK) & they pledged closer ties. Tomorrow he talks to Putin by phone. He is doing a lot, very necessary to achieve his ambitious goals. Selling in stocks today was not significant with the popular indices remaining near record levels. More announcements from Trump are coming next week & they will move the markets more than earnings.
Dow Jones Industrials