Dow shot up 98 (46 shy of 20K), advancers over decliners almost 2-1 & NAZ went up 11. The MLP index gained 4+ to the 319s & the REIT index gave back 1+ to the 339s. Junk bond funds fluctuated & Treasuries crawled higher. Oil rose 1+ to the 52s & gold was also higher (more on both below).
AMJ (Alerian MLP Index tracking fund)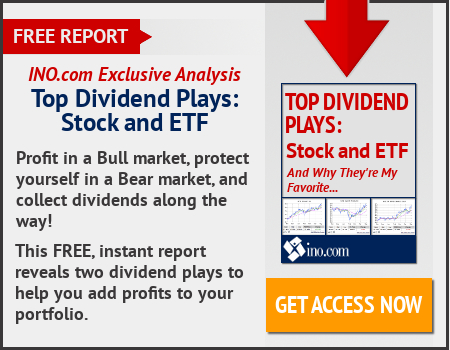 Gold futures rallied, with the price climb gaining steam in the last hour before the settlement. The metal found support as the $ Index turned lower & the stock market saw some pressure in the wake of Trump's news conference. Feb gold rose $11.10 (0.9%) to settle at $1196 an ounce--the highest settlement since Nov 22 (when the Dow reached a record 19K).
Oil prices rose by the most in over a month, boosted as the $ weakened following a news conference by Trump, & on news that Saudi Arabia had cut exports to Asia. Oil's gains came despite gov data showing a bigger-than-expected weekly build in US crude & fuel inventories. The $ collapsed during Trump's remarks, which disappointed investors who had sent the currency to its highest level in a week ahead of this news conference. A stronger greenback makes $-denominated crude more expensive for users of other currencies. US West Texas Intermediate crude rose $1.73 (3.4%), to $52.55 per barrel. There is plenty of oil to fill gaps left by OPEC. North American drilling is on the rise, while European & Chinese traders are shipping a record 22M barrels of crude from the North Sea & Azerbaijan to Asia this month. OPEC's #2 producer Iraq plans to raise crude exports from its southern port of Basra to an all-time high of 3.64M bpd in Feb. US crude production was projected to rise 110K barrels per day in 2017 to 9M bpd, according to the Energy Information (EIA) data. Separately, EIA said US crude inventories increased by 4.1M barrels last week, topping both the 1.2M barrel build that analysts forecast & the 1.5M barrel build in data yesterday from the American Petroleum Institute.
Oil production from OPEC marked its first monthly decline in 7 months, according to a recent survey from S&P Global Platts. Output from the group fell 280K barrels a day in Dec from a month earlier, to 32.85M barrels a day. Including Indonesia, whose membership was suspended at a meeting in Dec, output fell to 33.57M barrels a day. The survey showed that the declines were due to "hefty falls" in Nigeria & Saudi Arabia, "a month before the group's pledge to rein in production."
Germany's influx of asylum seekers fell by about 2/3 in 2016, handing Chancellor Angela Merkel an election-year argument against critics of her open-borders policy. An estimated 280Krefugees entered Germany last year, compared with 890K in 2015, Interior Minister Thomas de Maiziere said. After a large influx during Q1, the flow slowed to fewer than 17K in Dec, according to gov data. More than ½ came from Syria, Afghanistan or Iraq. "It is possible to control the influx and to reduce it," de Maiziere said. Merkel's central promise at the peak of Europe's refugee crisis in late 2015 was to "noticeably reduce" the number of arrivals. She's running for a 4th term this year with an additional pledge that the events of 2015, when Germany took in the bulk of a record number of migrants fleeing conflicts in Syria, Iraq & beyond, will never be repeated. As Merkel is assailed by the anti-immigration Alternative for Germany party, the lower numbers may also help her in a dispute with her Bavarian allies in the Christian Social Union, which is insisting on a migration cap. Merkel rejects that as inconsistent with Germany's obligations & legally unworkable. While Merkel has insisted on Germany's legal & moral responsibility to welcome migrants, a cascade of border closures from Austria to Greece early last year blocked the main Balkan route to Germany. Last Mar, an EU accord with Turkey, spearheaded by Merkel, sealed the sea route for refugees into Europe over the Aegean Sea. The chancellor's Christian Democratic-led bloc got a start-of-the-year poll boost, climbing 2 percentage points to 38% in a Jan 3-5 survey, her highest level in a year. The Social Democrats, her junior coalition partner, were at 22%.
Merkel Bolstered by Refugee Decline Ahead of Election Campaign
Donald had his first news conference in months. It was filled with fireworks, but by the end of the day it was fairly well received & market indices headed north. Dow is back over 19.9K, but that last 100 is proving very difficult for it to climb thru. It looks like the nominees will be confirmed, especially with a Rep majority in the Senate. Then comes the tough stuff, passing legislation that will increase the growth rate for the US economy. The reluctance for the Dow to reach 20K shows there are doubts about the future.
Dow Jones Industrials