Dow climbed 26, advancers over decliners almost 2-1 & NAZ added 12. The MLP index rose 2+ to the 323s & the REIT index was fractionally higher to the 345s. Junk bond funds continued to rise & Treasuries declined. Oil was higher & gold hardly budged in price.
AMJ (Alerian MLP Index tracking fund)
Light Sweet Crude Oil Futures,M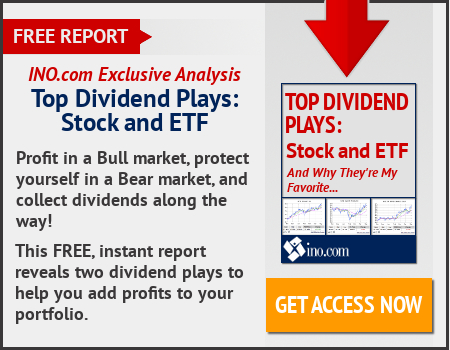 Cargoes of the two varieties of oil produced in the Gulf of Mexico, which are heavier & more sulfurous than supply from US shale fields, are poised to flow into Asia as they turn cheaper relative to similar-quality crudes from nations such as Saudi Arabia & Oman. The deal between producers worldwide to cut output & ease a glut is boosting the cost of Middle East supplies, priced against the Dubai benchmark, because most of the reductions are coming from the region. Meanwhile, US marker West Texas Intermediate is turning relatively weaker as a rebound in global crude prices from the worst crash in a generation is spurring more American rigs into action. Shale oil that was already cheap enough to sail to Asia is now being joined by cargoes from more traditional fields. Refinery shutdowns for maintenance work on the Gulf Coast mean that grades such as Southern Green Canyon are available & cheap enough to be shipped to other regions. WTI's cost fell below Dubai in December for the first time in at least three months. The US benchmark was at a discount of $1.08 a barrel to Dubai on yesterday. Mars & Southern Green Canyon are even cheaper than WTI because they are more difficult to refine. Oil explorers last week put the most rigs back to work in US oil fields in almost 4 years. Oil output in the nation rose to the highest level since Apr in the latest week, while crude stockpiles surged by the most since Nov during the same week.
Sales of previously owned US homes declined more than forecast in Dec, data from the National Association of Realtors data showed, but sales for the full year were the strongest since 2006. Contract closings fell 2.8% to a 5.49M annual rate last month (forecast was 5.52M) after a revised 5.65M in Nov. Median sales price rose 4% from year earlier to $232K. Inventory of available properties fell to 1.65M from a year earlier, lowest since 1999. For all of 2016, existing home sales increased to 5.45M, the highest since 2006, from 5.25M a year earlier. Housing stayed strong as the year came to a close, with solid hiring, faster wage gains & improved household finances driving demand, though a shortage of listed homes restrained sales. In recent weeks, optimism about Trump's plans to ease regulations & spur economic growth has triggered a surge in mortgage rates that poses a hurdle for potential buyers in 2017. "There are just not enough homes available for sale," Lawrence Yun, chief economist at the Realtors group, said. "Without new home construction, we will continue to see home prices easily rising ahead of peoples' incomes." The Realtors group projects sales in 2017 will rise 1% to 5.52M.
The highest UK court ruled Prime Minister Theresa May must seek an act of Parliament to trigger the 2-year countdown to Brexit, handing lawmakers a chance to soften the gov's plan. The court ruled against the gov by an 8-3 vote, Judge David Neuberger said. The judges ruled unanimously, however, that legislatures in Scotland & Northern Ireland don't get to vote on the Article 50 process that starts to wrest the UK from the EU after 44 years. The judges said leaving the EU will mark a fundamental change to British law by altering legal rights & cutting off EU laws. The UK's constitutional arrangements require such changes to be clearly authorized by parliament & lawmakers must be involved in triggering Article 50 of the Lisbon Treaty, they ruled. "Only legislation which is embodied in a statute will do," Neuberger said. "A resolution of the House of Commons is not legislation. What form such legislation should take is entirely a matter for Parliament." The decision is a defeat for May''s argument that she alone had the power to begin withdrawal from the EU. The need to now win the approval of lawmakers threatens her Mar 31 deadline for starting the divorce talks, although most legislators say they won't try to stop the breakup given 52% of voters backed it in referendum.
There is a lot going on around the world for stock markets to grapple with. Big oil countries are trying to limit production while US production is rising. The UK's exit from the EU will be delayed as more problems surface. And Trump, after already bringing a lot of changes in his first few days, will make more today. Stocks would like to go higher, but there is so much being done, it's is difficult to grasp it all & fully understand the big picture. Breaking thru 20K by the Dow still looks a long way off.
Dow Jones Industrials