Dow fell 76 (at the lows), decliners over advancers 3-2 & NAZ went up 10. The MLP index gave back 3+ to 321 & the REIT index was off 2+ to the 343s. Junk bond funds were mixed & Treasuries advanced, bringing lower yields. Oil sank 2+ to the 52s on supply worries while & gold rose to 1186 (more below).
AMJ (Alerian MLP Index tracking fund)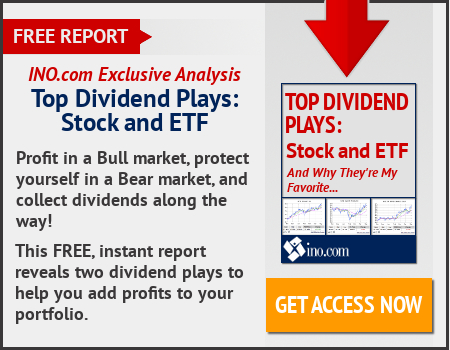 German industrial production rose in Nov, adding to signs that Europe's largest economy saw a strong finish to the end of last year. Output, adjusted for seasonal swings, gained 0.4% from Oct, when it advanced a revised 0.5%, the Economy Ministry said. The reading, which is typically volatile, compares with an estimate for a 0.6% increase. A separate report from the Federal Statistics Office showed exports increased 3.9% in Nov, with imports up 3.5%. The reports follow a string of data published last week that underlined Germany's economic strength heading into a year that will bear challenges from national elections in autumn to risks from Britain's exit negotiations with the EU. A recent survey suggested manufacturing & services expanded at the fastest pace in a year in Dec, unemployment continued to decline & the inflation rate posted a record increase to 1.7%. Output was bolstered by a 1.5% surge in construction, according to the Economy Ministry. Manufacturing rose 0.4% from the previous month, while energy production fell 0.4%. Production was up 2.2% from a year earlier. "In manufacturing and construction, production picked up noticeably after a weak summer half," the ministry said. "Orders in manufacturing and construction, as well as sentiment indicators in these sectors, promise solid output growth in the winter half."
German Industrial Output Rises in Sign of Economic Strength
Gold futures climbed to end at their highest level in almost 6 weeks. Uncertainty surrounding the pace of the Fed's interest-rate increases contributed to the weakness in the $, providing support for gold, which is traded in the greenback. Feb gold tacked on $11.50 (1%%) to settle at $1184 an ounce, the highest finish since Nov 29.
As several US automakers change their tune about manufacturing in Mexico amid critical comments from Trump, General Motors CEO Mary Barra is weighing in on how the automaker is keeping pace with competitors to help boost the US job market. "Over the last two years we've invested $11 billion into the United States, we have over 100,000 jobs. That Volt EV that is right behind us is built in Orion, Michigan, as well as the Traverse that we just announced is built in Lansing, so we have significant jobs in this country," she said. The CEO also weighed in on the challenges dealing with the disparity in tariffs across the globe. "It's a very complex business and our primary strategy is to build where we sell. I think there's room to make some changes that are going to make it, improve it and make it more equitable across the globe and we'll work to make sure that is done in a way that comprehends the complexity of this business." Barra discussed whether the signs low gas prices will continue for an extended period will impact the electric vehicle market. "We believe oil prices will be lower for longer, but we also believe electrification is a very important part of the future and we're very proud of our leadership. You know, we just started delivering Volt EVs to customers in California and they're giving us rave reviews about the vehicle." Reacting to the incoming Trump administration's discussions of a potential rollback of corp taxes, Barra responded, "We think overall a lower tax rate would obviously be better for business and help drive the economy." The stock was up pennies. If you would like to learn more about GM, click on this link:
club.ino.com/trend/analysis/stock/GM?a_aid=CD3289&a_bid=6ae5b6f7
General Motors (GM)
McDonald's, a Dow stock & Dividend Aristocrat, agreed to sell a controlling stake in its China & Hong Kong operations to a group of investors for about $1.7B, a key component of its reorganization in a market where it's striving to catch up with more nimble rivals. Chinese state-backed conglomerate Citic Ltd, Citic Capital Holdings & US private-equity firm Carlyle Group will acquire an 80% holding in a deal valuing the business at almost $2.1B. MCD will keep the remaining stake. The new owners plan to add more than 1500 restaurants over the next 5 years in smaller Chinese cities. MCD currently operates or franchises more than 2400 outlets in mainland China. Its 5-year target calls for about 300 stores to be added annually. The stock was down 33¢. If you would like to learn more about MCD, click on this link:
club.ino.com/trend/analysis/stock/MCD?a_aid=CD3289&a_bid=6ae5b6f7
McDonald's (MCD)
Stocks are meandering, looking for direction. Market enthusiasm that drove the Triump rally has waned. Being overbought, that had to be expected. Now those guys in DC are getting serious. First they have to approve Trump's nominees & then pass meaningful legislation. And a lot needs to be passed. All actions in DC are difficult to understand, making it difficult to figure out where they will take the economy. Now uncertainty is riding higher with the Dems ready to throw roadblocks everywhere. After going sideways for a month & becoming vastly overbought, these are risky times for the stock market.
Dow Jones Industrials