Dow rose 119 (off the AM highs), advancers over decliners better than 2-1 & NAZ went up 45. The MLP index pulled back, rising only 1+ to the 318s, & the REIT index climbed to the 341s. Junk bond funds were a little higher & Treasuries were slightly lower. Oil dropped 1+ to the 52s after gaining in the AM & gold rose as stocks pulled back.
AMJ (Alerian MLP Index tracking fund)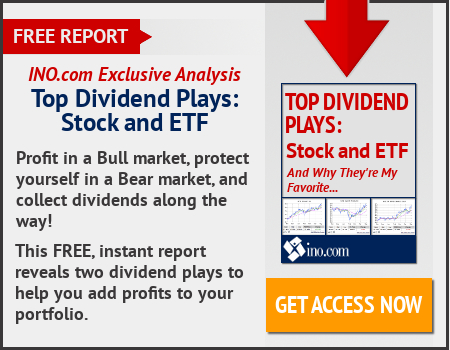 Ford is cancelling plans for a $1.6B factory in Mexico & will instead invest $700M in a Michigan factory that will create 700 new US jobs. The decision comes after Trump criticized the 2nd largest US automaker for its Mexican investment plans. CEO Mark Fields said the company's decision to cancel the Mexican plant is a result of a decrease in demand for small cars in the US. "We are doing this decision based on what's right for our business. As we think about the investments here in Michigan, as you can imagine ..., we look at a lot factors as we make those. One of the factors that we are looking at is a more positive U.S. manufacturing business environment under President-elect Trump and some of the pro-growth policies that he said he is going to pursue," Fields said. He added that the Pres-elect was notified of the announcement & was very pleased to hear Ford was making an investment in the US. Ford will invest $700M to build new electric, hybrid & autonomous vehicles at a plant in Flat Rock, Michigan. The stock rose 46¢. If you would like to learn more about Ford, click on this link:
club.ino.com/trend/analysis/stock/F?a_aid=CD3289&a_bid=6ae5b6f7
Ford (F)
Intel, a Dow stock, is acquiring a 15% stake in Here International for an undisclosed sum, joining the digital mapmaker's core shareholders BMW, Daimler & Volkswagen's Audi unit in developing navigation technology for self-driving cars. INTC & Here aim to jointly develop technology needed to support the real-time updates of traffic & road conditions that are used to enable and ensure the safety of fully automated vehicles. The companies also said they plan to explore other business opportunities to develop services that use location data generated by the vehicles & their passengers. "Cars are rapidly becoming some of the world's most intelligent, connected devices," CEO Brian Krzanich said. The companies gave no details about the transaction & said the deal was expected to close in Q1, pending regulatory approval. The announcement comes after Germany's antitrust authority said earlier in the day that INTC had filed a request for regulatory approval in Germany to make a strategic acquisition of a stake in Here. The agency said it had one month to decide on whether to approve the acquisition, which is unlikely to pose competition concerns. Germany's big 3 premium-brand car makers bought Here from Nokia in 2015 for about €2.5B ($2.6B). The stock gained 33¢. If you would like to learn more about INTC, click on this link:
club.ino.com/trend/analysis/stock/INTC?a_aid=CD3289&a_bid=6ae5b6f7
Intel (INTC)
China stocks started the first trading day of 2017 on a solid footing as concerns of a liquidity crunch faded & strong factory growth offered more signs of a stabilizing economy. The blue-chip CSI300 index rose 1.0% to 3342, while the Shanghai Composite Index also gained 1% to 3135. The CSI300 index ended 2016 with an 11.3% loss, its worst performance for 5 years. Investors welcomed a private business survey showing China's factory activity picked up more than expected in Dec as demand accelerated, with output reaching a near 6-year high. An official factory survey yesterday showed activity in the sector expanded for a 5th month in Dec, but it slowed more than expected as Beijing's effort to curb asset prices has begun to weigh on the broader economy. All main sectors advanced. Gains were led by blue-chips, especially financials, while growth stocks continued to lag after a 20% slump last year.
The Ford news was a biggie, showing Trump can help shape investment decisions to add US jobs. Other companies (including foreign companies) are paying attention. On the other hand, those guys in DC have returned & they will translate Trumps's ideas into action. The Dems must be seen as an obstacle in getting anything done. In addition, the Reps are not united about what to do with their majority in DC. Nervousness about the goings on in DC brought on selling around midday.
Dow Jones Industrials