Dow went up 17, advancers over decliners 2-1 & NAZ added 9. The MLP index fell 3 to the 317s & the REIT index lost 1+ to the 341s. Junk bond funds were little changed & Treasuries were weak. Oil was lower in the 51s & gold edged higher.
AMJ (Alerian MLP Index tracking fund)
Light Sweet Crude Oil Futures,M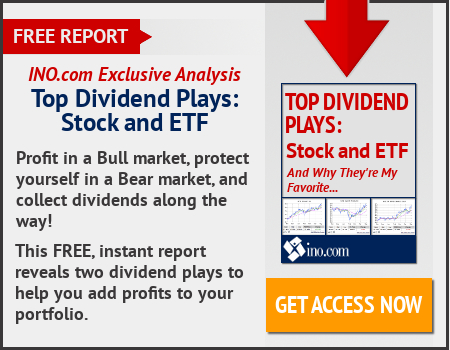 China's producer price index rose at the fastest pace in more than5 years in Dec as the factory to the world swings from being a drag on global inflation to another potential force pushing prices higher. PPI jumped 5.5% last month from a year earlier, compared to the estimate of 4.6% & the 3.3% gain in Nov. Consumer-price index rose 2.1%, versus a 2.2% gain forecast. Only 4 months out of a multi-year factory deflation, the world's 2nd-largest economy is poised to export inflation around the globe thru its supply chains as manufacturers squeezed by higher input costs raise asking prices. Whether that rebound will be sustained hinges on how the global economy fares under a Trump presidency & whether trade tensions flare between the US & China.
Optimism among America's small businesses soared in Dec by the most since 1980 as expectations about the economy's prospects improved dramatically in the aftermath of the presidential election. The National Federation of Independent Business index jumped 7.4 points last month to 105.8, the highest since the end of 2004, from 98.4. While 7 of the 10 components increased in Dec, 73% of the monthly advance was due to more upbeat views about the outlook for sales & the economy. The share of business owners who say now is a good time to expand is 3 times the average of the current expansion, according to NFIB data. More companies also said they plan to increase investment & keep hiring, which reflects optimism surrounding Trump's plans of spurring the economy through deregulation, tax reform & infrastructure spending. "We haven't seen numbers like this in a long time," the NFIB, said . "Small business is ready for a breakout, and that can only mean very good things for the U.S. economy. Business owners are feeling better about taking risks and making investments." The NFIB report was based on a survey of 619 small-business owners thru Dec 28. Small companies represent more than 99% of all US employers, according to the US Small Business Administration. A small business is defined as an independent enterprise with no more than 500 employees. Half of respondents, the biggest share since 2002, said they expect better business conditions in the next 6 months. That was 38 percentage points higher than in Nov. The net share of firms projecting higher sales jumped by 20 points to 31%. Some 29% say they will boost capital outlays within 6 months.
Job openings ticked up in Nov as hiring expanded, signaling steady growth in US employment, according to the Labor Dept. The number of positions waiting to be filled rose 71K to 5.52M (forecast was for 5.5M), from 5.45M in Oct (revised from 5.53M), according to the Job Openings & Labor Turnover survey (JOLTS). Hiring increased to 5.22M from 5.16M; the hiring rate was unchanged at 3.6%. 3.06M quit their jobs, up from 3.02M in the previous month; the quits rate held at 2.1% for a 6th month. Layoffs rose to 1.64M, a 3-month high, from 1.57M. The results are in line with Dec employment figures released last week, which showed payrolls are rising, albeit at a slower clip as the pool of available & qualified workers shrinks. The tight labor market, underscored by elevated job listings & limited headcount reductions, shows conditions are firming for a more sustained pickup in wages. There were 1.3 unemployed people vying for every opening in Nov, compared with 1.9 people when the recession began at the end of 2007. Accommodation & food services & gov posted more openings; vacancies in construction & education & health services fell; manufacturing, retail little changed. In the 12 months thru Nov, the economy created a net 2.4M jobs, representing 62.7M hires & 60.3M separations
Once again, not too much going on in the stock market. The hearings on Trump's nominations for cabinet posts start today & they will give an idea of how DC will be able to get things done. This is Jan, so earnings reports are coming & they can be expected to have an optimistic tone about business in the new year. Meanwhile, the Dow is still struggling to go thru the 20K ceiling.
Dow Jones Industrials