Dow rebounded 161, advancers over decliners 6-1 & NAZ jumped up 72. The MLP index recovered 5+ to the 307s & the REIT index added 4+ to the 351s (closing in on its records highs). Junk bond funds went up & Treasuries were modestly lower. Oil is back in the 47s & gold retreated but still above 1300.
AMJ (Alerian MLP Index tracking fund)
CLQ16.NYM
| | | | | | | |
| --- | --- | --- | --- | --- | --- | --- |
| | Crude Oil Aug 16 | ..................47.67 | ...1.34 | | (2.9%) | |
GCM16.CMX
| | | | | | | |
| --- | --- | --- | --- | --- | --- | --- |
| | Gold Futures,Jun-2016 | ...1,326.90 | ...4.40 | | (0.5%) | |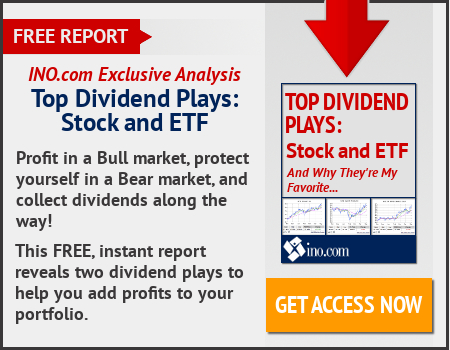 German Chancellor Angela Merkel warned the UK to have no illusions about life outside the EU, hardening her stance ahead of Prime Minister David Cameron's first meeting with EU leaders since triggering the earthquake that's shaken the bloc. Merkel, in her toughest response yet to last week's British vote to quit the EU, said that the UK can't expect favored treatment once it leaves & that there will be no informal talks on a new relationship before the British gov files its application for divorce. "There shouldn't be the slightest misunderstanding about the conditions laid out in the European treaties for a case like this," Merkel said. "My only advice to our British friends is: Don't delude yourself about the necessary decisions that need to be taken." She won applause from German lawmakers as she laid out her approach to the 2-day summit of EU leaders that will be dominated by Brexit & the political & economic fallout reverberating across Europe. As she spoke, a taste of things to come was on show in the European Parliament, where UK Independence Party leader Nigel Farage clashed with European Commission President Jean-Claude Juncker. "Why are you here?" Juncker demanded, as he turned to look at the leading "Leave" campaigner. Farage hailed the result of last week's vote as "seismic," saying the UK "will not be the last member state to leave the European Union." "I'll be explaining that Britain will be leaving the European Union but I want that process to be as constructive as possible and I hope the outcome can be as constructive as possible because, of course, while we're leaving the European Union, we mustn't be turning our backs on Europe," Cameron said as he arrived for the summit.
Merkel Tells Cameron Before EU Summit: Don't Delude Yourself
The US economy expanded more than previously projected in Q1 as improved performance in trade & business investment more than made up for weaker consumer spending. GDP, rose at a 1.1% annualized rate, compared with a previously estimated gain of 0.8%, according to the Commerce Dept. Corp profits at the start of the year were also revised up, giving a brighter picture to GDP.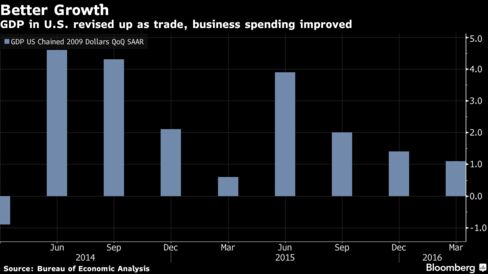 The economy shows signs of accelerating so far in Q2 as the drivers of growth have switched, with consumer spending rebounding while business investment lags behind. While gains in employment & low borrowing costs are helping propel household demand, uncertainty in the wake of Britain's vote to leave the EU is a longer-term risk to already-weak corp outlays & exports. The forecast called for a 1% rise in GDP
Consumer confidence rose in Jun to an 8-month high as Americans became somewhat more optimistic about the economy, according to the Conference Board. Confidence index climbed to 98 from a revised 92.4 in May (forecast was 93.5) from 92.4. Consumer expectations gauge for the next 6 months rose to a 5-month high of 84.5 from 78.5. Measure of present conditions advanced to 118.3, the 2nd-strongest reading since Sep 2007, from 113.2 in May. Respondents said they anticipated more job & income gains in the coming 6 months, which may help lift spending after a Q1 slowdown. The share of Americans who said more jobs will be available in 6 months rose to an 8-month high of 14.2% from 12.5%. The cutoff date for the survey was Jun 16, a week before Britain's decision to leave the EU.
Today's recovery is nothing to write home up. Bargain hunters were looking after so much selling in the last 2 days. But the euro mess remains & that will dominate the news for weeks, if not months. Nobody knows what will happen after Britain leaves the EU. That's a significant amount of uncertainty, something the stock market hates. Today's rally is giving weak investors an opportunity to bailout.
Dow Jones Industrials