Dow climbed 16, decliners modestly ahead of advancers & NAZ gave back 2. The MLP index rose 1+ to the 311s & the REIT index gained 1+ to the 349s. Junk bond funds crawled higher & Treasuries were little changed. Oil gave up recent gains (see below) & gold tumbled.
AMJ (Alerian MLP Index tracking fund)
CLN16.NYM
| | | | | | |
| --- | --- | --- | --- | --- | --- |
| | Light Sweet Crude Oil Futures,J | ...48.48 | ...0.89 | (1.80%) | |
GCM16.CMX
| | | | | | |
| --- | --- | --- | --- | --- | --- |
| | Gold Futures,Jun-2016 | ............1,273.20 | ...16.80 | (1.3%) | |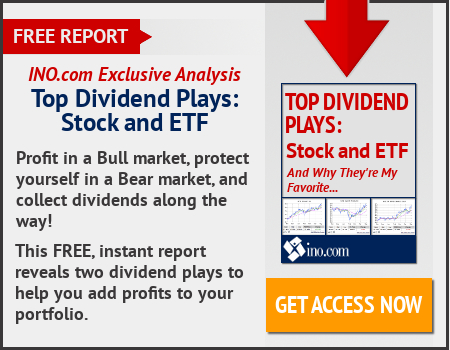 Britain's referendum on EU membership remained too close to call 2 days before the vote, with separate polls showing leads for both sides & billionaire investor George Soros warning of a slump in the £ should voters back Brexit. A YouGov poll of 1652 voters published late Mon showed "Leave" at 44% & 42% for "Remain," while another survey had "Remain" at 53% & "Leave" at 46% once "don't knows" were stripped out. The £ held its biggest 2-day advance against the $ in more than 7 years as investors bet that momentum in the countdown to the referendum was swinging in favor of "Remain."
Brexit Vote Too Close to Call With Polls Diverging
Janet Yellen said the Fed will continue its "cautious" approach to raising short-term interest rates, allowing the economic data to guide the decision-making process. Her comments came during prepared remarks in front of the Senate Banking Committee during her semi-annual monetary policy update to Congress. Reiterating comments made last week, Yellen explained central bankers are looking for economic growth to return to a "moderate" pace, further strength in the labor market after the unexpectedly weak May jobs report, & inflation that continues to move toward the 2% objective. She cited a range of issues weighing on the economy including subdued foreign growth, the strong $ that continues to weigh on corp earnings, an energy sector hit hard by nearly 2 years of ultra-low oil prices, & weak business investment. Still, she noted some signs of strength, including a "noticeable step-up" in GDP in Q2 after a weak Q1, & anticipation for improving jobs growth in the coming years. "In particular, consumer spending has picked up smartly in recent months, supported by solid growth in real disposable income, and the ongoing effects of the increases in household wealth," she said. "And housing has continued to recover gradually, aided by income gains and the very low level of mortgage rates." While the US economy is central to the decision on raising rates, looming in the background is the UK vote on whether it will sever ties with the EU.
Oil prices fell after a 2-day rally abated & trade remained volatile, due in part to a vote later this week in Britain that will determine whether the country leaves the EU. A one-month ceasefire between the gov & Nigerian militants whose attacks have curtailed the country's crude oil exports also added a bearish signal to a market that had firmed on the back of supply disruptions. US crude's expiring Jul front-month contract was down $1.02 at $48.35 & the more actively traded Aug contract, the new front month from Wed, was down 93¢ at $49.03.
Oil prices slip after rally as market turns cautious
Nervous markets don't know what to do or where to go ahead of the Brexit vote. Adding to anxiety, nobody knows what change the vote will bring. But Dow remains close to the 18K ceiling it has failed to crack thru in a meaningful way.
Dow Jones Industrials