Dow rose 24, advancers over decliners 3-2 & NAZ gained 6. The MLP index went up a big 5+ to the 316s & the REIT index gained 1+ to the 349s, nearing its record highs. Junk bond funds were a tad higher & Treasuries ran into selling again, although the yield on the 10 year Treasury is not that far away from record lows. Oil declined (see below) & gold had one big drop.
AMJ (Alerian MLP Index tracking fund)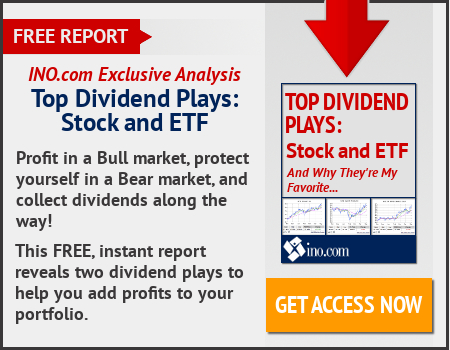 | | | | | | |
| --- | --- | --- | --- | --- | --- |
| CLN16.NYM | ....Light Sweet Crude Oil Futures,J | ....48.95 | ...0.42 | (0.9%) | |
By offering a subtle change to her outlook from less than a week ago, Janet Yellen pushed the prospect of additional interest rate increases further into the future. The head of the central bank said she & her colleagues were on watch for whether, rather than when, the US economy would show clear signs of improvement, acknowledging the possibility that growth would be slow to pick up. "Proceeding cautiously in raising the federal funds rate will allow us to keep the monetary support to economic growth in place while we assess whether growth is returning to a moderate pace, whether the labor market will strengthen further, and whether inflation will continue to make progress toward our 2 percent objective," Yellen said. 6 days ago, Yellen said a cautious approach to interest-rate hikes "will allow us to verify" that growth, jobs and inflation are improving. She began 2 days of semiannual monetary-policy hearings saying that despite her own optimism about the economy's longer-run prospects, "we cannot rule out the possibility expressed by some prominent economists that the slow productivity growth seen in recent years will continue into the future." Yellen's remarks move her closer to the argument made for some time by former Treasury Secretary Lawrence Summers that forces holding down growth & interest rates may be long-lasting. St. Louis Fed pres James Bullard, who until recently had taken a more hawkish stance on policy, also shifted his views in a paper published last week suggesting the US economy is stuck in a rut for at least the next 2-3 years.
Yellen Offers Subtle Change to Inflation, Job-Market Outlook
Mario Draghi said the ECB has plans in place in case this week's UK referendum on EU membership sparks turmoil that threatens the outlook for the region. At a hearing of lawmakers, he said policy makers "stand ready" to act if price stability is threatened & highlighted the Brexit vote as a potential risk. "In particular, the ECB is ready for all contingencies following the U.K.'s EU referendum," he said in his opening remarks to the European Parliament. Responding to questions, he said it's "very difficult" to foresee the various ways that the vote could impact markets and euro-area economies, but "we've done all the preparations that are necessary now." In DC, Janet Yellen included the UK vote as one of several potential international threats to the US economy. The Fed last week cited it as a factor when it kept interest rates on hold. "A U.K. vote to exit the European Union could have significant economic repercussions," she said.
Draghi Says ECB Is Ready to Respond to Any Brexit Turmoil
Oil finished with a loss, pressured by uncertainty surrounding the upcoming UK Brexit vote & weekly data on US crude supplies. Jul WTI crude settled at $48.85 a barrel, down 52¢ (1.1%). The Jul contract expired at the settlement. Aug WTI crude , which is now the front-month futures contract, settled at $49.85, down 11¢, 0.2%.
Very little went on in the stock markets with the averages staying near breakeven all day. Janet's words are more of the same, not saying very much while looking for an excuse to avoid raising interest rates. Dow continues under 18K.
Dow Jones Industrials