Dow climbed 92, decliners just ahead of advancers & NAZ added 9. The MLP index was up a fraction to the 306s & the REIT index rose 2 to the 347s. Junk bond funds did little & Treasuries gave up some of the recent gains. Oil was lower (see below) & gold lost its AM gains, shown in the chart below.
AMJ (Alerian MLP Index tracking fund)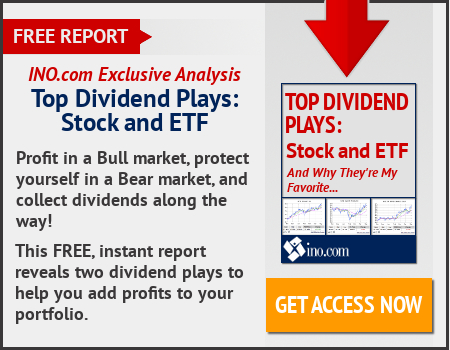 CLN16.NYM
| | | | | |
| --- | --- | --- | --- | --- |
| | Crude Oil Jul 16 | ....46.65 | ...1.36 (2.8%) | |
UK. opposition Labour Party lawmaker & anti-Brexit campaigner Jo Cox was murdered as she met constituents, shocking Britain & silencing the increasingly bitter debate about membership of the EU. It was the first killing of a member of Parliament in more than 2 decades, since the days of Irish terrorism. All campaigning in the referendum, just a week away, was suspended. It is unclear when it will resume. The 41-year-old Cox, who was only elected to the House of Commons last year, was a passionate supporter of EU membership: The previous day her husband Brendan took their 2 young children out onto the River Thames to fly an "IN" flag from a motorboat. "She would have wanted two things above all else to happen now, one that our precious children are bathed in love, and two, that we all unite to fight against the hatred that killed her," he said. "Hate doesn't have a creed, race or religion, it is poisonous." Carney & Osborne were both due to address the Mansion House dinner Thurs evening. The Bank of England said the governor would instead give shortened remarks "reflecting on today's events." The IMF said it was delaying a planned release of reports on the implications of the UK leaving the EU.
For the past year, Chinese selling of Treasuries has vexed investors & served as a gauge of the health of the economy. The People's Bank of China, owner of the world's biggest foreign-exchange reserves, burnt through 20% of its war chest since 2014, dumping $250B of US gov debt & using the funds to support the yuan & stem capital outflows. While China's sales of Treasuries have slowed, its holdings of US equities are now showing steep declines. The nation's stash of American stocks sank about $126B (38%) from the end of Jul thru Mar, to $201B, Treasury Dept data show. That far outpaces selling by investors globally when total foreign ownership fell just 9%. Meanwhile, China's US gov-bond stockpile was relatively stable, dropping roughly $26B, or just 2%. The liquidation of shares suggests China's central bank was still under pressure to raise $s & smooth the yuan's depreciation even though Treasuries selling abated, including through suspected custodial accounts in Belgium. The equities reduction reminds investors that while China's $1.4T trove of Treasuries dwarfs its other foreign assets, it has accumulated enough US stocks to influence global markets. While the amount China unloaded is a sliver of the $23T US equity market, it's significant when compared with holdings of other big investors.
China Is Now Starting to Dump U.S. Stocks
Oil prices slumped 3% to hit one-month lows, down a 6th straight day, as the $ rallies on fears of Britain's exit from the EU hammered commodities priced in the currency. Crude bounced slightly off session lows as the £ briefly turned positive against the $ after campaigning was suspended for next week's EU membership referendum following a deadly attack on a lawmaker for Britain's opposition Labour Party. US West Texas Intermediate (WTI) crude fell $1.43 (nearly 3%) to $46.58 & during the session, it hit a one-month low of $46.16. Oil was also pressured by the Federal Reserve's hints that there may be 2 rate hikes this year despite slower-than-expected growth. A stronger $ makes oil & other commodities priced in the greenback more expensive to holders of the € & other currencies. Also weighing on oil, the gov reported a much smaller drawdown than expected in crude inventories despite peak summer driving demand. The Energy Information Administration said domestic crude inventories fell 933K barrels last week, less than ½ the 2.3M-barrel decrease forecast.
Oil Slides, Hits One-Month Low as Dollar Jump
Death has been a big part of news for the last week & stocks have suffered until the bounce today. Dow rose 270 from the AM lows. It's hard to make sense of this move, especially with the lackluster breadth in higher prices. What the next move in the UK will be on the Brexit vote is unclear, not to mention its outcome.
Dow Jones Industrials