Dow dropped 48 (finishing near the lows), decliners over advancers 3-2 & NAZ fell 10. The MLP index was up pennies in the 316s & the REIT index lost a fraction to the 348s. Junk bond funds inched higher & Treasuries advanced with late day buying. Oil fluctuated widely & finished with a small gain (see below) & gold was a little lower.
Dow Jones Industrials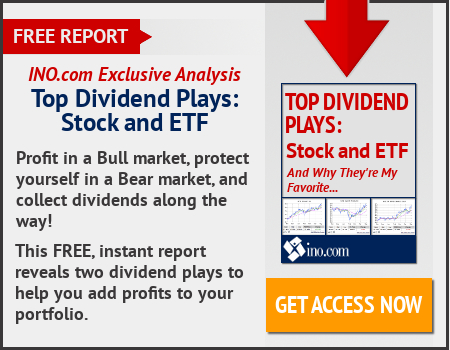 CLN16.NYM
| | | | | | | |
| --- | --- | --- | --- | --- | --- | --- |
| | Light Sweet Crude Oil Futures,J | ....48.95 | ...0.10 | | (0.2%) | |
Janet Yellen told Congress she's seriously worried about productivity, a concern she's nurtured for while.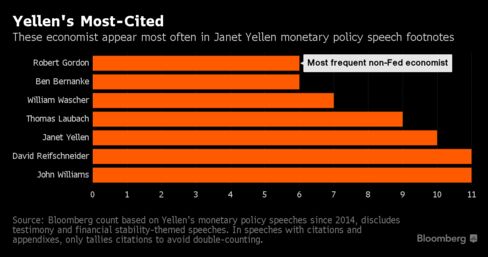 Yellen said that slow productivity growth is "a serious concern," & she isn't alone. The Fed is increasingly acknowledging that weak gains may be the new normal: In a clear example of how economic theory is affecting policy, St. Louis Fed pres James Bullard cited low productivity last week as he cut his interest-rate path projection to just one more increase by the end of 2018. The FOMC has repeatedly reduced its long-run interest-rate estimate. Yellen expects a robust pace of growth going forward but added , "we cannot rule out the possibility expressed by some prominent economists that the slow productivity growth seen in recent years will continue into the future."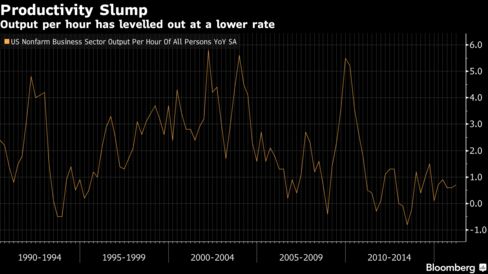 She noted that it's not clear what has depressed productivity compared with, say, the late 1990s, but she cited a slumping rate of business creation & a slower pace of technological change showing up in output data as among the possibilities. "It is a very serious matter that productivity growth is so slow," Yellen said. "I want to highlight that.
Yellen: Slow Productivity Growth Is 'A Serious Concern'
Oil finished up pennies after US gov data showed crude stockpiles declined less than expected last week amid a jump in imports. Aug oil dropped as much as 2.9% after earlier rising above $50 a barrel. US crude imports rose to the highest level since Dec 2012, & nationwide crude inventories shrank by 917K barrels to 530M barrels in the latest week, according to the Energy Information Administration. Analysts had expected a stockpile decline of 1.5M barrels, while the American Petroleum Institute had reported a draw of 5.2M barrels.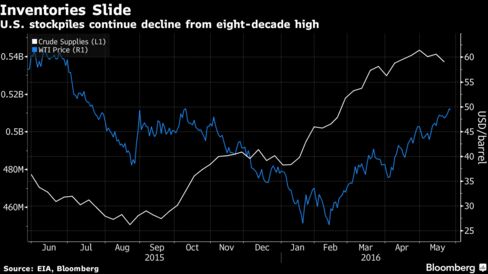 US crude imports climbed by 817K barrels a day to 8.44M barrels a day last week, according to the EIA report. Shipments from Saudi Arabia increased by 59%t from the previous week to 1.49M barrels a day, preliminary data show.
Oil Falls After U.S. Crude Stockpiles Shrink Less Than Expected
Consumers are expected to spend an average of $71.34 for the Jul 4th holiday, about the same as the $71.23 in 2015, according to the latest study conducted by the National Retail Federation. Though the average spend is about flat, the NRF says more people, 214M, plan to commemorate the holiday. Total spending is expected to reach $6.8B, a 1.4% increase from last year. Nearly 2/3 (65%) will attend a barbeque or picnic, 43% will watch fireworks or participate in a community celebration & 12% will attend a parade. The NRF surveyed 6811 consumers on Jun 1- 7.
The ECB reinstated a waiver that will allow Greek banks to again participate in cheap funding operations. Greek banks will again be able to use debt guaranteed by the country's gov as collateral in the funding operations. The decision was widely expected after eurozone finance ministers last month reached a deal with the IMF that allowed the release of bailout funds to Greece. For more than a year, its banks had to rely on more expensive funding via the Greek central bank after the ECB revoked the waiver amid a dispute between the Greece & its creditors over austerity measures. Greek gov debt however, remains ineligible for purchase as part of the ECB's bond-buying program. The ECB said it would examine possible purchases of Greek gov bonds under that program at a later stage, "taking into account the progress made in the analysis & reinforcement of Greece's debt sustainability, as well as other risk management considerations."
Stocks did little today, the Brexit vote is weighing on the minds of traders. Oil retreated after topping 50 & the latest data suggest more selling lies ahead. Inventories remain bloated & production has not fallen enough to make a significant dent in inventories. But tomorrow the British vote will drive the stock market.
Dow Jones Industrials