Dow gave up 119 (but off the lows), decliners over advancers 4-1 & NAZ fell 64. The MLP index sank 7+ to the 309s & the REIT index added 2+ to the 345s. Junk bond funds drifted lower & Treasuries rallied. Oil retreated & gold went higher (more on both below).
AMJ (Alerian Index tracking fund)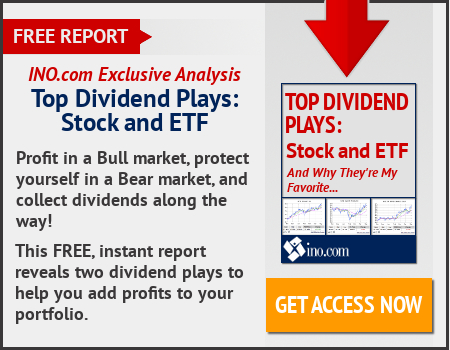 | | | | | | |
| --- | --- | --- | --- | --- | --- |
| CLN16.NYM | ....Light Sweet Crude Oil Futures,J | ....48.93 | ...1.63 | (3.2%) | |
Apple's (a Dow stock) next iPhone will use modems from Intel (INTC, a Dow stock), replacing Qualcomm (QCOM) chips in some versions of the new handset, a move to diversify its supplier base. AAPL has chosen INTC modem chips for the iPhone used on US network & some other versions of the smartphone for overseas markets. Orders from AAPL represent the first major win for an INTC mobile chip program that had struggled for relevance & racked up operating losses. While QCOM is losing some orders, it's retaining a major chunk of AAPL's business, offsetting concern that one of its largest customers would drop it completely. Choosing an INTC part for an important role in the product that generates about 2/3 of AAPLs annual revenue may represent a calculated gamble by the company. Bringing in 2nd-source suppliers is a long-established practice by device makers looking to make sure they're in a better position to negotiate on price. AAPL stock fell 82¢. If you would like to learn more about AAPL, click on this link:
club.ino.com/trend/analysis/stock/AAPL?a_aid=CD3289&a_bid=6ae5b6f7
Intel Gets Chip Order From Apple, Its First Major Mobile Win
Apple (AAPL)
Oil fell settle back below $50 a barrel, as a 2nd-straight weekly rise in the number of active US rigs drilling for oil raised concerns about growing production. Jul WTI crude settled at $49.07, down $1.49, (3%) for the session. Prices still finished higher for the week as global supply disruptions pulled prices past $51 a barrel Wed to their highest level in nearly 11 months.
Gold rose to tally a weekly gain of 2.7%, as weakness in US equities & uncertainty ahead of the Brexit vote later this month helped lift the metal's safe-haven investment appeal. Aug gold settled at $1275, up $3.20 (0.3%).
Following months of internal wrangling, the House of Representatives yesterday passed legislation creating a federal control board to help Puerto Rico cope with crippling debt that is wreaking havoc throughout the island's economy. By a vote of 297-127, the House approved the bill, sending it to the Senate for consideration. Some leading Dem senators have voiced concerns about provisions, including one that potentially could reduce the minimum wage for young Puerto Ricans. But given the overwhelming support in the House & a looming Jul 1 deadline for Puerto Rico to make a $1.9B debt payment, senators may be hesitant to delay or tinker very much with the bill. Following the House vote, the White House in a statement urged the Senate to act promptly "so the president can sign the bill into law ahead of the critical July 1st debt payment deadline." Puerto Rico does not enjoy Chapter 9 bankruptcy protection, unlike the 50 states. The territory, which has a 45% poverty rate amid high unemployment, is also plagued by a growing migration of residents to the mainland. The debt problems come as its gov & healthcare industry struggle to contain the spread of the Zika virus, which is blamed for severe birth defects & other neurological diseases.
The decline in oil prices is very troubling for the stock market. There are worries that lower prices oil is sending a message about a slowdown in the global economy, which in turn will need less oil. The price of oil shot up, largely on temp factors of restricted supply in a few key producing countries. That contributed to its decline. But sluggish economies in the US, China, Europe & elsewhere should be taken seriously by the stock market
Dow Jones Industrials