Dow went up 59, advancers over decliners almost 2-1 & NAZ gave up 4. The MLP index gained 2+ to the 319s & the REIT index went up 1+ to 344. Junk bond funds rose & Treasuries went up a little, bringing lower yields on Treasuries. Oil is bow above 50 (see below) & gold slid lower.
AMJ (Alerian MLP Index tracking fund)
| | | | | | | |
| --- | --- | --- | --- | --- | --- | --- |
| CLN16.NYM | ....Light Sweet Crude Oil Futures,J | ...50.03 | ....0.34 | | (0.7%) | |
| | | | | | |
| --- | --- | --- | --- | --- | --- |
| GCM16.CMX | ...Gold Futures,Jun-2016 | ............1,240.60 | ...4.00 | (0.3%) | |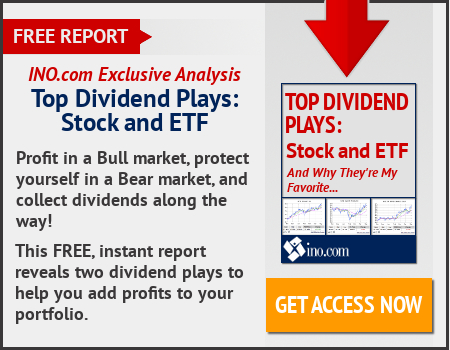 Jun is out. Jul might be too soon. The Federal Reserve's next interest-rate increase is coming, but even Sep isn't a sure bet. That's the message investors and economists are taking from Chair Janet Yellen's remarks Monday. Her comments were the last the public will hear from a Fed official before the Fed meeting next week. Yellen was clear that she's fairly sure the economy will improve enough to warrant another interest-rate increase & also has lingering uncertainties that may take several months to resolve. Her sense is that the economy still has forward thrust & that consumers were in a position to provide a "significant" step up in spending this quarter to propel overall growth. But she was silent on when another rate increase would be needed, playing down a Jun move & raising doubts about Jul. "I see good reasons to expect that the positive forces supporting employment growth & higher inflation will continue to outweigh the negative ones," she said. "I continue to think that the federal funds rate will probably need to rise gradually over time to ensure price stability and maximum sustainable employment in the longer run," she added.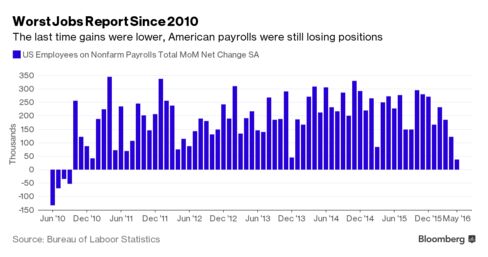 The questions she raised about the disappointing May jobs report, the weak pattern of investment spending, intl risks, & sagging inflation expectations could take months, not weeks, to resolve, making a rate hike when the policy committee meets next week less likely, economists said.
Oil prices hit their highest in 8 months, buoyed by the $ nearing one-month lows & by falling Nigerian oil output after a spate of attacks on infrastructure. US crude oil gained 32¢ to go over $50, after touching a fresh 2016 peak of $50.37 (highest since Oct last year). The price of oil has nearly doubled since Jan, when it hit its lowest since late 2003, boosted largely by a spate of unplanned outages that have eroded production in Canada, Venezuela, Libya & Nigeria, along with a steady decline in higher-cost US shale output. Yet the rally may entice some shale production back online, potentially damaging the prospects for a more sustained price rise.
Oil Hits 2016 High on Ebbing Supply
The jobs report last Fri fell well below expectations. The 38K net new jobs added to the economy combined with the global uncertainty from the UK's potential exit from the EU may influence the Fed's Jun rate hike decision next week. Atlanta Federal Reserve pres Dennis Lockhart said the weak jobs report & current Brexit (an abbreviation of "British exit") situation tilts the scale towards patience when considering a Jun rate hike. "That global risk associated with Brexit will be clarified. Now, if they vote to leave, there will be uncertainty as to how it's going to unfold. It's a multi-year process, but at least the immediate decision will be clarified," he said. When it comes to a decision based on the US economy, Lockhart said more will be known about its strength after the Fri jobs report is further analyzed to determine if it was an anomaly. He doesn't interpret the job report as a signal of a slowdown of the US economy. "I'm still believing that the economy is chugging along, using round numbers, about 2% annualize GDP growth rate," he added. Lockhart explained the impact a 1% move higher in the GDP growth rate can have on the economy. "The difference between 2% and 3% growth could be very very significant for many things we care about in our society for infrastructure, for entitlements that's going to take care of me and others as we get older, for education. We have a lot of serious problems that 3% growth can help solve," he said.
Comments from Janet were her usual, she can always find some excuse to avoid raising interest rates. The markets are counting on her words, although Lockhart's comments brought a ray of sobering reality. One number for one month does not explain everything. However, the rate hike for Jun has all but ruled out & Janet can be counted on to find more excuses to delay in future months. The stock market is taking this with a sense of calm, only a mild increase today (before trading in the PM).
Dow Jones Industrials