Dow dropped 260 (finishing near the lows), decliners over advancers 6-1 & NAZ was down a whopper 113. The MLP index sank 10+ to the 301s & the REIT index was about even in the 347s. Junk bond funds were a little lower & Treasuries rallied as investors are buying safe haven investments. Oil is at a 7 week low (see below) & gold climbed higher, well over 1300.
AMJ (Alerian MLP Index tracking fund)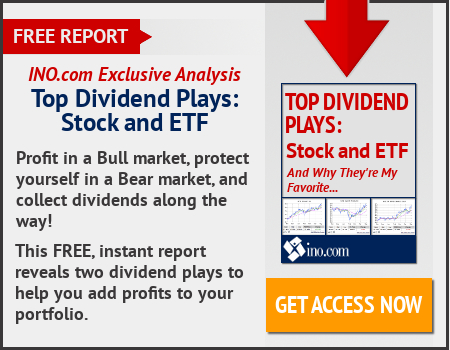 CLQ16.NYM
| | | | | | |
| --- | --- | --- | --- | --- | --- |
| | Light Sweet Crude Oil Futures,A | ....46.52 | ....1.12 | (2.4%) | |
Germany, France & Italy prodded the UK gov to start the process of leaving the EU, saying they want to move forward & limit market risks. "There's nothing worse than uncertainty that generates political and financial behavior that can be irrational," French pres Francois Hollande said at a news conference with German Chancellor Angela Merkel & Italian Prime Minister Matteo Renzi. Merkel said "of course we talked about the markets" & "that's why we believe we need to convey a common purpose." The 27 EU countries besides Britain need to give a "new impulse" with joint proposals on security, defense, growth, competitiveness & reducing youth unemployment, Merkel said. Plans should also address fiscal "harmonization" in the area & be ready by Sep, Hollande said. The leaders of the 3 biggest economies met at Merkel's invitation in an attempt to demonstrate unity before a 2-day summit of all EU leaders starting tomorrow. Those meetings are the first occasion for the bloc to grapple with the implications of last week's UK vote. As S&P Global Ratings cut the UK's top credit rating 2 levels, German Finance Minister Wolfgang Schaeuble warned that market pressure on bank stocks is increasing. "We will continue monitoring the situation in the financial markets with a gut feeling that's not all good," Schaeuble said. Britain's decision to leave the EU doesn't look "reversible," he added. Merkel & Hollande both said quick action is needed on the UK's exit process, though Merkel signaled some leeway on the timeline but declined to set a deadline.
Merkel, Hollande Prod U.K. on Brexit Citing Market Uncertainty
Oil prices again with a stronger $ & haven-seeking investors still pushing crude into a retreat after the unexpected choice from UK voters to leave the EU. US oil for Aug traded down 2.3% at $46.57, its 4th-largest daily decline since early May. This is the 2nd day of losses on top of oil's plunge that fell as far 7% at one point on Fri after Britain's decision to exit the EU. The vote has shaken investors' confidence in the stability of the global economy & financial system, pushing them out of many stocks, currencies & commodities, into assets considered safe-havens like gold & the $. The £ fell further on today, sending the $ soaring. Many had been betting that a glutted market was coming back into balance. Oil has had its sharpest rally since the financial crisis, nearly doubling in price since late Feb largely from supply outages around the world & lower US output. Now those thoughts mean little.
Oil Declines in Post-'Brexit' Hangover
There is favorable news. More Americans will hit the road or take to the skies this Independence Day weekend than ever before, AAA said. It estimates that nearly 43M will travel for the holiday, surpassing the highest level on record. AAA expects 36M, 84% of all holiday travelers, to take a road trip. That's an increase of 1.2% compared to 2015. Air travel is projected to jump 2.2% to 3.3M. Travel by other means, including trains, buses & cruises, will climb 2% to 3.3M. The travel group said holiday cruise bookings made thru AAA are up 35% year-over-year. That travel during the Fourth of July travel period will likely rise 5% over Memorial Day weekend. Low gas prices are encouraging Americans to drive more. So far this year, drivers have saved $20B at the gas pump. AAA believes gas prices will drop to their lowest Independence Day mark since 2005. Airfares & hotel rates are also down this year. According to AAA's Leisure Travel Index, average fares for the top 40 domestic flight routes will be 9% less this Fourth of July weekend, while the cost of a hotel room will drop slightly. In addition to cheap gas, consumer confidence & rising economic activity are offsetting a cooling labor market to boost holiday travel.
Just last week, a big question for the stock market was whether Dow could finally break thru the 18K ceiling. Today's big question is whether the 17K floor had hold. That does not look as significant as the 16K lows. However the stock market is radically different in just 2 days. With mass confusion around the globe about the financial markets, the 16K lows could be tested very soon. Div plays, such as utilities & REIT's, are doing well. High income is looking good today.
Dow Jones Industrials