Dow shot up 230 (closing at the highs), advancers over decliners 5-1 & NAZ gained 76. The MLP index added 6+ to the 322s & the REIT index went up 2+ to 351s. Junk bond funds advanced & Treasuries sold off. Oil is back over 50 (see below) & gold continued weak.
AMJ (Alerian MLP Index tracking fund)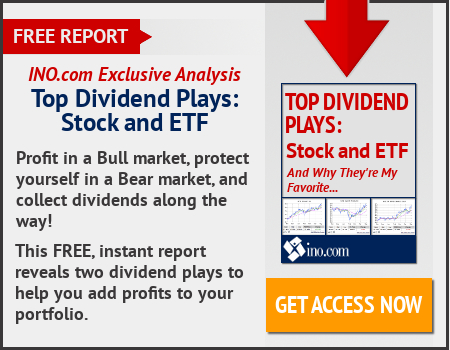 CLQ16.NYM
| | | | | |
| --- | --- | --- | --- | --- |
| | Light Sweet Crude Oil Futures,A | 50.10 | 0.97 (2.0%) | |
China's fragile economic stabilization looks to be largely intact in Jun, though strains are showing for small companies, according to the earliest batch of private indicators. Minxin's small & medium-sized business manufacturing indexes declined this month. That's in contrast to a separate survey of executives at bigger, listed companies that showed improving conditions. Rounding out a mixed bag of readings, a measure of sales managers' sentiment was stable, while a manufacturing gauge showed an improvement for a 3rd month. As a credit surge from earlier this year wanes, the gov is boosting investment to pick up the slack from an indebted private sector that's proving reluctant to spend. Judging by the indications emerging so far for Jun, that strategy risks favoring larger, state-owned corps while private ones miss out on the benefits of gov support. The first official reading for the month, on Jul 1, with the gov manufacturing purchasing manager index at this stage forecast to remain steady at 50.1. Minxin's manufacturing PMI declined to a 4-month-low of 43.2 in Jun from 45.8 in May as companies cited a lack of market demand & difficulties in hiring capable workers. Services also fell, to 42.6 in Jun from 44.4 in May. Readings below 50 indicate deterioration.
China's Early Data Show Smaller Firms Hurting
Oil prices rose in volatile trade & settled above $50 a barrel (their highest level in 2 weeks) with investors less worried about prospects for the global economy after the last pre-vote opinion polls showed Britain was likely to remain in the EU. Oil prices were also supported by market intelligence firm Genscape's report of a drawdown of nearly 1M barrels at the Cushing, Oklahoma storage base last week. Commodities & other financial markets have been on tenterhooks ahead of Britain's referendum on EU membership. While oil trended higher, intraday moves were choppy over speculation on how the British vote would go. Saudi Arabia's energy minister said that oil prices were improving & supply & demand had almost balanced.
Oil up in Choppy Trade Ahead of Britain's EU Vote
Boeing's, a Dow stock, historic $25B deal with Iran Air potentially rides on hopes that Tehran would stop its past practice of using the airline's planes to ferry fighters& weapons across the Middle East. 5 years ago, the Obama administration imposed sanctions on the Iranian company for a number of infractions. Iran Air used passenger & cargo planes to transport rockets & missiles to places such as Syria, sometimes disguised as medicine or spare parts, the Treasury Dept said. In other instances, members of Iran's Revolutionary Guard Corps took control of flights carrying sensitive cargo. Although US officials never have said such conduct ended, the administration used a technicality to drop those penalties as part of last year's nuclear deal. The agreement also allowed the Treasury Dept to license American firms to do business in Iran's civilian aviation sector. The changes enable BA to sell up to 100 aircraft to Iran Air, by far the most lucrative business transaction between the US & Iran since the 1979 Islamic Revolution. Yet the deal has risk. The State Dept said that the sale & any possible follow future deals depend on Iran's good behavior. The stock rose 1.78. If you would like to learn more about BA, click on this link:
club.ino.com/trend/analysis/stock/BA?a_aid=CD3289&a_bid=6ae5b6f7
Boeing's historic deal with Iran rests on shaky foundations
Boeing (BA)
Stocks had a very good day on expectations that the Brexit vote will go well. Dow is above 18K once again, but just barely. Tomorrow is a new day. Bulls need new stories to take stocks higher.
Dow Jones Industrials