Dow gained 113, advancers over decliners better than 2-1 & NAZ rose 26. The MLP index shot up 6+ to 317 & the REIT index lost 1 to the 341s. Junk bond funds were higher & Treasuries sold off. Oil is nearing 50 (see below) & gold also was bid higher.
AMJ (Alerian MLP Index tracking fund)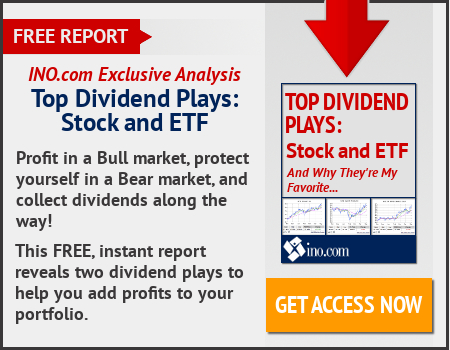 | | | | | | | |
| --- | --- | --- | --- | --- | --- | --- |
| CLN16.NYM | ....Light Sweet Crude Oil Futures,J | ....49.43 | ... 0.81 | | (1.7%) | |
Janet Yellen said the US economy was making progress but was silent on the timing of another interest-rate increase, an omission viewed as a signal that a Jun move was off the table. "I continue to think that the federal funds rate will probably need to rise gradually over time to ensure price stability and maximum sustainable employment in the longer run," Yellen said. Her comments were less specific than in her previous remarks in describing when she thought the Fed should raise rates again. Investors reduced bets on a move in Jul to around 22% from 27% on Fri & 53% at the end of May, according to pricing in federal funds futures contracts. The employment numbers were "disappointing," Yellen said, while also pointing to one of the few encouraging elements of the report -- the increase in average hourly earnings. The $ was little changed while US stocks rose & Treasury yields edged lower as Yellen discussed the economy before into the Jun 14-15 FOMC meeting. Yellen said the "concerning" May payrolls report was a reason to keep close eye on the labor force, but cautioned against making any meaningful conclusions from the report. "One should never attach too much significance to any single monthly report," she said. "If the May labor report was an aberration or reflects a temporary slowdown resulting from the weakness in economic activity at the start of the year, then job growth should pick up and support further gains in income." She is watching "four areas of uncertainty" in the economic outlook, including weak investment trends and last week's employment report, which raise questions over the economy's resilience in a time of "fairly considerable global bumpiness." Global risks are also a concern, Yellen said, citing China's growth rate & the UK referendum this month on membership in the EU. There is uncertainty over whether rates of US productivity, or output per hour, will pick up, & over how quickly inflation will move back to the central bank's 2% target, she added.
Yellen Sees Rates Rising Gradually But Avoids Precise Timing
Ford, aiming to make China the top market for its Lincoln luxury line, is in talks with partner Changan Automobile about producing the vehicles in Chongqing, according to leakers. Ford is considering a major manufacturing presence in the southwestern Chinese city that would serve the domestic market & be an Asian export base. Output could begin as soon as 2018 if Lincoln continues strong growth in China, where it got off to a fast start last year. No agreement has been reached on key points & it may still take until 2020 or later for the first Lincolns to roll off the line in China. Manufacturing in China would allow Ford to save on a 25% import tax, making its offerings more competitive in a premium market. The stock rose 14¢. If you would like to learn more about Ford, click on this link:
club.ino.com/trend/analysis/stock/F?a_aid=CD3289&a_bid=6ae5b6f7
Ford (F)
Oil settled higher, rebounding from last week's loss amid ongoing supply disruptions in Canada & Nigeria. Prices had briefly pared some of their earlier gains after Janet Yellen failed to rule out an interest-rate increase at the central bank's meeting next week. Jul WTI crude settled at $49.69 a barrel.
Janet spoke & stocks liked what she had to say, even though it did not represent new thinking. Just about every speech of hers talks about going slooooow when raising interest rates. She all but guaranteed there will be no interest rate hike next week & will probably continue to find data in the future for more delays in raising interest rates. More low interest rates along what a vague promise they will last for months, if not years, is what the stock market likes to hear..
Dow Jones Industrials