Dow climbed 66, advancers over decliners 2-1 & NAZ rose 12. The MLP index lost 1+ to the 317s after its recent run & the REIT index added 2+ to the 245s. Junk bond funds crawled higher & Treasuries went up. Oil has risen to the 51s (see below) & gold advanced.
AMJ (Alerian MLP Index tracking fund)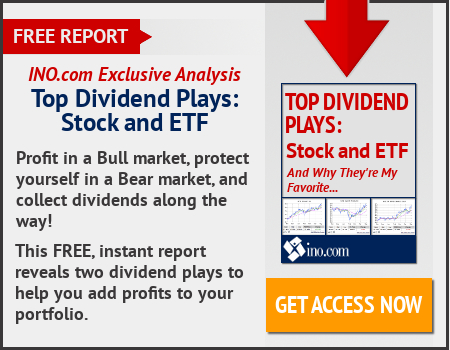 | | | | | |
| --- | --- | --- | --- | --- |
| CLN16.NYM | Light Sweet Crude Oil Futures,J | 51.13 | 0.77 (1.5%) | |
With oil's recent rally over the last couple weeks, Loews (L) CEO Jim Tisch gave his comments. "I don't know what oil prices are going to do over the next few weeks, but I can tell you, I strongly believe that oil prices two years from now will be 50% higher than where they are currently," he said. Tisch explained the factors behind the predicted rise in oil prices despite all the current supply on the market. "All the supply is going to be used up. Depletion is real. Wells decline in productivity every year, shale wells particularly quickly. U.S. oil production is down 500,000 barrels a day from the peak. The world is dramatically under-investing in new productive capacity." He talked about the key factors that would motivate oil companies to produce more oil. "And there is no doubt in my mind that two years from now, we are going to be short of oil and oil is going to have to get back to a price where oil producers will have the incentive for more oil. And that number that they need is about $65 a barrel." On concerns of potential bankruptcies in the industry & their impact on company assets, "Some companies will go bankrupt, but their assets will keep producing, so the question of bankruptcy is simply who is going to be the equity owner of those assets? Will it be the current debt holders, or will it continue to be the equity holders?" he said.
The ECB's Corporate Bond-Buying Is Making Waves All the Way to the U.S.
Oil ended solidly higher, with the US benchmark closing above $51 a barrel for the first time since last Jul. West Texas Intermediate crude for Jul delivery rose 87¢ (1.7%), to finish at $51.23 a barrel. Oil was buoyed by a drop in weekly crude inventories, continued supply disruptions in Nigeria & strong data on oil imports by China.
The pace of hiring by US employers slowed to near a 2-year low in Apr, pushing up job openings in a potential sign that firms are having a hard time finding workers. The Labor Dept said in its monthly Job Openings & Labor Turnover Survey (JOLTS) that the rate of hiring fell to 3.5% from 3.7% in Mar. That was the slowest rate since Aug 2014. Job openings, a measure of labor demand, increased 118K to a seasonally adjusted 5.79M, the highest number since last Jul. The job openings rate rose to 3.9%.
Stocks had another good day, but barely getting above 18K. NAZ remains below 5K. That behavior is frustrating for the bulls. Economic data continues on the drab side & that excites traders because it gives Janet an excuse not to raise interest rates next week (as if she needed more excuses). REITS are having a good time in 2016, nearing the record highs for the DJR index, as investors search for high yields. Junk bond funds are up a good 20% from the lows early this year for the same reason. But all good times come to an end.
Dow Jones Industrials