Dow shot up 253, advancers over decliners 6-1 & NAZ rose 74. The MLP index went up 2+ to the 209s & the REIT index gained added 3 to 350 (not far from its record highs). Junk bond funds were higher & Treasuries sold off. Oil surged (see below) & gold gave up some of the recent advance.
AMJ (Alerian MLP Index tracking fund)
Crude Oil
48.91
0.93
(
1.94%
)
Gold
1,282.60
-12.20
(
-0.94%
)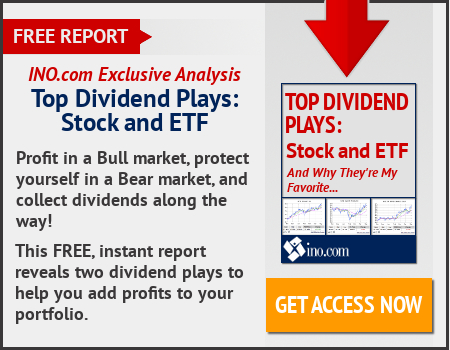 Global equities rallied & the £ strengthened the most since 2008 on signs the campaign for the UK to stay in the EU was gaining momentum before this week's referendum. The S&P 500 jumped 1%, the Stoxx Europe 600 Index headed for its biggest gain since Aug & emerging-market shares advanced as a poll showed Britons favored remaining in the EU. The £ jumped 2%, Spanish bonds gained & credit risk fell the most since Mar. Oil rallied with industrial metals. The yield on 10-year Treasury notes jumped 6 basis points when note were sold. Global equities have rebounded from a 4-week low as riskier assets gained, after bookmakers' odds suggested the chances of a "Leave" vote faded since the murder of a pro-European lawmaker on Thurs. A poll over the weekend showed 45% of voters backed the 'Remain' camp, while 42% were in favor of a Brexit.
Stocks Surge Around the World as Brexit Risk Diminishes
Oil rallied, lifted by a wave of investor confidence & a weaker $ after polls showed a diminishing chance that Britain may vote to leave the EU. Campaigning for Britain's vote on EU membership resumed on Sun after a 3-day hiatus prompted by the killing of a pro-EU lawmaker. 3 opinion polls vote showed the 'Remain' camp recovering some momentum, although the overall picture remained one of an evenly split electorate. Investment safe havens such as gold, the $, German bonds & the Swiss franc came under pressure, while oil looked set for its largest 2-day rise in a month. Oil prices continued to recover despite data showing US energy firms adding oil rigs for a 3rd week in a row, suggesting higher production to come.
Oil Rallies as Fears Over Brexit Abate
Russian consumer spending failed to pick up in May even as the labor market & wages fared better than forecast, adding to evidence that inflationary pressures will remain subdued as the economy emerges from its longest recession under Putin. Retail sales plunged 6.1% from a year earlier after a revised 4.9% drop in Apr, the Federal Statistics Service said. The estimate was for a decrease of 4.8%. The jobless rate fell more than forecast, dropping to 5.6%, the lowest in 7 months, while a decline in real wages unexpectedly improved to 1%. Growing confidence by the Bank of Russia that the economy is moving past the crash in oil prices & a bout of inflation prompted policy makers to reduce borrowing costs in Jun for the first time in almost a year. While the central bank stopped short of signaling the start of a new easing cycle, it said rate setters will "consider the possibility" of further decreases if inflation is in line with forecasts & based on estimates of risks to price growth. The ruble has appreciated more than 15% against the $ this year after a 20% loss in 2015. Households endured the brunt of Russia's recession after authorities responded to the collapse in crude prices with spending cutbacks & allowed the ruble to weaken.
Risk investing is back in vogue as the Brexit vote looks like Britain will remain in the EU. However polls suggest this is still a close call & with more campaigning this week, it is far from certain. It is unclear how much such a vote will affect the EU economy which is stumbling. But traders are happy & will carry the day. Tomorrow is a new day.
Dow Jones Industrials