Dow dropped 132, decliners over advancers 3-1 & NAZ gave up 46. The MLP index dropped 3+ to the 306s (along with lower oil prices) & the REIT index lost a fraction in the 344s. Junk bond funds were a little lower & Treasuries rose in price. Oil declined & gold inched higher.
AMJ (Alerian MLP Index tracking fund)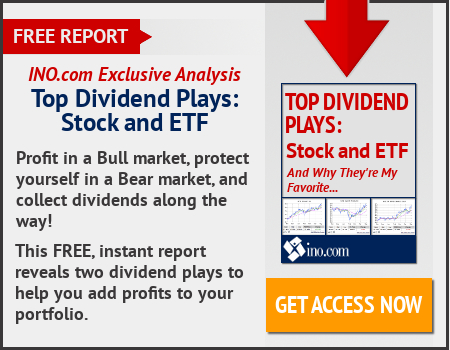 | | | | | | |
| --- | --- | --- | --- | --- | --- |
| CLN16.NYM | ...Crude Oil Jul 16 | ....48.69 | ...0.38 | (0.8%) | |
Microsoft, a Dow stock, is acquiring the professional social network LinkedIn for $26B, one of the largest technology-industry deals on record, as it attempts to put itself at the center of people's business lives. The a way to sprint ahead in social tools, in this case, for professionals. While CEO Satya Nadella has drawn kudos for efforts to reshape the company & reignite sales growth, the board is urging an even faster shift toward software & services delivered over the internet. MSFT will pay $196 per share in an all-cash transaction, a 50% premium to the LNKD closing price Fri. LNKD will retain its brand, culture & independence, & Jeff Weiner will remain CEO of the social network. The price relative to LNKD earnings makes the transaction the most expensive of any major deal this year. "This is about the coming together of the leading professional cloud and the leading professional network," Nadella said. "This is the logical next step to take. We believe we can accelerate that by making LinkedIn the social fabric for all of Office."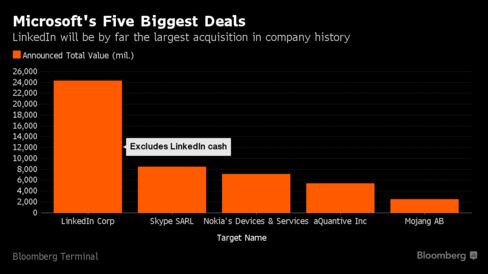 The deal is the biggest ever for Microsoft as Nadella focuses on appealing to business customers with cloud-based services & productivity tools rather than regular customers. MSFT outlined a vision in which a person's LNKD profile resides at the middle of other pieces of their work life, connecting with Windows, Outlook, Skype, Office productivity tools like Excel & PowerPoint, & other MSFT products. MSFT Cortana digital assistant could provide users with information pulled from LinkedIn about participants in an upcoming meeting while a LinkedIn news feed will serve up articles based on projects that users are working on. Other products could include a kind of consulting service that will suggest an "expert" who might be able to help with a given project. MSFT stock fell 1.34 & LNKD stock shot up 61.13 to go over 192. If you would like to learn more about MSFT, click on this link:
club.ino.com/trend/analysis/stock/MSFT?a_aid=CD3289&a_bid=6ae5b6f7
Microsoft Pays $26 Billion for LinkedIn in Biggest Deal Yet
Microsoft (MSFT)
McDonald's, a Dow stock & Dividend Aristocrat, will move its corp headquarters to the former campus of Oprah Winfrey's Harpo Studios in downtown Chicago next year. The company said that it signed a lease at 1045 W. Randolph Street in West Loop neighborhood. The move marks a return to Chicago where the company was headquartered from 1955-1971. The stock rose 63¢. If you would like to learn more about MCD, click on this link:
club.ino.com/trend/analysis/stock/MCD?a_aid=CD3289&a_bid=6ae5b6f7
McDonald's (MCD)
Oil production from 7 major US shale plays is expected to fall by 118K barrels a day to 4.72M barrels a day in Jul from Jun, according to a monthly report from the Energy Information Administration. Oil output at the Eagle Ford shale play in South Texas is expected to see the largest decline, down 63K barrels in Jul. The Bakken shale play, which stretches from Canada into North Dakota & Montana, is expected to see output fall by 32K barrels a day.
Stocks did not know what to today. The big stock purchase by MSFT did not spread to the rest of the stock market, as other big deals have. Traders have a lot to worry about from the FOMC meeting to falling oil prices. Dow continues under 18K, unable to crack thru that important ceiling.
Dow Jones Industrials