Dow went up 48, advancers over decliners almost 3-2 & NAZ was up 19. The MLP index rose 2 to almost 311, another 2106 high, & the REIT index added 1+ to the 342s. Junk bond funds fluctuated & Treasuries had modest gains. Oil finished a little higher (see below) & gold remained weak (see below).
AMJ (Alerian MLP Index tracking fund)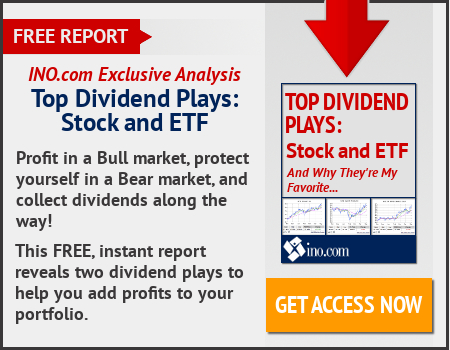 | | | | | | | |
| --- | --- | --- | --- | --- | --- | --- |
| CLN16.NYM | ....Crude Oil Jul 16 | ....49.32 | ...0.31 | | (0.6%) | |
OPEC will stick to its policy of unfettered production after members failed to agree on a new output ceiling, but ministers were united in their optimism that global oil markets are improving. While crude prices dipped after today's meeting, there was little of the rancor that punctuated last Dec's summit. The group was also able to appoint a new secretary-general, Nigeria's Mohammed Barkindo, something it couldn't agree on last year. All members see the same market fundamentals & have been "highly cooperative," new Saudi Oil Minister Khalid Al-Falih said. Iran's Bijan Namdar Zanganeh reported "very good unity," while his Nigerian counterpart said relations had improved "substantially" & even Venezuela, a strong supporter of freezing output, said the meeting was "very positive." OPEC needs more time to come up with an output cap, outgoing Secretary-General Abdalla El-Badri said after the meeting, adding that it's hard to find a target when Iranian production is rising & significant Libyan volumes are halted.
OPEC Keeps Status Quo After Failing to Agree on Output Limit
Oil settled higher today, buoyed by data showing weekly declines in US crude supplies & production. The data outweighed earlier pressure from the OPEC failure to reach a pact to cap output. WTI crude settled at $49.17, up 16¢ (0.3%), recovering from an earlier dip below the $48 mark.
Gold settled at more than 3-month low on mounting expectations of an imminent US interest-rate hike. Dallas Federal Reserve Bank pres Robert Kaplan reiterated that the Fed should tighten the monetary policy as the economy continues to show signs of recovery while inflationary pressure has started to build. Jun gold slipped $2.10 (0.2%) to settle at $1209, its lowest since Feb 16.
Boeing, a Dow stock, just set a new production record for its 787 Dreamliner. But the planemaker is keeping mum, for now, on plans to speed output to an even faster pace as demand for wide-body aircraft shows signs of waning. The company has yet to decide when to boost the production rate to 14 Dreamliners a month, even with the popular carbon-fiber aircraft sold out thru the end of the decade, CEO Dennis Muilenburg said. That call depends on several pending sales campaigns for the plane, he added. Boeing has been planning the next step up in 787 output for several years as Airbus prepares its own production increase for wide-body aircraft. Faster deliveries of the largest & most profitable Dreamliner models would help the company absorb some of the $29B in deferred production costs accumulated during the aircraft's troubled start. "Fourteen-a-month is still where we're heading," Muilenburg said. "And we haven't precisely defined the timing on that yet because it's dependent on" the skyline, an aerospace term for planned monthly deliveries. The company reached a milestone last week by delivering the first 787 built at an accelerated production tempo of 12 planes a month. Analysts have questioned whether BA would speed 787 production amid slower economic growth in key markets such as China & pricing signals from the secondary market that suggest a glut of wide-body aircraft. But BA also must counter faster output planned by Airbus for 2 planes that compete with the Dreamliner. The stock went up 44¢. If you would like to learn more about BA, click on this link:
club.ino.com/trend/analysis/stock/BA?a_aid=CD3289&a_bid=6ae5b6f7
Boeing (BA)
Late day buying brought Dow back into the black, but little was changed. These are nervous times for the stock market. Oil its near its recent highs, but is fundamental problems (starting with low prices) will remain for months (maybe years). Economic growth is drab & uneven while Dow is within 500 of its record highs. That doesn't make sense.
Dow Jones Industrials