Dow gained 117 (closing near the highs), advancers over decliners almost 2-1 & NAZ advanced 23. The MLP index went up 1+ to the 312s & the REIT index gave back 3+ to the 366s on worries about stores closings in malls. Junk bond fund were mixed to lower & Treasuries retreated as stocks rallied. Oil shot up to the 43s & gold slid back (more on both below).
AMJ (Alerian MLP Index tracking fund)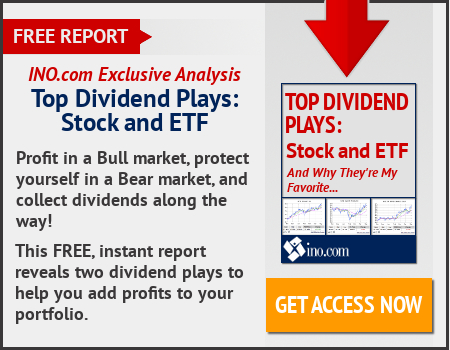 Oil prices rose about 5% after comments from the Saudi oil minister about possible action to stabilize prices triggered a round of buying & the International Energy Agency forecast crude markets would tighten in H2. Saudi Energy Minister Khalid al-Falih said OPEC members & nonmembers would discuss the market situation, including any action that may be required to stabilize prices, during an informal meeting on Sep 26-28 in Algeria. The comments by the minister of the world's top oil exporter triggered fund buying & some short covering, giving a boost to prices. US refined products futures, including gasoline & distillates, jumped after Motiva Enterprises 235K barrel per day Convent, Louisiana, refinery was evacuated due to a fire. Many traders remain skeptical of the outcome of the meeting, expecting a repeat of the Doha meeting in Apr when talks fell thru after Saudi Arabia backed out, citing Iran's refusal to join in a so-called production freeze. The IEA forecast a healthy draw in global oil stocks in the next few months that would help ease a glut that has persisted since 2014 on the back of rising OPEC & non-OPEC supply. "Oil's drop ... has put the 'glut' back into the headlines even though our balances show essentially no oversupply during the second half of the year," the IEA said. Additionally, market intelligence firm Genscape reported a draw of about 271K barrels at the Cushing, Oklahoma delivery hub for WTI futures in the latest week.
Oil up as Saudis Mull Meeting, Tighter Market Forecast
The Federal Reserve is likely to raise interest rates in Dec, after the Nov presidential election, according to a new poll that also predicted a pickup in economic growth but with still relatively subdued inflation. That would be one full year after the last rate increase, something most Fed policymakers & private forecasters had not expected. The poll forecast 2 more rises next year, taking the federal funds rate to 1.00-1.25% at the end of 2017. But the Fed's continued eagerness to tighten monetary policy underscores both the relative strength of the economy as well as how tough the central bank is finding such a move. Its peers from Europe to Asia are easing policy. Of 95 economists surveyed over the past week, 69 expect the federal funds target rate to rise to 0.50-0.75% by Q4 & one forecast rates at 0.75-1.00% by year-end. With a subdued inflation outlook, however, a slim majority said a Fed rate hike this year would serve more as a confidence boost rather than a measure to quell pressure from rising prices. After a weaker-than-expected 1.2% annualized pace of expansion in Q2, the economy is expected to grow 2.5% in Q3 & slightly more than 2% in each qtr until the end of 2017. But respondents expected the core personal consumption expenditure price index, the Fed's preferred inflation gauge, to average just 1.8% in Q4 & stay below the central bank's 2% target even at the end of 2017. Respondents gave just a 25% chance of a hike for Sep, with only a handful of economists calling for one then.
Gold finished modestly lower, as the rally in the stock market & some strength in the $ prompted prices to surrender earlier gains. Dec gold lost $1.90 (0.1%) to settle at $1350, following 2 straight sessions of gains. However it is still near 2 year highs while the stock markets rise to new records.
Bears have gone home & rising oil prices is bringing out buyers for stocks. Oil is a volatile commodity, making it difficult to predict future price movements. In the meantime, energy companies have plenty of problems to deal with. Stock buyers have the upper hand now & the optimistic ones can see 19K for the Dow. Continued low interest rates, which Janet is afraid to raise, is proving to be a strong wind fueling this advance,
Dow Jones Industrials