Dow gave back 43, decliners over advancers 5-2 & NAZ lost 20. The MLP index was fractionally lower to the 315s & the REIT index fell 3+ to the 364s. Junk bond funds were mixed & Treasuries pulled back. Oil was a tad lower & gold crawled higher.
AMJ (Alerian MLP Index tracking fund)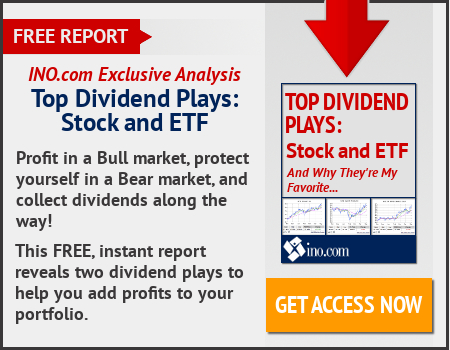 The Federal Reserve could potentially raise interest rates as soon as next month, NY Fed pres William Dudley said, warning investors that they are underestimating the likelihood of increases in borrowing costs. "We're edging closer towards the point in time where it will be appropriate, I think, to raise interest rates further," Dudley, who serves as vice chairman of the rate-setting FOMC, said. Asked whether the FOMC could vote to raise the benchmark rate at its next meeting Sep 20-21, Dudley said, "I think it's possible." Investors only expect about one rate hike between now and the end of next year, according to federal funds futures contracts. Dudley said such estimates are too low & that "the market is complacent" about the need for rate hikes. With Treasury yields low, the bond market "looks a little bit stretched," he added. "We are looking for growth in the second half of the year that will be stronger than the first half," Dudley said. That should be enough to support sturdy job gains and keep the Fed's outlook intact, he added.
Dudley Says September Hike Is Possible, Markets Too Complacent
US home construction unexpectedly accelerated in Jul to the fastest pace in 5 months, indicating the housing industry remains an area of support for the economy. Residential starts increased 2.1% to a 1.211M annualized rate, exceeding all forecasts, from 1.186M in Jun, according to the Commerce Dept. Permits, a proxy for future construction, were little changed. Builders are responding to the strongest home sales since the start of the economic expansion, made possible by robust hiring & cheap financing. More houses were under construction last month than at any time since the beginning of 2008, indicating homebuilders were making headway in filling orders. The pace of housing starts is the 2nd-fastest of the expansion behind the 1.213B in Feb & Jun 2015. The forecast called for a 1.18M. The starts data, while very volatile from month to month, have held in a narrow range over the past year, indicating residential real estate will have trouble adding to its post-recession rebound. Permits were little changed at 1.15M annualized rate, indicating there was less scope for additional gains in housing starts in coming months. What's more, builders already had more homes under construction in Jul than at any time since Jan 2008. The number of multifamily dwellings with 5 or more units under construction reached the highest level since 1974. Construction of single-family houses rose 0.5% to a 770K rate, also the most since Feb. Groundbreaking on multifamily homes, such as townhouses and apartment buildings, increased 5% to an annual rate of 441K, the most since Sep.
US factory production grew 0.5% last month, the fastest pace in a year, as mining rebounded & utility use climbed, data from the Federal Reserve showed. Total industrial production jumped 0.7%, more than double the estimate. Utility use increased 2.1%, the same pace as in Jun, & mining rose 0.7% after a 0.3% drop a month. Manufacturers are finding some relief as oil & commodities prices level out from their plunge & automobile orders remain robust. The outlook is still clouded by uninspiring global growth prospects & lingering uncertainties around the Britain's impending exit from the EU, which could weaken demand for American exporters. Capacity utilization, which measures the amount of a plant that is in use, increased to 75.9% from 75.4% the prior month. Demand for utilities climbed as temperatures for the contiguous US in Jul were the 14th warmest in records. Factory production of motor vehicles & parts increased 1.9% after a 5.3% rise.
This is what the bulls call a correction (after one of the biggest advances in history). It really is a tiny retreat on a hint about a rate increase. This is a typical day in late Aug with not much going on. The stock market is VASTLY overbought & a major correction is LONG overdue..
Dow Jones Industrials