Dow pulled back 48 (off the lows) , decliners still slightly ahead of advancers & NAZ retreated 9. The MLP index fell 1 to under 311 (after trading sideways for months) & the REIT index was off a fraction to the 361s. Junk bond funds were a tad lower & Treasuries were flattish. Oil dropped (see below) & gold also fell.
AMJ (Alerian MLP Index tracking fund)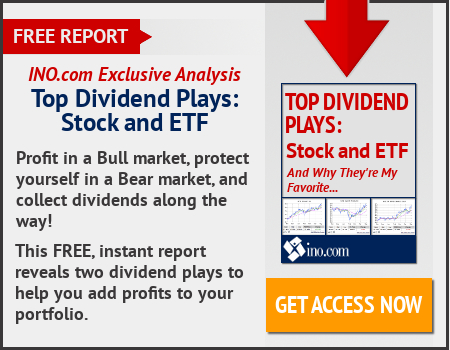 Apple, a Dow stock, was ordered to pay as much as €13B ($14.5B) plus interest after the European Commission said Ireland illegally slashed the iPhone maker's tax bill, in a record crackdown on fiscal loopholes that also risks inflaming tensions with the US. The company benefited from selective tax treatment that gave it an unfair advantage over other businesses, the EU said. It's the largest tax penalty in a 3-year campaign against corp tax avoidance. AAPL & Ireland both vowed to fight the decision in the EU courts. Ireland allowed AAPL to pay an effective corp tax rate of 1% on its European profits in 2003 down to 0.005% in 2014, according to EU Competition Commissioner Margrethe Vestager. "If my effective tax rate would be 0.05 percent falling to 0.005 percent -- I would have felt that maybe I should have a second look at my tax bill," she said. The Treasury Dept, which has pushed back hard against the EU state-aid probes, said the commission's actions "could threaten to undermine foreign investment, the business climate in Europe, & the important spirit of economic partnership between the U.S. and the EU." The White House said that AAPL execs have shared concerns about the company's tax treatment overseas with officials in the administration. Administration officials are broadly concerned that they called the EU's "unilateral approach" doesn't undermine coordinated efforts to prevent an "erosion of the tax base." They also want to ensure that any actions are fair to US taxpayers & US businesses. AAPL, which employs about 6K in Ireland, was one of the first companies caught up in the EU's backlash against corp tax-avoidance. The EU, like other global regulators, has targeted firms that sidestep taxes by moving around profits & costs to wherever they are taxed most advantageously -- exploiting loopholes or special deals granted by friendly governments. "The most profound and harmful effect of this ruling will be on investment and job creation in Europe," CEO Tim Cook said. "Every company in Ireland and across Europe is suddenly at risk of being subjected to taxes under laws that never existed." The stock absorbed the news & dropped only 82¢. If you would like to learn more about AAPL, click on this link:
club.ino.com/trend/analysis/stock/AAPL?a_aid=CD3289&a_bid=6ae5b6f7
Apple (AAPL)
Federal Reserve Vice Chair Stanley Fischer said negative interest rates seem to be working in other countries, while reinforcing that they aren't on the table in the US. While the Fed isn't "planning to do anything in that direction," the central banks using them "basically think they're quite successful," Fischer said. He reiterated that Fed rate increases will be data dependent without giving a specific timeline. Fischer's comments on negative rates come days after Chair Janet Yellen left the subject out of a speech on the future US monetary policy toolkit, suggesting that they're not an option that's up for discussion at the Fed. Fischer is a former Bank of Israel governor & a prominent figure in intl economics, so his remarks constitute an important acceptance that the unconventional & often controversial policy might be working in other jurisdictions. "We're in a world where they seem to work," Fischer said, noting that while negative rates are "difficult to deal with" for savers, they typically "go along with quite decent equity prices." Fischer's assessment compares with the views of Mark Carney, the governor of the Bank of England, who earlier this month rejected the idea of negative rates as an effective option. "What we've seen in other countries is, to be honest, they've got this a bit wrong," Carney said in early Aug.
General Electric, another Dow stock, will buy ShipXpress, a cloud-based software firm, to bolster its supply-chain offerings for railroad customers. The deal will complement GE's sensor technology & Predix operating system to improve shippers' ability to move goods & transfer information, GE Transportation said. Terms weren't disclosed. "We are very focused on helping better integrate and streamline the broader rail supply chain," Seth Bodnar, chief digital officer of GE Transportation, said. ShipXpress's capabilities are "really about helping global railways more efficiently and effectively interface with industrial companies that ship goods via rail." GE is hunting for deals to strengthen its growing software business as the company attempts to marry digital capabilities with heavy-duty machinery. The company has shed most of its finance & consumer operations in favor of manufacturing industrial products such as gas turbines & locomotives. The ShipXpress deal includes about 200 industry, technical & software development professionals. The stock was about even. If you would like to learn more about GE, click on this link:
club.ino.com/trend/analysis/stock/GE?a_aid=CD3289&a_bid=6ae5b6f7
General Electric (GE)
Oil futures settled with a loss, at their lowest level since mid-Aug, pressured by the strength in the $ & fading expectations for a crude production-freeze agreement at a meeting of OPEC next month. Analysts expect a report from the Energy Information Administration due tomorrow to reveal a weekly increase of 600K barrels in crude inventories. Oct WTI crude fell 63¢ (1.3%) to settle at $46.35 a barrel, the lowest finish since Aug 15.
This was another non-event day, except for AAPL. That company seems to have the characteristics of a mature company & growing pains will be at the center of its future. This continues to be a slow week with little expected to be accomplished in the stock market.
Dow Jones Industrials