Dow dropped 65, decliners over advancers almost 3-1 & NAZ retreated 42. The MLP index gave back 2+ to 310 & the REIT index lost 1+ to 361. Junk bond funds went up & Treasuries inched higher. Oil was sold again & gold fell to a one month low (see more on both below).
AMJ (Alerian MLP Index tracking fund)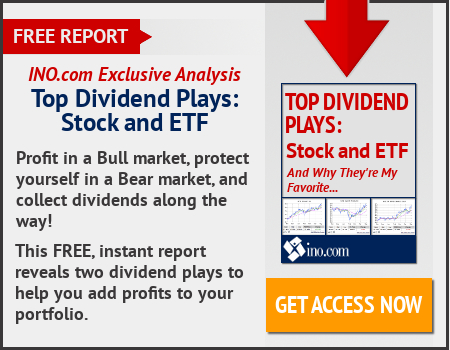 Oil dropped to a one-week low after a gov report showed that US crude inventories unexpectedly rose last week. Crude supplies rose 2.5M barrels according to an Energy Information Administration report. A survey ahead of the data had forecast an 850K-barrel decline. Stockpiles are at the highest seasonal level since at least 1986. Iran's oil ministry said the country hasn't yet decided whether to join informal OPEC talks next month in Algiers.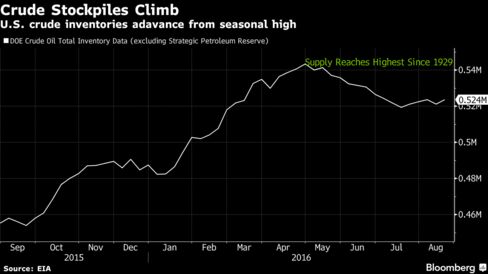 Crude entered a bull market last Thurs, less than 3 weeks after it tumbled into a bear market. Prices surged partly on speculation that informal discussions among members of OPEC may lead to action to stabilize the market. The Iraqi Oil Minister asked intl companies to increase output to boost national revenue, according to a statement. West Texas Intermediate for Oct delivery dropped $1.33 (2.8%) to $46.77 a barrel (the lowest settlement since Aug 16). US crude stockpiles rose to 523M, leaving supplies at the highest seasonal level in decades. Inventories at Cushing, Oklahoma, advanced 375K. Crude production in the US fell 49K barrels a day to 8.55M, while imports surged 449K barrels to 8.64M. Refineries reduced operating rates by 1 percentage point to 92.5% of capacity. Refiners typically boost their operations in Jul to meet peak gasoline demand before ratcheting back in Aug. Over the past 5 years, refiners' thirst for oil has dropped an average of 1.2M barrels a day from Jul to Oct. Gasoline supplies rose 36K barrels last week, the first increase in 4 weeks. US consumption of the fuel averaged 9.74M barrels a day in the latest 4 weeks, down 0.4% from the prior period & the highest seasonal level in at least a decade.
Gold futures suffered a sharp loss as traders hoped for some clarity on the near-term path for US interest rates from Federal Reserve Chairwoman Janet Yellen's speech later this week. Gold for Dec delivery lost $16.40 (1.2%) to $1329 an ounce, the lowest settlement for the contract since Jul 26.
About a year ago, Intel, a Dow stock, introduced a chip known as the Core i7 6700K. It is based on the company's newest Skylake processor architecture & is targeted at the PC gaming & enthusiast market, a sub-segment of the PC market that CEO Brian Krzanich says "continues to grow at a double-digit rate." When the 6700K first arrived, INTC had a lot of trouble building enough of them to meet demand. Today the company seems to have its 14-nanometer manufacturing yields in good shape & the excitement around a product that's now a year old probably isn't what it was when the product first launched. As a result, INTC has cut prices on the chip. INTC is well-positioned to capitalize on the secular growth trends in its markets as its offerings for both platforms are extremely strong. By more aggressively marketing high-end desktop products, it can potentially drive improved average selling prices. As far as margins go, the high-end desktop chips are based on the same silicon as chips that go into servers. This means the chip sizes are larger & more expensive to manufacture. However, at the current selling prices, it's likely that raw gross margins on these products are much higher than their mainstream counterparts. The stock was down a quarter. If you would like to learn more about INTC, click on this link:
club.ino.com/trend/analysis/stock/INTC?a_aid=CD3289&a_bid=6ae5b6f7
Intel (INTC)
Stock traders are very nervous ahead of Janet Yellen's speech. Macro economic statistics have been favorable, maybe good enough to give her courage for an interest rate hike. As stated many times previously, the stock market is addicted to low interest rates. Any hint about a rate hike next month will bring on selling. But nobody knows until she gives her speech on Fri.
Dow Jones Industrials