Dow lost 35, decliners over advancers 3-2 & NAZ was off 4. The MLP index gave back 1 to the 311s & the REIT index fell 2+ to 360. Junk bond funds were higher & Treasuries are heading lower. Oil & & gold both dropped.
AMJ (Alerian MLP Index tracking fund)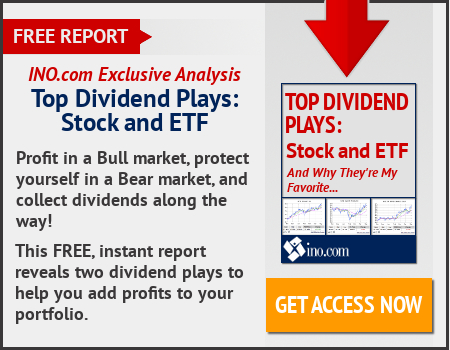 Home prices in the US rose 5.6% in Q2 from a year earlier, extending gains that have cut into affordability for many buyers. Prices climbed 1.2% on a seasonally adjusted basis from the previous 3 months, the Federal Housing Finance Agency said. In Jun, prices climbed 0.2% on a seasonally adjusted basis from May. The estimate was for a 0.3% gain. "Although the appreciation rate for the second quarter was of similar magnitude to what we've been seeing for several years now, a close look at the month-over-month price changes during the quarter reveals a potentially significant market shift," the agency said. The increase was just 0.2% in each of the 3 months, a more-modest pace of appreciation that "most likely reflects accumulated pressures from significantly reduced home affordability." Demand for housing has outstripped supply, pushing prices up. A total of 5.5M homes, including condos & single-family houses, changed hands in Q2, up 4.2% from a year earlier, according to the National Association of Realtors. The transactions are from a shrinking pool of available properties, as 2.12M homes were available for sale at the end of the qtr, down 5.8%. Prices in Q2 rose from a year earlier in every state except Vermont, the FHFA said. The FHFA index measures transactions for single-family properties financed with mortgages owned or securitized by gov-sponsored Fannie Mae & Freddie Mac but doesn't provide prices. The national median price of an existing single-family home rose to $240K in Q2, up 4.9% from a year earlier, Realtors data show.
Saudi Arabia kept its spot as China's biggest oil supplier for the first 7 months this year after pumping record output in Jul, even as Russia threatens to overtake the kingdom in their contest for sales to the world's largest energy consumer. The biggest crude exporter shipped an average of 1.05M barrels a day to China in the year thru Jul 31, giving it a market share of 14%, according to China's General Administration of Customs. Russia's share was 13.6% & Russia has gained ground in China this year, exceeding imports from Saudi Arabia in 3 months.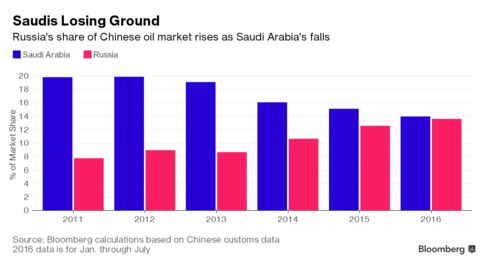 Oil climbed more than 20% to enter a bull market last week amid speculation that supplier talks in Sep in Algiers may lead to action to stabilize the market. The biggest producers are fighting for market share as prices are still at half the level of 2 years ago. Saudi Arabia pumped 10.67M barrels a day in Jul, while Russia's output was 11.01M, according to OPEC. China bought more oil from Russia than from Saudi Arabia from Mar-May. For all of last year, Russia's share was 12.6% against Saudi Arabia's 15.1%.
US home resales fell more than expected in Jul after 4 straight months of strong gains as a lack of inventory limited choice for buyers, but further gains in prices suggested the housing market remained on solid ground. The National Association of Realtors said existing home sales declined 3.2% to an annual rate of 5.39M units last month. Economists had forecast sales slipping 0.4% to a 5.51M. Home resales were down 1.6% from a year ago. "Severely restrained inventory and the tightening grip it's putting on affordability is the primary culprit for the considerable sales slump throughout much of the country last month," the NAR said. Against the backdrop of a tightening labor market that is steadily pushing up wages, & mortgage rates near historically low levels, the drop in sales is likely to be temporary. The number of unsold homes on the market in Jul inched up 0.9% to 2.13M. But supply was down 5.8% from a year ago. At the Jul sales pace, it would take 4.7 months to clear the stock of houses on the market, up from 4.5 months in Jun. A 6-month supply is viewed as a healthy balance. With inventory still tight, the median house price rose 5.3% from a year ago to $244K. The NAR said rising prices were causing problems with appraisals, leading to delays in closing contracts.
Existing Home Sales Fall 3.2% in July
This is another non event day for the stock market. The big interest is in what Janet has to say in her speech as the popular averages hover near record levels.
Dow Jones Industrials