Dow went up 17, advancers over decliners 2-1 & NAZ gained 15. The MLP index was up pennies in the 312s & the REIT index gained a fraction to the 362s. Junk bond funds were little changed & Treasuries slid back a tad. Oil rose on hopes Iran would cooperate on production limits & the gold price did not change.
AMJ (Alerian MLP Index tracking fund)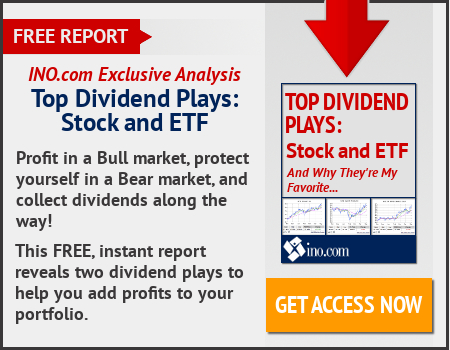 Best Buy Co Inc reported a much higher-than-expected quarterly profit on strength in health & wearable items like smartwatches, & the largest US electronics retailer raised its earnings outlook. Demand rose for items like home theater systems, major appliances & computing products, as well as smartwatches, but declined for mobile phones & gaming. CEO Hubert Joly said he expected mobile phone sales to increase this qtr & next as scheduled product introductions draw consumers. Online sales as a percentage of domestic revenue increased to 10.6% from 8.6% in Q2 ended on Jul 30, helped by faster shipping & improvements in the checkout process & search functionality. Excluding special items, EPS of 57¢ beat the forecast of 43¢. Sales at established stores rose 0.8% from a year earlier. Analysts had expected a 0.6% decline. BBY said it expected low-single-digit percentage growth in fiscal-year operating income, compared with a previous forecast of "approximately flat" results. The company gave a Q3 profit & revenue outlook roughly in line with estimates. Revenue rose slightly to $8.53B in Q2, snapping a 3-qtr streak of declines. Analysts had expected $8.4B. Net income increased 20.7% to $198M from $164M. Intl revenue declined 1% but rose 4.1% on a currency-neutral basis. The stock shot up 6.43. If you would like to learn more about BBY, click on this link:
club.ino.com/trend/analysis/stock/BBY?a_aid=CD3289&a_bid=6ae5b6f7
Best Buy (BBY)
Costco managed a difficult situation well when it made a credit card change. In switching to Visa (V, a Dow stock), it likely lowered the fees it pays the card issuer. In addition, its members got better perks. The new card, like the old one, has no fee but requires holders pay the warehouse club's $55 annual membership charge. It gives cardholders more cash back on gas purchases: 4% on the first $7K spent in a year compared to 3% on the first $4K under the old card & increases cash back to 3% on restaurant & eligible travel purchases (up from 2% with the old card), while returning 2% cash back on all COST purchases (up from 1%) & 1% on everything else (like the old card). While problems were inevitable with a switch this large, the company deserves credit for making a relatively smooth transition. The chain won't report Q3 sales numbers until Sep 29, but its most recent monthly sales report, which includes a full month post-credit-card-change, shows encouraging results. Jul sales excluding gas were flat in the US year over year, but 2016 had one less day in the reporting period than the previous year. That extra day negatively impacted US sales by 3.5%. The stock fell 58¢. If you would like to learn more about COST, click on this link:
club.ino.com/trend/analysis/stock/COST?a_aid=CD3289&a_bid=6ae5b6f7
Costco (COST)
McDonald's, a Dow stock & Dividend Aristocrat, is recalling millions fitness bands that had been given away in Happy Meals because they might cause skin irritation or burns to children. The chain said last week that it would stop distributing the bands in Happy Meals. Now it's recalling 29M of them in the US & 3.6M in Canada. The Consumer Product Safety Commission says the company received more than 70 reports of incidents after children wore the bands, including 7 reports of blisters. The Step-It Fitness bands look like watches & are supposed to track physical activity. The promotion had turned heads even before the recall, given the reputation of MCD as a seller of junk food. The stock fell 23¢. If you would like to learn more about MCD, click on this link:
club.ino.com/trend/analysis/stock/MCD?a_aid=CD3289&a_bid=6ae5b6f7
McDonald's (MCD)
Oil went up on hopes that Iran would agree to production limits. Talk is cheap & nobody knows where this talk will lead. Meanwhile this is late summer & everybody is waiting for Janet to give her talk about the economy & interest rates. Popular stock averages remain near record highs because the bears are hiding, But it won't take much to bring them out of hibernation.
Dow Jones Industrials