Dow jumped up 112, advancers over decliners 2-1 & NAZ gained 20. The MLP index was fractionally higher in the 311s & the REIT index ell 3+ to the 366s. Junk bond funds were little changed & Treasuries were sold as stocks rallied. Oil rebounded, up 1, & gold was also higher.
AMJ (Alerian MLP Index tracking fund)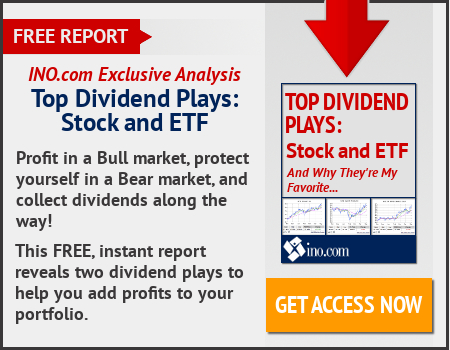 The number of Americans filing applications for unemployment benefits was little changed last week, holding near 4-decade lows that highlight strength in the job market. Jobless claims fell 1K to 266,000, from a revised 267K in the prior period, according to the Labor Dept. Filings have been below 300K for 75 straight weeks, the longest stretch since 1970.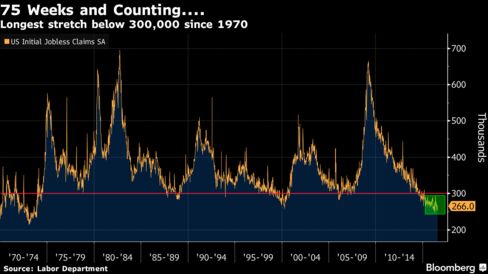 Employers are retaining & hiring more workers & slowly raising wages, indicating consumer spending will keep boosting the world's largest economy in H2. Such durability in US employment would be among forces that encourage Federal Reserve to raise interest rates by the end of 2016. The estimate was for 265K. The number continuing to receive jobless benefits rose 14K to 2.16M & the unemployment rate among people eligible for benefits held at 1.6%. Initial jobless claims reflect weekly firings, & a sustained low level of applications has typically coincided with faster job gains. Many layoffs may also reflect company- or industry-specific causes, such as cost-cutting or business restructuring, rather than underlying labor market trends.
Brexit is hitting the housing market in the UK. Sales dropped the most since the financial crisis in 2008, according to data from the Royal Institution of Chartered Surveyors. Prices rose at the slowest pace in 3 years in Jul & new listings declined.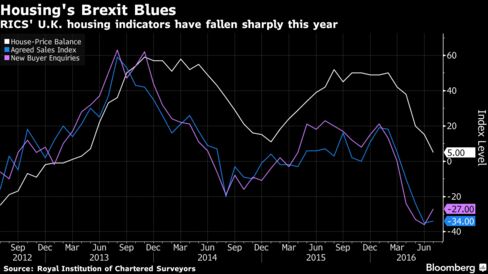 Rents are also set to cool. Rents are expected to rise just 1-5% this year, instead of their previous forecast of 5-8%, & companies may delay the development of real estate projects if demand for space gets worse.
Global oil markets will continue to re-balance this year as a pick-up in demand from refiners absorbs record output from several Persian Gulf producers, the International Energy Agency predicted. Refiners around the world will process record volumes of crude this qtr as their intake rebounds after falling in Q2 by the most since 2009. That will shrink brimming crude stockpiles even as Saudi Arabia, Kuwait & the UAE pump at all-time highs amid competition between OPEC nations to secure market share, according to the agency.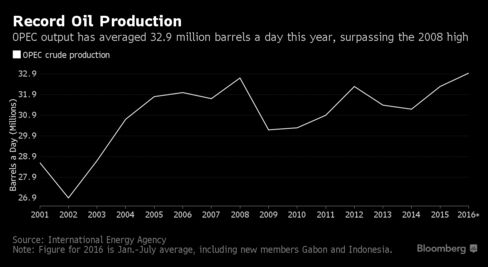 Rebounding demand will "help pave the way to a sustained tightening of the crude oil balance," said the agency. Oil's recovery from 12-year lows reached in Jan faltered in early Jun as inventories of both crude & refined fuels remained bloated, demand growth weakened & US oil explorers began to resume drilling. OPEC, which has been pursuing a strategy to maximize its market share rather than defend prices, said it will hold informal talks about how to stabilize prices on the sidelines of a conference in Algiers next month. Refiners' crude processing this qtr, known as throughput, will increase by 600K barrels a day from a year earlier to a record 80.6M a day. Throughput sank by 480K a day between Apr & Jun amid a glut of fuels like gasoline that refiners had churned out earlier in the year while taking advantage of cheap crude prices. The IEA increased the supply outlook & saw weaker demand growth next year compared with last month's report.
The sellers remain on vacation, allowing the buyers to take stocks higher. As in prior Aug periods, there is not much news to drive markets. Oil is attracting interest in stocks even though its dreary fundamentals of too much production & bloated inventories are not going away anytime soon. But new records for the stock averages should be set today. Gold, negative bets on the stock market, remains at 2 year highs.
Dow Jones Industrials