Dow went up 43, advancers over decliners almost 3-2 & NAZ added 20. The MLP index lost pennies in the 317s & the REIT index was up a fraction to the 369s. Junk bond funds edged higher & Treasuries rose. Oil slid lower & gold found buyers.
AMJ (Alerian MLP Index tracking fund)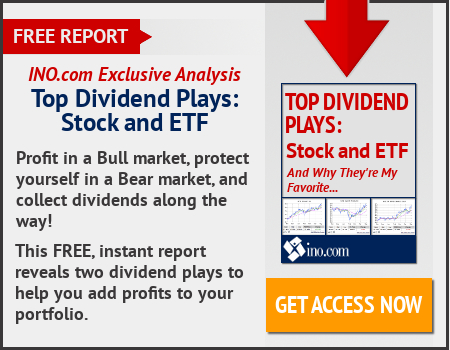 The productivity of American workers unexpectedly declined for a 3rd straight qtr, deepening efficiency woes that have characterized the economic expansion. The measure of employee output per hour decreased at a 0.5% annualized rate in Q2 after dropping 0.6% in the prior qtr, according to the Labor Dept. The forecast called for a 0.4% gain. Expenses per worker climbed at a 2% pace after being revised to a decline in the previous period. Productivity compared with a year earlier fell for the first time since 2013 as lackluster global markets prompted companies to scale back capital investment plans. In the face of deteriorating corporate profits & an absence of faster economic growth, the risk is that businesses may begin to ratchet back the hiring they've relied on to meet demand. Unit labor costs, which are adjusted for efficiency gains, were forecast to increase 1.8% in Q2. In the prior qtr, they were revised to a 0.2% decrease from an initially reported 4.5% advance. Adjusted for inflation, hourly compensation fell at a 1.1% rate, the most in 2 years, after dropping 0.4% in Q1. Worker efficiency fell 0.4% from the same time in 2015, while labor costs climbed 2.1%.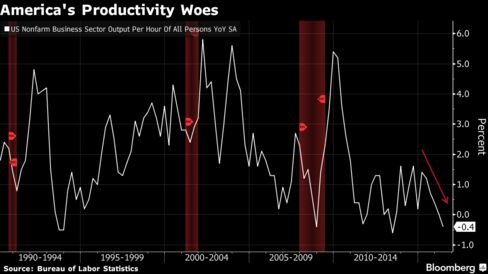 The Q2 reading on productivity compares with the 2.6% average over 2000-2007. Among manufacturers, productivity declined at a 0.2% rate after a 1.5% gain in Q1. Growth continued to disappoint in Q1. Amid fragile global growth prospects & presidential election year uncertainty, the risk is that business investment continues to languish. That may bode ill for workers, whose potential for wage increases could suffer as companies look to get the most out of weak profits.
China's passenger-vehicle sales accelerated the most in 17 months, as General Motors (GM) & Guangzhou Automobile boosted deliveries & dealers offering discounts helped clear inventories in the world's biggest auto market. Retail sales of cars, sport utility & multipurpose vehicles climbed 23% to 1.6M units in Jul, the biggest monthly percentage gain since Feb 2015, according to the China Passenger Car Association. Deliveries increased to 12.4M units in the 7 months thru Jul. Dealers offered discounts on models to help reduce stockpiles. A gauge of inventory levels fell to an 11-month low & indicated contraction for the first time in that span, the China Automobile Dealer Association said.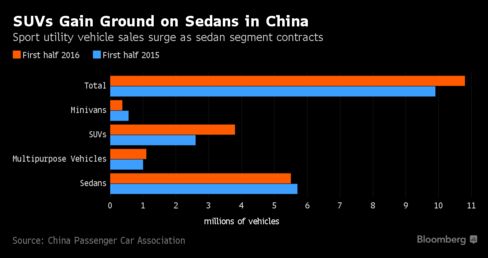 The gov's purchase-tax cut on vehicles with smaller engines has helped drive demand for compact & mid-size SUVs. With increasingly affluent Chinese buyers opting for more spacious vehicles, SUVs sales grew 45% in Jul, outpacing the 15% expansion for sedan models. Deliveries for GM increased 18% to 270K units, while Ford (F) rose 15% to 88K vehicles. Toyota (TM) sales gained 5.7% to 97K units.
US wholesale inventories unexpectedly rose in Jun on gains in stocks of farm products & other nondurable goods, suggesting an upward revision to Q2 economic growth estimate. The Commerce Dept said that wholesale inventories increased 0.3% after having been initially estimated as unchanged. Inventories for May were revised up to show a 0.2% rise instead of the previously reported 0.1% gain. The forecast for wholesale inventories was for unchanged in Jun in line with the gov estimate last month. That unchanged reading was incorporated in the advance Q2 GDP estimate. The component of wholesale inventories that goes into the calculation of GDP, wholesale stocks excluding autos, increased 0.3% in Jun. That would imply a mild upward revision to the Q2 GDP growth estimate. An outright drop in inventory investment subtracted almost 1.2 percentage points from GDP growth in Q2, restricting the rise in output to a tepid 1.2% annualized rate.
U.S. Wholesale Inventories Rise More Than Expected in June
The sellers are away at the beach, enjoying the warm weather, the buyers are in command of the stock market. News continues to be more of the same & the path of least resistance for stocks is to head north. But the dark clouds of uncertainty have not gone away.
Dow Jones Industrials