Dow gained 3, advancers over decliners almost 5-4 & NAZ went up 12. The MLP index lost 2+ to the 314s & the REIT index added 1+ to 370. Junk bond funds inched higher & Treasuries had a limited advance. Oil dipped lower & gold rose.
AMJ (Alerian MLP Index tracking fund)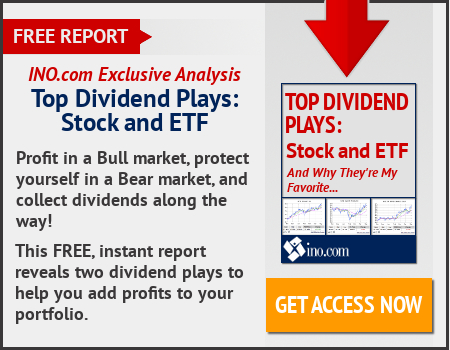 Oil producers in the US are proving more resistant to low prices, even as global supply is set to fall into a deficit next year. The Energy Information Administration increased its domestic output forecast for 2017 to 8.31M barrels a day from 8.2M projected in Jul, according to its monthly Short-Term Energy Outlook. Global oil consumption will exceed supply by an average 170K barrels a day next year, which compares with a 10K barrel surplus in the Jul outlook. West Texas Intermediate crude is up 64% since touching a 12-year low in Feb, encouraging a resumption of drilling in the shale patch. Producers boosted the number of rigs seeking oil during the past 6 weeks, the longest run of gains since last Aug.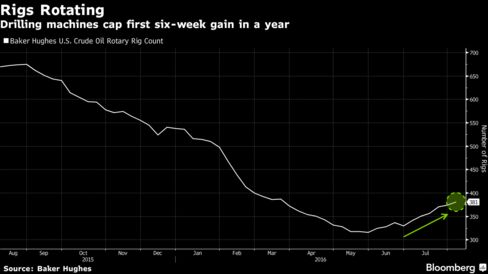 World demand will average 97.76M barrels a day in 2017, a 20K barrel reduction from last month. World production average 96.59M barrels a day in 2017, which is down 200K barrels from July. WTI & Brent will both average $51.58 in 2017, down from the EIA Jul forecast of $52.15.
Coach forecast earnings & sales for the current year that were roughly in line with expectations, showing that the company's turnaround efforts are being challenged by a difficult retail environment. Revenue for fiscal 2017 will increase at a low-to-mid-single-digit percentage rate, & EPS will grow at a double-digit pace, the company said. Analysts estimated a 4% revenue gain & a 15% increase in adjusted EPS. The outlook signals that it is confident in the progress that it's making in reviving the cachet of its brand, with increased sales at full price at its own stores. Yet the company has more work to do in improving its outlet business, & ailing traffic at department stores resulted in heavy discounting. Consumers also have restrained their spending on non-essential items amid recent economic turbulence. "The macroeconomic environment is uncertain, currency crosswinds are affecting tourist flows and the recent geopolitical events and tragic terrorist attacks are negatively impacting sentiment," CEO Victor Luis saidl. "As a result, visibility into category growth is limited as the landscape continues to rapidly shift." Fiscal Q4 results were mostly positive. EPS was 45¢, excluding some items & analysts projected 41¢. Sales rose 15% to $1.15B, in line with the $1.16B estimate. Internationally, sales rose 15% to $450M, with double-digit growth from mainland China. Luis said the company still sees Chinese consumers as an increasing part of its total business. COH predicted a low single-digit percentage increase in comparable sales in North America this year. For outlets, comparable sales are expected to be flat. The stock fell 93¢. If you would like to learn more about COH, click on this link:
club.ino.com/trend/analysis/stock/COH?a_aid=CD3289&a_bid=6ae5b6f7
Coach (COH)
Ford has begun shipping its new aluminum-bodied Super Duty pickup, one of its most profitable models, from a Kentucky factory. "This is one of the strongest products in our portfolio," Joe Hinrichs, Ford's pres of the Americas, said. "This is the first all-new Super Duty in 18 years." The 2nd-largest US automaker said last month that its profit goals for the year are at risk because it no longer sees the US vehicle market growing. The cost of introducing the new Super Duty pickups, such as the F-250, was already going to pressure margins in H2. But rising incentives & slowing sales are also taking a toll, as the North American pretax profit slid 4.8% in Q2 to $2.7B. The Super Duty, which began shipping this past weekend, will eventually provide some relief, once Ford gets thru the costly launch phase when it's spending to overhaul the factory in Louisville & market the new truck. The automaker rolled out an aluminum-bodied version of its smaller F-150 pickup over the last 2 years, which can be seen as a guide to how Super Duty will eventually improve profit, Hinrichs said. "There certainly are costs associated with the launch period," he added. "Once we got past the F-150 launch, we set a record for every quarterly profit." The US auto market slowed sooner than Ford anticipated. The automaker now sees industrywide sales of 17-17.9M vehicles, down from an earlier forecast of about 18M. Excluding medium-duty & heavy trucks, the new projection translates to a light-vehicle market of 17.1-17.6M, compared with last year's record 17.5M. The stock rose 13¢. If you would like to learn more about Ford, click on this link:
club.ino.com/trend/analysis/stock/F?a_aid=CD3289&a_bid=6ae5b6f7
Ford (F)
Stock buying in the AM faded at midday & the averages had to settle for breakeven. People are away in the sort of vacation month, a lot is not happening in the stock market without any special events. But the popular averages are essentially at record highs.
Dow Jones Industrials