Dow was off 23, decliners barely ahead of advancers & NAZ gained 6. The MLP index fell 2+ to the 312s & the REIT index & went up 1+ to 362. Junk bond funds were mixed & Treasuries rose as stocks were weak. Oil prices sank (see below) & gold drifted lower.
Dow Jones Industrials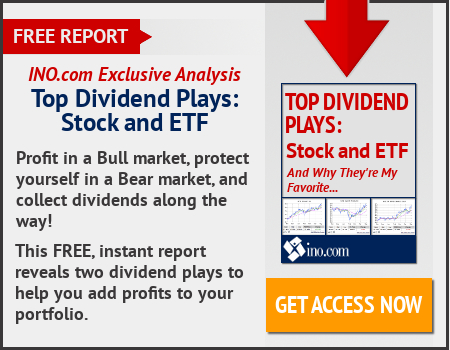 Angela Merkel said EU leaders need to show they can deliver prosperity after Britain's vote to leave the bloc, setting the tone as she, her Italian & French counterparts met to chart the EU's future. Standing on the deck of an Italian aircraft carrier in the Mediterranean, French pres Francois Hollande & Italian Prime Minister Matteo Renzi joined Merkel in promising greater cooperation on security & in stemming migration as they sought to prepare the ground for a post-Brexit summit of all EU countries except Britain next month. "Many thought Europe was finished after Brexit -- it wasn't," Renzi said. "We think that Europe can be a solution to problems, while populists think that Europe is the cause of all problems." With Merkel saying "we need results," the 3 leaders convened to plot a new course for the EU as concern mounts across the continent that its post-WW II construction is ill-equipped to deal with 21st-century challenges. Even before the British exit referendum, the other 27 leaders were buffeted by economic turmoil, a migration crisis, rising anti-EU populism & a surge in terrorism. The major risks are "a falling-out, fragmentation and egoism," Hollande said. People want a Europe "that protects and gives strength to national economies," he added. The Brexit process has laid bare competing visions between those who see closer European integration as part of the solution & countries concerned that the EU's institutions, & their bureaucrats in Brussels, should be kept on a shorter leash.
Parents across America have sharpened their #2 pencils # completed their math homework in preparation for the back-to-school shopping season. Data show shoppers are ready to dole out more green as they prep their students for a new school year. While kids are still relishing summer's last rays, parents on the hunt for the hottest back-to-school gadgets & gear are finally willing to stock up on fresh supplies rather than simply re-use last year's items. Ahead of the 2014 & 2015 school years, parents tightened their purse strings on school supplies for a number of reasons, but this year is different. The trend emerging among back-to-school shoppers is in line with economic data from Q2 showing consumers as a whole began to feel more confident during the period, demonstrating more willingness to spend their cash as opposed to saving it. The latest figures from the Commerce Dept showed both consumer spending & personal income levels on the rise from the prior month in Jun, while retail sales jumped nearly 2% from the same period in 2015. Parents are expected to spend $75.8B on back-to-school items, up from $68B last year, according to the National Retail Federation, which said while families are looking for bargains, they're less worried about the economy now than they have been in the past. "We fully expect retailers to be aggressive with offering great deals both in stores and online for back-to-school shoppers. And retailers will keep a close eye on inventory levels as families spread out their shopping throughout the summer," the NRF said.
Oil prices fell more than 2%, retreating from last week's 2-month highs, on worries about burgeoning Chinese fuel exports, more Iraqi & Nigerian crude shipments & a rising US oil rig count. China's Jul diesel & gasoline exports soared 181% & 145% respectively from the same month last year, putting pressure on refined product margins. US drillers added 10 oil rigs in the latest week, the 8 straight week of rig additions, as crude rebounded towards the $50 a barrel mark that makes drilling viable. Iraq's plans this week to increase exports of Kirkuk crude by 150K bpd from northern fields weighed on prices. Also hitting sentiment was an announcement by a Nigerian militant group that it was ready for a ceasefire & dialog with the gov. The group had in the past claimed a wave of attacks on oil facilities in the Niger Delta. Data from market intelligence firm Genscape, showing a drawdown of over 187K barrels last week at the Cushing, Oklahoma delivery hub for US crude futures, did little to shore up sentiment. West Texas Intermediate (WTI) crude's most active contract, Oct, fell $1.28 (2.5%) to $49.60 a barrel. WTI's front-month contract, Sep, which expires at settlement today, hit a 6-week high of $48.75 on Fri. Oil rallied with few stops over the past 2 weeks, going from a bear to bull market as it reversed a loss of over 20% in early Aug on speculation Saudi Arabia & the rest of OPEC will agree to a production freeze with Russia & other non-OPEC members.
Oil Down as Rally Snaps on Rising Crude, China Fuel Exports
Stocks did little on this quiet day. The biggest excitement is the meeting for the bigwigs in Wyoming next week when they have a holiday & try to see if they can agree on anything about the future (i.e. interest rates). The stock market should continue to fluctuate in light trading ahead of Labor Day.
Dow Jones Industrials