Dow dropped 57, decliners over advancers almost 2-1 & NAZ fell 15. The MLP index lost 1 to the 315s & the REIT index gave up 2+ to 360. Junk bond funds advanced a little & Treasuries fluctuated. Oil drifted lower after its recent run from 40 & gold headed lower.
AMJ (Alerian MLP Index tracking fund)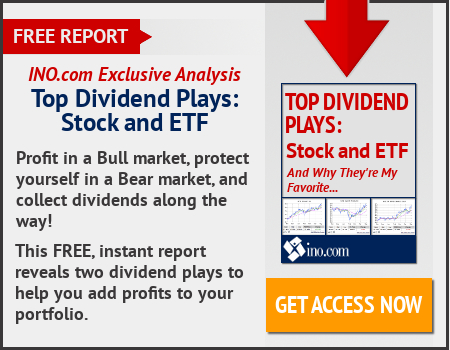 OPEC is on course to strike an output-freeze deal with fellow oil producers in Algiers next month because its biggest members are already pumping flat-out, the group's former pres said. While a similar initiative failed in Apr, an agreement can now be reached as Saudi Arabia, Iran, Iraq & non-member Russia are producing at, or close to, maximum capacity, Chakib Khelil said. He steered OPEC in 2008, the last time it implemented an output cut, which was announced in Algeria in Dec of that year. In a separate interview, former Qatari Energy Minister Abdullah bin Hamad al-Attiyah was convinced there is a need for an accord. "All the conditions are set for an agreement," Khelil said. "Probably this is the time because most of the big countries like Russia, Iran, Iraq and Saudi Arabia are reaching their top production level. They have gained all the market share they could gain." As producers are almost pumping at full-tilt, the impact of any accord to prevent further increases would essentially be "psychological," Khelil said. That would nonetheless have a benefit for the market. The global crude oversupply is already diminishing & markets will probably reach "complete equilibrium" next year, Khelil added. Qatar's Al-Attiyah said the re-balancing is proceeding slowly & there is a need for global producers to act together & speed up the process. He said it's "really hard to say" whether anything will be agreed in Algiers. "OPEC and other producers need to do something because for the market to rebalance on its own that will take a lot of time," Al-Attiyah added. "Even next year, we have to be cautious and not expect that the market will rebalance quickly." Still, both former ministers agreed that a freeze, even if it's only symbolic, would revive the bullish mood among oil investors & traders. "The freeze deal will not have a huge impact on fundamentals but it will help improve the market sentiments," Al-Attiyah said. "At the end, a step taken is better than doing nothing."
China stocks barely moved, the day after China approved the launch of a long-anticipated stock trading link to allow stock trading between Hong Kong & Shenzhen, the world's 2nd-busiest, & tech-heavy, exchange. The CSI300 index, which tracks the largest listed companies trading in Shanghai & Shenzhen, fell 0.2% to 3373, while the benchmark Shanghai Composite Index was flat at 3110. Analysts said the approval of the Hong Kong-Shenzhen connect scheme had been expected, so the market reaction was muted. Brokerage stocks listed on mainland rallied in early trade on the approval of the scheme, with CSI SWS Securities index gaining as much as 2%. But the gain was short-lived & the index finished the day down 0.57%.
Target, a Dividend Aristocrat, cut its fiscal-year profit outlook after quarterly sales fell more than expected. Sales, like those of rivals, have suffered as shoppers increasingly use online retailers & spend on big items like cars & home renovations rather than apparel. Sales at stores open for at least a year fell 1.1% in the Q2, within the company's outlook of flat to down 2%. Analysts had expected a 1%. "Based on the current retail environment the company believes it is prudent to lower its expectations for comparable sales in the second half of the year," the company said. It expected same-store sales to be flat to down 2% in H2 & cut its full-year EPS forecast to $4.80-5.20 from a prior range of $5.20-5.40. EPS attributable to the company fell nearly 10% to $1.16. Excluding items such as debt retirement losses & the impact of the sale of its pharmacy business, EPS was $1.23. Analysts had expected $1.12. Net sales fell 7.2% to $16.17B, lagging expectations of $16.18B. "Although we are planning for a challenging environment in the back half of the year, we believe we have the right strategy to restore traffic and sales growth over time," CEO Brian Cornell said. Cornell has been trying to turn the company around after several years of sluggish growth. Some of his efforts include pulling out of Canada & promoting a narrower set of higher-margin "signature" categories. The signature categories, including children's, babies' and health and wellness items, outpaced overall comparable sales by 3 percentage points in Q2. Digital sales increased 16%, a deceleration from previous qtrs, & accounted for 3.3% of the total. The stock tumbled 5.51. If you would like to learn more about TGT, click on this link:
club.ino.com/trend/analysis/stock/TGT?a_aid=CD3289&a_bid=6ae5b6f7
Target Cuts Forecast, Shares Fall
Target (TGT)
Retailers did not do well & guidance is disappointing. The US economy continues to stumble. This kind of performance is not what should be seen when stock averages are near record levels, almost triple the recession lows 8 years ago. However low interest rates keep the bulls happy.
Dow Jones Industrials