Dow shot up 189 closing near at the highs, advancers over decliners 5-2 & NAZ added 54. The MLP index fell 3+ to the 313s & the REIT index was fractionally lower in the 368s. Junk bond funds crawled higher & Treasuries retreated. Oil slid back pennies & gold tumbled (see below).
AMJ (Alerian MLP Index tracking fund)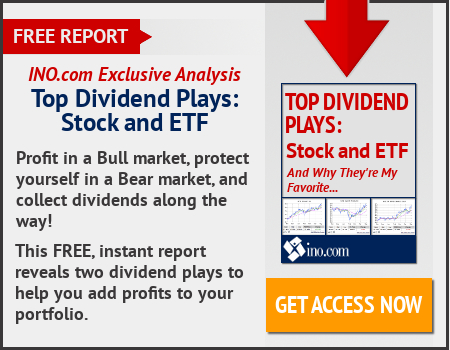 Gold notched a hefty loss, tumbling the most in about 2½ weeks following a stronger-than-expected nonfarm-payrolls report that might provide the Federal Reserve evidence to lift benchmark interest rates sooner than later. Higher rates can boost the value of the $ & undercut the appeal of commodities priced in the currency, making them more expensive for buyers using other monetary units. A rate hike also diminishes the appeal of owning metals, which don't offer a yield. Dec gold finished off $23 (1.7%), to settle at $1344 an ounce, marking its worst one-day drop since May 24. Today's sharp fall turned a modest weekly gain for gold into a roughly 1% weekly decline.
Bristol-Myers Squibb shares plummeted after the company said its non-small cell lung cancer drug did not meet its primary endpoint in a phase 3 clinical trial. The drug, Opdivo, is already approved to treat some types of cancer & was being investigated for previously untreated advanced non-small cell lung cancer. The stock plunged 12.04 (16%). If you would like to learn more about BMY, click on this link:
club.ino.com/trend/analysis/stock/BMY?a_aid=CD3289&a_bid=6ae5b6f7
Bristol-Myers Squibb (BMY)
China stocks were little changed on today & ended the week roughly flat as worries about the economy & regulators' crackdown on speculation kept many investors on the sidelines. The blue-chip CSI300 index rose 0.1%, to 3205, while the Shanghai Composite Index dipped 0.2% to 2976. Turnover has been thin recently, as regulators have tightened supervision over speculative trading, while risk appetites have been curbed by few signs of economic recovery & questions about the extent of further stimulus. The real estate sector was in the spotlight today, rising nearly 3% as a high-profile battle for control of Chinese developer Vanke saw another twist. Its shares surged 6.5% after announcements that rival China Evergrande Group had bought a nearly 5% stake. The news stirred interest in real estate stocks.
Stocks had a winner day after the Jul jobs report was published in the AM. The averages are at or very near record levels, seemingly without a care in the world. But the world has a fair number of problems. Economies are struggling with little or no growth, the UK must exit the EU without much disturbance, China's economy has been sputtering for a couple of years & oil is down a good $10 from its recent highs. Gold was sold today because risk averse is back in vogue for investors. That attitude may not last, but the bulls are working to make me look wrong.
Dow Jones Industrials