Dow dropped 40, decliners over advancers 4-3 & NAZ fell 10. The MLP index lost 2+ to the 308s & the REIT index was fractionally lower in the 361s. Junk bond funds were little changed & Treasuries crawled higher. Oil & gold were each lower again.
AMJ (Alerian MLP Index tracking fund)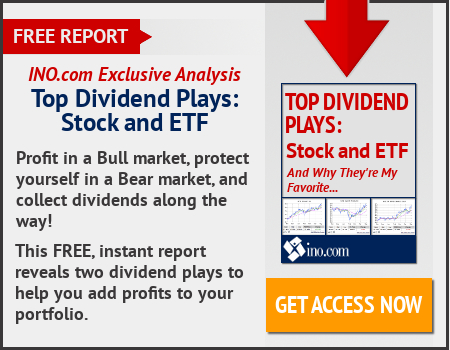 Euro-area inflation failed to accelerate in Aug, adding to signs that the area's economic outlook deteriorated ahead of a ECB meeting next week. Consumer prices rose 0.2% in Aug from a year earlier. The estimate was for an increase of 0.3%. 2 months after the UK Brexit vote, the 19-nation economy is beginning to show signs of faltering, suggesting that more stimulus may be warranted. Business & consumer sentiment declined & executives are warning that orders may suffer from political uncertainty. The IMF has already cut its forecast for euro-area growth next year & the ECB will release new projections after its meeting next week. Policy makers have already deployed a raft of unconventional stimulus that includes large-scale asset purchases, negative interest rates & long-term loans that see banks getting paid for extending credit to companies & households. Still, inflation remains far below the ECB goal of just under 2%, a level it hasn't reached since early 2013. The institution predicts price growth will accelerate to 1.6% in 2018. Core inflation slowed to 0.8% from 0.9% a month earlier. German inflation unexpectedly decelerated to 0.3%, while consumer prices extended their decline in Spain. Euro-area unemployment remained unchanged at 10.1%, according to a separate release. The inflation report comes one day after a European Commission survey showed economic confidence declined across most countries & most sectors in a delayed reaction to Britain's decision to leave the EU. The data may reopen the debate about more stimulus at the ECB's Sep 8 meeting.
Companies added workers to US payrolls in Aug in line with projections, contributing to signs of a steady labor market, data from ADP Research Institute. Private payrolls climbed 177K (forecast was 175,K) after a revised 194K gain in Jul (more than initially estimated). Goods-producing industries, which include manufacturers & builders, reduced headcounts by 6K. Service providers' payrolls rose 183K. Hiring managers are taking on workers to meet sales, evidence of sustained job-market progress that Federal Reserve officials will weigh when they meet in Sep.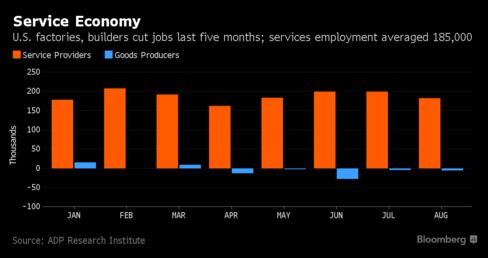 "The American job machine continues to hum along," Mark Zandi, chief economist at Moody's Analytics said. "Job creation remains strong, with most industries and companies of all sizes adding solidly to their payrolls. The U.S. economy will soon be at full employment." Moody's produces the figures with ADP. Companies employing 500 or more workers increased staffing by 70K jobs; payrolls rose by 44K at medium-sized businesses (those with 50-499 employees) while small companies' payrolls advanced 63K.
The Institute for Supply Management's gauge of factory activity in the Midwest region fell to 51.5 in Aug from 55.8 the month prior. The forecast was for a smaller decline to a reading of 54.0. Readings above 50 point to expansion, while those below indicate contraction.
Midwest Manufacturing Loses Steam in August
Not much going on today in the slowest week of the year. Stock averages have been trading sideways for most of the summer & that trend should not change until after Labor Day (at the earliest). Oil tried to rally, hoping to top 50, but that effort failed. Gold is sliding lower from the mid 1300s to the low 1300s.
Dow Jones Industrials