Dow fell 44, decliners over advancers 3-2 & NAZ was down all of 2. The MLP index lost 2+ to the 316s & the REIT index fell 2+ to 360. Junk bond funds hardly budged & Treasuries traded lower. Oil crawled higher, extending recent gains (see below) & gold retreated.
AMJ (Alerian MLP Index tracking fund)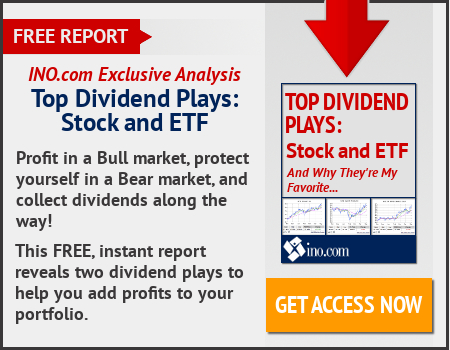 Oil prices dipped, edging back from 8-week highs, as market participants took profits from one of this year's strongest rallies in crude that analysts called fundamentally unjustified. Crude futures have risen almost $10 a barrel, or more than 20%, in just over 2 weeks on speculation that Saudi Arabia & other members of OPECo will agree next month to a production freeze deal with non-OPEC producers led by Russia. Technically, oil had been in a bear market early this month, but the rally turned it into a bull market by mid Aug. US drillers this week added oil rigs for an 8th consecutive week, the longest recovery streak in the rig count in more than 2 years. Data showed Iraq has resumed pumping oil from fields operated by the state-run North Oil Company via a Kurdish pipeline to Turkey at a rate of around 70K barrels per day, with plans to double the volume next week. In Libya, the National Oil Corporation began to load a tanker with crude at the country's eastern Zueitina port, which has been shut since Nov. The $ rose against a basket of currencies, making greenback-denominated oil more expensive to holders of other currencies. OPEC will hold an informal meeting in Algeria next month with outside producers. Some have speculated about a production sharing deal. Saudi Arabia has helped stoke that perception, after scuttling a similar plan in Apr. Many, including OPEC member Nigeria, do not think there will be a deal.
Oil Retreats from 8-Week Highs as Rally Pauses
Foot Locker sales grew across its segments & regions as profit & revenue rose in its latest qtr & topped expectations. In Q2, sales at existing stores rose 4.7%, beating the 3.9% forecast. The company said it posted comparable sales growth across basketball, running, classic footwear & apparel, & that the growth was broad-based, with gains across all of its regions & channels. EPS rose to 94¢, up from 84¢, in the year-prior qtr. Revenue increased 5% to $1.78B. Analysts projected EPS of 90¢ on $1.76B in sales. FL opened 23 new stores, closed 18 & remodeled or moved 64 stores, ending the qtr with 3401 stores in 23 countries. The stock soared 6.77 (11%). If you would like to learn more about FL, click on this link:
club.ino.com/trend/analysis/stock/FL?a_aid=CD3289&a_bid=6ae5b6f7
Foot Locker (FL)
Applied Materials forecast current-qtr revenue & profit far above estimates as the company benefits from demand for newer technology to make displays & smartphone memory chips. The rising popularity of mobile devices has fueled demand & investments in 3D NAND memory chips, which can store data without using up power. "We are in the best position as the market goes forward in ramping 3D NAND," CEO Gary Dickerson said. Orders in its semiconductor systems business, its biggest, rose 10.4% in the fiscal Q3. AMAT is considered an bellwether & its results are seen as an indicator for the overall chip industry. The company has also gained from growing demand for displays using organic light-emitting diode (OLED) technology, where its products help manufacture displays used in televisions, phones & computer screens. Orders in the business surged 153% to $803M. The company expects adjusted EPS of 61-69¢ for Q$ & net sales to rise 15-19% from Q3, implying sales of $3.24-3.36B. Analysts were expecting a EPS of 48¢ on revenue of $2.87B. Net sales rose 13.3% to $2.82B in Q3. The company's EPS rose to 46¢ from 27¢ a year earlier. Excluding items, EPS was 50¢. Analysts had expected EPS of 48¢ on revenue of $2.84B. The stock surged 1.90 (7%) to a 15 year high. If you would like to learn more about AMAT, click on this link:
Applied Materials shares jump after guidance tops

expectations
Applied Materials (AMAT)
Little was accomplished in the stock market today. This was a typical quiet Fri in Aug. But the rally in oil is scary. It shot up on hopes & prayers, nothing else. This is a highly volatile commodity & its short term future is unclear. Stock averages remain near record highs, that is also scary.
Dow Jones Industrials