Dow rose 107 (closing near the highs), advancers over decliners 5-2 & NAZ added 13. The MLP index was fractionally higher to the 311s & the REIT index went up 3+ to the 362s. Junk bond funds were a little higher & Treasuries were purchased even though stocks rallied. Oil declined (see below) & gold prices were little changed.
AMJ (Alerian MLP Index tracking fund)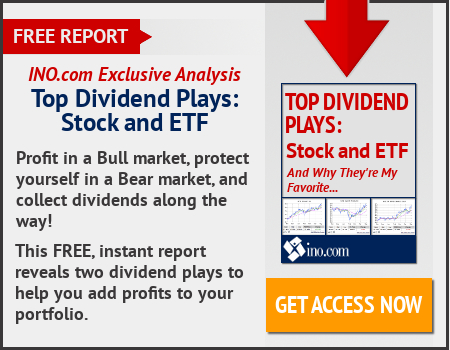 Boeing, a Dow stock, isn't raising prices for the first time in 7 years as it contends with demand cooled by economic uncertainty & a glut of twin-aisle aircraft. The aerospace giant typically adjusts its published charges for commercial aircraft once a year to reflect an internal formula that takes into account increases in the costs of goods, services & labor. BA boosted prices 2.9% last year & 3.1% in 2014.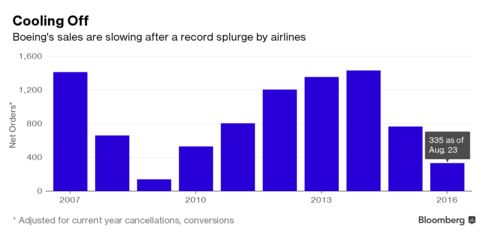 The prices posted in Jul 2015 will continue to serve as a basis for customer discussions. They range from $80.6M for its smallest narrow-body aircraft, the 737-700, to $400M for the 777-9, the first twin-engine plane designed to haul more than 400 travelers. "From time to time, we do not process an update to our pricing catalog. Boeing didn't publish an update in 2001 or 2009," BA said. "Our goal is to set the standard for value and service for our customers." Aerospace list prices don't reflect the heavy discounts that are customary in the industry. Planemakers have seen demand clipped by the Brexit vote, a commodities market crash in Latin America & moderating oil prices, which have encouraged carriers to hold on to older models they might have otherwise retired. BA landed 335 net orders this year as of Aug 23, while rival Airbus logged 323 net sales thru the end of Jul. The stock rose 67¢. If you would like to learn more about BA, click on this link:
club.ino.com/trend/analysis/stock/BA?a_aid=CD3289&a_bid=6ae5b6f7
Boeing (BA)
Apple, another Dow stock, invited journalists to an event in San Francisco on Sep 7 where it is expected to roll out a series of product upgrades. The company is expected to introduce next-generation versions of the iPhone & Apple Watch. The successors to the iPhone 6S & 6S Plus will include advanced photography capabilities & upgraded hardware with a design similar to last year's models. The stock slid back pennies. If you would like to learn more about AAPL, click on this link:
club.ino.com/trend/analysis/stock/AAPL?a_aid=CD3289&a_bid=6ae5b6f7
Oil futures fell as doubts that major oil producers will reach a pact next month to stabilize production prompted prices to settle lower for the first time in 3 sessions. Oct WTI crude fell 66¢ (1.4%), to settle at $46.98 a barrel.
The bears stayed home today which let the bulls control the market. Nothing special happened but the few bulls out there were able to take stocks higher. Barring outside events, this should be a very quite week for the stock market until Fri when the Aug jobs report is released.
Dow Jones Industrials