Dow dropped 62, decliners over advancers more than 2-1 & NAZ lost 7. The MLP index gave back 3+ to the 312s & the REIT index was little changed at 360. Junk bond funds fluctuated & Treasuries went up in price. Oil pulled back (see below) & gold traded lower.
Dow Jones Industrials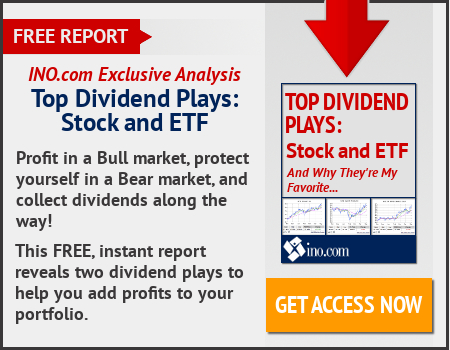 Federal Reserve Vice Chair Stanley Fischer signaled that a 2016 rate hike is still under consideration, saying the US economy is already close to meeting the central bank's goals & that growth will gain steam. "We are close to our targets," Fischer said. "Looking ahead, I expect GDP growth to pick up in coming quarters, as investment recovers from a surprisingly weak patch and the drag from past dollar appreciation diminishes," he added. Fischer's remarks come less than a week before Janet Yellen speaks Aug 26 at an annual symposium in Jackson Hole, Wyoming. The central bank boosted borrowing costs in Dec & has left the benchmark lending rate unchanged at its 5 meetings. Fischer said the behavior of employment has been "remarkably resilient" even as the economy has passed through several shocks, while GDP growth has been "mediocre at best." While the economy has done "less well" in moving toward the Fed's 2 percent inflation target, Fischer said the central bank's preferred price benchmark, minus food & energy costs, at 1.6% was "within hailing distance of 2 percent."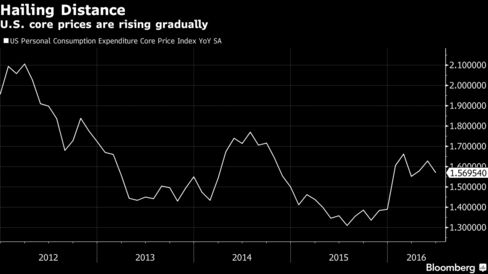 Fed officials at their most recent policy meeting in July debated progress on inflation, with most continuing to forecast it would rise to their 2% target over the medium term versus a minority group which saw downside risks to prices. Fischer spent much of his speech discussing the slowdown in worker output per hour, or productivity, noting that it increased 1.25% per year on average in 2006-2015, compared with 2.5% in 1949-2005. "A 1.25 percentage point slowdown in productivity growth is a massive change, one that, if it were to persist, would have wide-ranging consequences for employment, wage growth, and economic policy more broadly," he said. Fischer added that monetary policy isn't equipped to boost productivity growth. He said the "key" to boosting output per hour "is more likely to be found in effective fiscal & regulatory policies," citing improved public infrastructure, better education & incentives for private investment.
Oil fell after the longest run of gains in 4 years as Iraq sought to increase exports amid a global oversupply & Nigerian militants called an end to hostilities. Futures dropped 3% after climbing 16% the previous 7 sessions. Iraq will boost crude shipments about 5% in the next few days following an agreement to resume exports from three oil fields in Kirkuk. The Niger Delta Avengers declared an end to attacks on oil infrastructure & will conduct talks with the gov.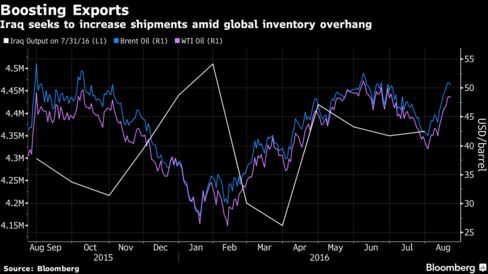 Oil had entered a bull market on Thurs, having climbed more than 20% since dipping below $40 a barrel earlier in the month. Speculation that informal OPEC talks next month may lead to action to stabilize the market had pushed prices higher, yet some oil-producing nations may be reluctant to cap output as crude's 2-year slump continues to erode revenue. Iraq will increase exports 150K barrels a day as shipments resume from the Baba Gorgor, Jambour & Khabbaz fields, Fouad Hussein, a member of the oil & energy committee of the Kirkuk provincial council, said. The nation is the 2nd-biggest OPEC producer, pumping 4.36M barrels a day last month.
China stocks closed lower as some investors took profits on infrastructure & transportation shares, leaving the blue-chip CSI 300 index with its worst loss in 3 weeks. The CSI300 index, which tracks the largest listed companies trading in Shanghai & Shenzhen, fell 0.8% to 3336, its biggest percentage fall since Aug 1 & the Shanghai Composite Index closed down 0.7% at 3084. Analysts expect further capital inflows to boost sentiment over the long run. Infrastructure & transportation sectors were among the top losers, with sub-indexes, falling 1.3% & 0.9%, respectively. The 2 sectors rose last week as state media reported that investment by Chinese firms into "One Belt, One Road" countries along the new Silk Road trade route has already reached $51.1B.
China Shares Have Biggest Fall in 3 Weeks
The markets are extremely overbought, selling has to be anticipated in the 2 weeks prior to Labor Day. Trading is light & price movements are rarely significant. Most importantly, the popular averages remain essentially at their record highs.
Dow Jones Industrials