Dow crawled up 23, advancers over decliners better than 2-1 & NAZ added 10. The MLP index gained 2+ to the 318s & the REIT index lost 1+ to the 362s. Junk bond funds were flattish & Treasuries rose in price. Oil shot up to the 48s (more on its rally below) & gold went over 1350.
AMJ (Alerian MLP Index tracking fund)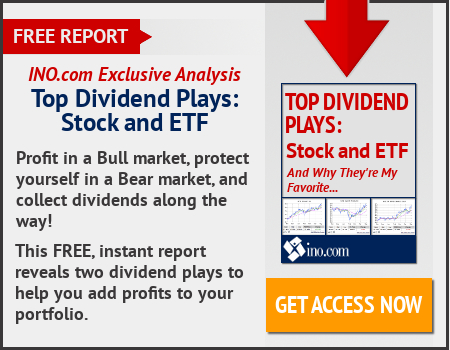 Former Federal Reserve Chairman Alan Greenspan forecast that interest rates will begin rising soon, perhaps rapidly. "I cannot perceive that we can maintain these levels of interest rates for very much longer," he said. "They have to start to move up and when they do they could move up and surprise us with the degree of rapidity which may occur," Greenspan added. Greenspan repeated his previously-voiced concern that the US economy was headed toward a period of stagflation -- stagnant growth coupled with elevated inflation. The very early stages are becoming evident," with unit labor costs beginning to rise and money supply growth starting to accelerate, he said. The former Fed chief was pessimistic about the chances of the euro zone surviving in its current form. "It will break down, as indeed it is showing signs of in many different areas," he added. He called the 19-nation currency region "unworkable" because it tries to meld the different cultures & attitudes towards inflation of southern Europe with the north. While a number of inflation-abhorrent countries such as Germany & Austria could form a currency zone on their own, Greenspan said it wasn't clear what they'd gain economically from doing that.
Oil prices rose for a 6th straight day as the world's biggest producers prepared to discuss a possible freeze in production levels. Oil benchmarks have risen more than 20% from a low in early Aug on news OPEC & other key exporters will probably revive talks on freezing output levels when they meet in Algeria next month. The rapid rise puts the oil market, technically, in a bull market. The rally has also been driven by short covering by speculators including hedge funds & other money managers, who had amassed record short positions. Many OPEC members have been hurt badly by a collapse in oil prices over the last 2 years. While some Gulf oil exporters have very low output costs, other producers such as Iran & Venezuela need oil prices above $100 to balance their budgets. But freezing production at current levels might not help bolster prices, particularly since Saudi Arabia signaled that it could boost crude oil supplies in Aug to a new record, even as it prepares to discuss output levels with other producers.
Oil up 2%, Brent Over $50 on OPEC Freeze Talk
Strong recent US jobs growth & a long-awaited return of middle-wage employment are 2 positive signs for the labor market, an influential Federal Reserve policymaker said, reinforcing his positive message on the broader economy. NY Fed pres William Dudley said the last 2 months of job growth "helped allay concerns that arose earlier this year that job growth was beginning to stall. Indeed, these reports reinforce my view that labor market conditions continue to improve," he said. Turning to fresh NY Fed research on the "hollowing out" of the labor market, in which positions like teachers & mechanics have faded in recent years & contributed to wage inequality, Dudley said "the tide has begun to turn." "For the first time in quite a while, gains in middle-wage jobs actually outnumber gains in higher- and lower-wage jobs nationwide," he said, a permanent voter on US interest rate policy & a close ally of Fed Chair Janet Yellen. "I believe this is an important development in the economy, because, if it were to continue, it would create more opportunities for workers and their families who have been struggling up to now." The policymaker said earlier this week the Fed could possibly raise rates in Sep.
Caterpillar, a Dow stock, slumped, after the industrial machine & equipment maker reported the declines in retail sales of machines in the last month accelerated from the previous month. Total retail sales of machines for the 3-month rolling period ending Jul fell 19%, after declining 12% for the period ending Jun. Sales of machines in resources industries declined 42%, after falling 30% in Jun, while the pace of declines of construction industries sales increased to 10% from 6%. In North American, total retail sales of machines dropped 20% after falling 12% the month before. Meanwhile, total energy & transportation retail sales declined 24%, after falling 26% in Jun. The stock dropped 1.03. If you would like to learn more about CAT, click on this link:
club.ino.com/trend/analysis/stock/CAT?a_aid=CD3289&a_bid=6ae5b6f7
Caterpillar (CAT)
Higher oil prices can be bullish for stocks. Not today. The dark cloud of higher interest rates is hanging over the stock market & the bulls have become addicted to low interest rates. Every threat about increasing interest rates spooks them. However the popular averages are essentially at record highs & triple the lows made 8 years ago. On the other hand, gold is at 2 week highs & near its 2 year high (negative bets on the stock market).
Dow Jones Industrials