Dow climbed 105, advancers over decliners 2-1 & NAZ & added 23. The MLP index was fractionally lower in the 313s & the REIT index was down a fraction in the 356s. Junk bond funds slid lower & Treasuries were about even. Oil went up to the 48s & gold was pennies lower.
AMJ (Alerian MLP Index tracking fund)
Light Sweet Crude Oil Futures,N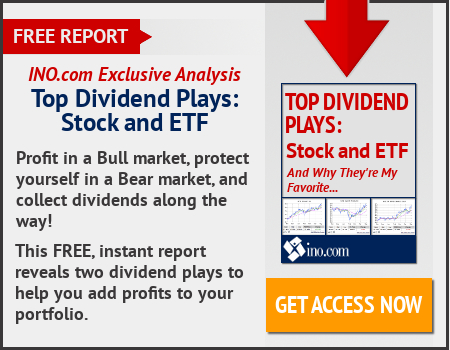 Federal Reserve Chair Janet Yellen's defense of the central bank as non-partisan came under attack, as a Rep congressman cornered her on whether a key policy maker would have a conflict of interest in discussing a post in the next pres's administration. Fed Governor Lael Brainard has donated to Clinton's campaign & is widely viewed as a potential Clinton pick for Treasury secretary. Yellen hesitated & then demurred when Rep Scott Garrett (NJ) asked whether Brainard would have a conflict of interest if she were indeed in talks with Hillary Clinton's campaign about a position. "I would have to consult my counsel, I'm not aware that that's a conflict," Yellen said in testimony to the House Financial Services Committee, while rejecting Garrett's suggestion that the central bank has a political bias. A Fed spokeswoman later said that Brainard hasn't been in conversations with either political campaign. The heated exchange followed Donald Trump's comment, heard by tens of millions of Americans debate, that the Fed is keeping rates low to make Obama look good. Merited or not, the persistent questioning of Fed objectivity, & Yellen's inability to deflect that skepticism, could provide more of an opening for congressional efforts to reshape the Fed's governance or how it sets monetary policy.
Consumer confidence rose in Sep for the first time in 4 months as Americans grew more upbeat about the prospects for incomes & persistent low inflation. The Univ of Michigan said that its final index of sentiment rose to 91.2 from 89.8 in Aug. The projection called for 90, little changed from the 89.8 preliminary Sep reading. Relatively subdued gasoline & grocery costs & moderate wage increases are keeping Americans optimistic that their incomes will stretch further. At the same time, consumers' assessments of current economic conditions were the weakest in almost a year, which may keep spending moderate after an Aug slowdown. "Low inflation continues to be a source of strength that has offset meager, although improved, income increases and boosted real income expectations," Richard Curtin, director of the consumer survey, said. "The slightly improved outlook for the economy came despite unchanged jobs prospects and the expectation of rising interest rates." The figure compares with an average consumer sentiment reading of 92.9 in 2015 and 91.5 in the first 8 months of this year. The gauge of expectations six months from now increased to 82.7, the highest since May, from 78.7 in Aug. Respondents said they anticipated income gains of 1.7% in the year ahead, the biggest since Feb, after 1.2% in Aug. The current conditions index, which measures Americans' perceptions of their personal finances, declined this month to 104.2, the lowest since Oct, from 107.
The Institute for Supply Management gauge of factory activity in the Midwest region rose to 54.2 in Sep from 51.5 the month prior. The forecast was for a small rise to a reading of 52.0. Readings above 50 point to expansion, while those below indicate contraction
Midwest Manufacturing Expanded in September
The nervous stock market sees Deutsche Bank go up 82¢ & that is bringing out buyers. Oil is back in the 48s helps. These are fluid situations & Dow remains in its sideways trading zone where it has been for several months. That's called meandering. The stock market needs direction & Q3 earnings will begin in a week.
Dow Jones Industrials