Dow gained 44, advancers over decliners 3-2 & NAZ added 31. The MLP index went up 3 to the 302s & the REIT index rose 1+ to the 346s. Junk bond funds inched higher & Treasuries climbed after recent selling. Oil dropped again (see below) & gold was up a little.
AMJ (Alerian MLP Index tracking fund)
Light Sweet Crude Oil Futures,O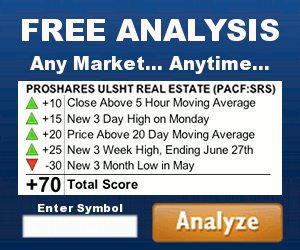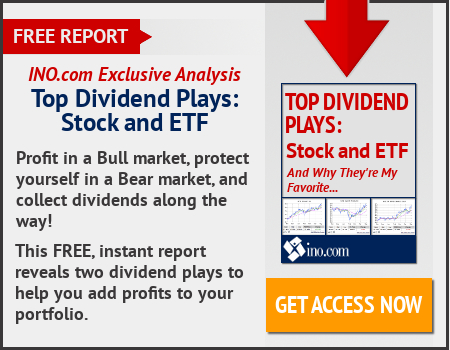 Saudi Arabia has retaken the position of the world's top oil producer from the US, according to the International Energy Agency. "Saudi Arabia's elevated oil production has allowed it to overtake the U.S. and become the world's largest oil producer," the IEA said in its monthly report. While Saudi Arabia added 400K barrels a day of output from low-cost fields since May, about 460K barrels a day of "high-cost" production was shut down in the US. America has been the world's largest producer of crude & other liquid hydrocarbons since Apr 2014 following the shale oil boom. US output in Aug stood at 12.2M barrels a day, including natural gas liquids, according to the IEA. That compared with Saudi Arabian production of 12.58M barrels a day the same month. The drop in US production came as the number of rigs drilling for oil & gas fell to a record low of 404 in May. That number has since recovered to 508. Saudi Arabian crude supply climbed to 10.65M barrels a day in Jul, before easing to 10.6M in Aug. Production has averaged 10.36M barrels a day in the first 8 months of this year, almost 200K barrels a day higher than the year-earlier period. The drop in US output was mostly driven by a decline in shale oil production, which saw investments slump by 66% since 2014.
US import prices fell for the first time in 6 months in Aug on declining petroleum & food costs, pointing to a tame inflation environment that could encourage the Federal Reserve to keep interest rates steady next week. The Labor Dept said import prices decreased 0.2% in Aug after an unrevised 0.1% gain in Jul. Last month's drop was the first since Feb. The forecast was for import prices to slip 0.1% in Aug. In the 12 months thru Aug, import prices fell 2.2%, the smallest decrease since Oct 2014, after declining 3.7% in Jul. Import prices have been constrained by a strong $ & cheap oil. That, together with sluggish wage growth have left inflation persistently running below the Fed's 2% target. The weak inflation reading added to a slowdown in job growth & soft manufacturing & services sectors surveys in reducing the likelihood of an interest rate hike at the Fed's Sep meeting. Fed Governor Lael Brainard said she wanted to see stronger consumer spending data & signs of rising inflation before raising interest rates. The report also showed export prices fell 0.8% in Aug, the biggest drop since Jan & followed a 0.2% increase the prior month. Export prices were down 2.4% from a year ago.
Import Prices Post First Decline in Six Months
Ford expects its pretax profit to fall next year, but to improve in 2018 as it invests in emerging businesses. The company is projecting adjusted pretax profit of $10.2B this year, lower than the record $10.8B it booked last year. It had initially forecast a profit equal to or better than last year, but pulled back last week after announcing a $640M recall of 2.4M vehicles. Ford says profit from its core automotive business will improve every year between now & 2018. But it is aggressively investing in emerging opportunities, including the electrification of its vehicle fleet & the development of autonomous cars. The stock fell 22¢. If you would like to learn more about Ford, click on this link:
club.ino.com/trend/analysis/stock/F?a_aid=CD3289&a_bid=6ae5b6f7
Ford (F)
Stocks stabilized today after a lot of selling (shown below in its chart). But the 18K floor held, something the traders like to see. Oil is no longer a driver of higher prices. The stock market may continue to churn ahead of the big Fed meeting. Traders are very nervous about a rate hike & that decision is one week away.
Dow Jones Industrials