Dow climbed 133 (closing near the highs), advancers over decliners 4-3 & NAZ added 48. The MLP index fell 2+ to the 309s & the REIT index was off 3+ to the 359s. Junk bond funds were higher along with stocks & Treasuries advanced. Oil sank to the 44s & gold dropped 13 to 1330.
AMJ (Alerian MLP Index tracking fund)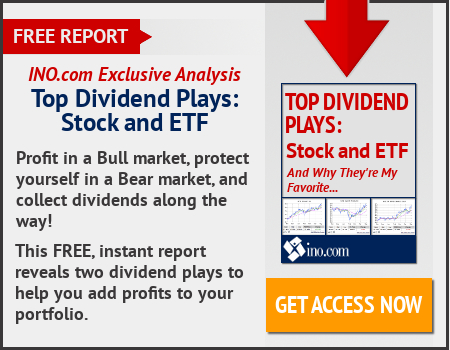 Light Sweet Crude Oil Futures,N
Fed Vice Chair Stanley Fischer said low interest rates have helped deliver US labor market gains that are feeding thru to higher wages. "With unemployment now below 5 percent we're beginning to see the fruits of a higher-pressure labor market," Fischer said. "So, we've been getting there, and again, it's pressure keeping, keeping interest rates low, that helps cause this to happen." Fischer said the move in wage inflation from about 2% last year to about 2.5% this year provides evidence the connection between unemployment & inflation, which looked less convincing over the past decade, still exists. "We think that 3 percent is a rate that's consistent with a reasonable rate of inflation," he said. Confidence that gains in employment will bring inflation back toward the Fed's 2% target will be central to policy makers' debate over when to raise interest rates next. Fed officials are divided over the question. Most members have indicated that they expect to raise interest rates before the end of the year if the economy continues to improve modestly. Investors see a roughly 50% chance of a move at the Dec meeting.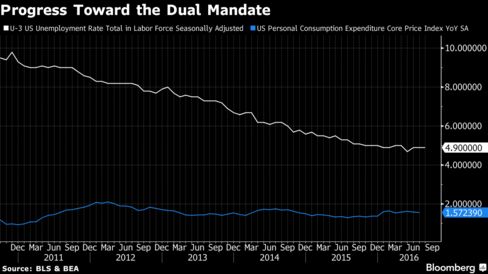 Fischer said he wasn't comfortable, on an "abstract" level, with the use of zero or near-zero interest rates. "I don't like it, but I don't want to raise the interest rate too much," he added. "There's also a problem in going to a zero interest rate in the sense that it says capital isn't very productive," He said. "We'd be better off if there is a price for using money, for not investing in terms of monetary returns."
Fed's Fischer: Wages Beginning to Respond to Labor Market
Cisco, a Dow stock, plans to spend as much as $4B in Mexico over the next couple of years, upgrading its factories & increasing production thru contract manufacturers. The biggest maker of equipment that runs the internet will announce the plans shortly. The spending figure, which may not be publicly disclosed with the announcement, includes contracts with manufacturers, as opposed to money spent directly on factories & includes spending that had already been planned. Routing is the company's 2nd-largest revenue source. The timing could be delicate for CSCO, 6 weeks after the company announced job cuts & a day after the presidential debate. The stock rose 41¢. If you would like to learn more about CSCO, click on this link:
club.ino.com/trend/analysis/stock/CSCO?a_aid=CD3289&a_bid=6ae5b6f7
Cisco (CSCO)
Stiff competition from rival brands make some investors wary about Nike's (another Dow stock) short-term outlook, even as its overall business remains strong. NKE, which is aiming to hit $50B in revenue by the year 2020, has struggled across several divisions. The company shuttered its golf equipment business this summer due to sagging revenue. Sales of its expensive performance basketball sneakers, endorsed by the likes of NBA stars LeBron James & Kevin Durant, have disappointed as consumer tastes shift toward different fashion styles. While most fans remain confident that the company is on track to meet its long-term revenue goals, increased competition from other brands & foreign headwinds have led others to temper their near-term expectations for the brand. The company's stock has underperformed significantly in 2016. The stock gained 94¢ today. If you would like to learn more about NKE, click on this link:
club.ino.com/trend/analysis/stock/NKE?a_aid=CD3289&a_bid=6ae5b6f7
Nike (NKE)
Markets rose, but without conviction. Breadth was weak, all considered. Dow remains stuck in the sideways trading pattern as does oil, a key driver for stocks this year. The bulls are happy it has not broken thru the 18K floor. Earnings season begins shortly & nervousness is restraining the bulls.
Dow Jones Industrials