Dow lost 166, decliners over advancers more than 2-1 & NAZ was off 48. The MLP index was fractionally lower to the 312s & the REIT index gained a fraction to the 362s. Junk bond funds were sold & Treasuries were higher. Oil advanced (see below) & gold slid a little lower.
AMJ (Alerian MLP Index tracking fund)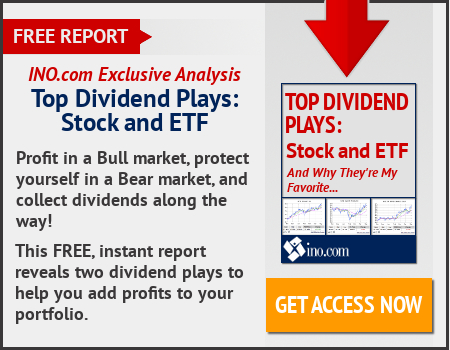 Light Sweet Crude Oil Futures,N
Slower growth in oil supply is helping the crude market to re-balance & prices are set to increase over time, according to the head of the world's biggest producer. As investments in new oil & natural gas capacity have been being canceled or deferred worldwide, supply is rising more slowly, especially production of US shale oil, Saudi Arabian Oil CEO Amin Nasser said. Global demand is "on a steady, if moderate course," he said. "Despite volatility, the market is heading toward re-balance, and prices are likely to strengthen with time," Nasser added. "However, market volatility could remain with us for the near future." Oil-producing nations have been considering limiting output to counter a global glut that has cut crude prices by more than ½ from their 2014 peak. Saudi Arabia & other OPEC members are meeting this week to consider freezing production in an effort to shore up prices. Crude gained 11% in Aug on speculation that OPEC will reach an output deal in Algiers. The discussions are a sign OPEC may be reconsidering a Saudi-led policy adopted in 2014 allowing members to raise output to protect market share from higher-cost producers, including US shale drillers. OPEC's production rose to a record 33.69M barrels a day in Aug, just under a 1/3 of global demand. Saudi Arabia, the group's biggest producer, pumped a record 10.7M barrels a day last month. "While the oil market has recovered from its most severe period, it's still weak," Nasser said. Improvements in energy efficiency have tempered consumption growth, but an expanding world population & rising living standards in developing countries will support long-term demand, he added. Oil's central role as a source of fuel for heavy transportation & feedstock for petrochemicals will remain solid.
Oil advanced as Saudi Arabia's offer to cut output opened the door to a future OPEC deal, though the kingdom doesn't expect an agreement when members meet this week. Futures rose after slumping 4% on Fri. While Saudi Arabia & Iran didn't reach an agreement after 2 days of preparatory talks, the Saudis did offer to pump less crude if Iran caps output. The kingdom proposed to cut its production to Jan levels, Algerian Energy Minister Noureddine Boutarfa said.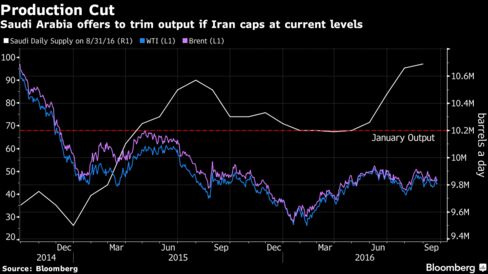 West Texas Intermediate for Nov delivery rose $1.45 to close at $45.93 a barrel & total volume was 11% below the 100-day average. Prices have averaged about $44.80 in Q3.
The Federal Reserve will seek significantly more capital from the largest US banks & give some relief to smaller banks as it considers reforms to its annual 'stress test,' Fed Governor Daniel Tarullo said. The reforms will include a new capital 'buffer' to better protect the financial system from a shock at the nation's largest lenders like JPMorgan Chase JPM - Dow stock), Bank of America (BAC) & Wells Fargo (WFC). "In pulling this package of modifications together, we have consciously shaped them in accordance with the principle that financial regulation should be progressively more stringent for firms of greater importance," Tarullo said. The plan would exempt some regional banks from scrutiny under the annual stress test, limiting the review to a 'quantitative' review of its systems. More details of the capital plan will be offered next year & the proposal will not impact the 2017 stress test. These stocks were each down 2-3%.
This was another dreary day for stocks, this time led by big banks. Dow is hanging in above the 18K support level, but not by much. The presidential debate should not be a big driver, but that's hard to tell in a year when so much of it has been unpredictable. Given all the troubles out there, it is amazing how stocks, led by the Dow, have been able to remain near record levels.
Dow Jones Industrials