Dow fell 3 (more than100 below the AM highs), advancers over decliners more than 2-1 & NAZ lost 9. The MLP index went up 4+ to the 303s & the REIT index added 3+ to 350. Junk bond funds were mixed & Treasuries inched higher. Oil gains were reduced in the PM while gold had a modest rebound (more below).
AMJ (Alerian MLP Index tracking fund)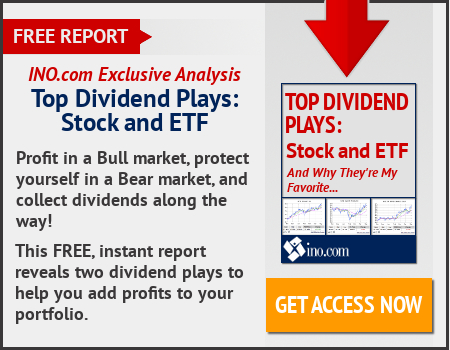 With the Fed's next policy meeting looming this week, hedge funds are exiting from gold. Speculators cut their bets on a bullion rally by the most in more than 3 months. Holdings in global exchange-traded funds backed by the metal are down from a 3-year high in Aug. Aggregate open interest in New York futures is mired in the longest slump since May. Speculation is mounting that Fed officials, in a statement scheduled for release on Sep 21, will signal that higher interest rates are on the way. That's bad news for gold, which thrives as an alternative asset. Thru Fri, the metal had surged 24% YTD as the policy makers declined to raise borrowing costs.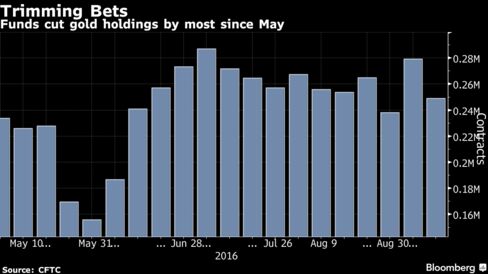 The net-long position in gold futures & options fell 11% to 248K contracts for the latest week, the biggest decline since the week ended May 24, according to Commodity Futures Trading Commission data. A week earlier the holdings were 279K, the highest since Jul 5. Futures fell 1.8% last week to $1310 an ounce traded at $1317 today. Gold surged 25% in Jan-Jun as economic woes in Europe & Asia sparked optimism that the Fed would be slow to raise interest rates amid global uncertainty. Since then, an improving US economy has put the brakes on the metal's momentum.
Intel, a Dow stock,
announced an upward revision to the financial guidance that it provided back in Jul. The company says that it now expects revenue of $15.6B3 in Q3 (give or take $300M), up from a prior forecast of $14.9B (plus or minus $500M), as a result of "replenishment of PC supply chain inventory." In addition to the inventory dynamics, it is "also seeing some signs of improving [PC] demand." The good news expands beyond revenue as well. The company is raising its gross profit margin guidance from 60% to 62%. INTC attributes this improvement mainly to "higher PC unit volume." And finally, the company says that its operating expenses will now come in at "approximately $5.2B", a slight increase from previous guidance of $5.1B. The stock fell 51¢ after the market digested the announcement. If you would like to learn more about INTC, click on this link:
club.ino.com/trend/analysis/stock/INTC?a_aid=CD3289&a_bid=6ae5b6f7
Intel (INTC)
Kohl's plans to hire more than 69K additional workers for the upcoming holiday season to meet demand at more than 1Kstores nationwide. The department store operator said it started hiring in Aug for the holiday season & expects most jobs to be filled by mid-Nov. Several other retailers & businesses have already started ramping up hiring for the key holiday shopping season. The stock rose 73¢. If you would like to learn more about KSS, click on this link:
club.ino.com/trend/analysis/stock/KSS?a_aid=CD3289&a_bid=6ae5b6f7
Kohl's (KSS)
Nerves are on edge ahead of the Fed meeting this week. There is wide agreement that Janet will leave interest rates alone, but the Dec meeting in another matter. Until Janet speaks on Wed, high volatility for stocks will continue.
Dow Jones Industrials