Dow climbed 98, advancers over decliners 5-1 & NAZ advanced 44. The MLP index gained 5+ to the 314s & the REIT index rose 6+ to the 361s. Junk bond funds moved higher & Treasuries also had a good advance. Oil is back in the 46s (see below) & gold went up to 1341.
AMJ (Alerian MLP Index tracking fund)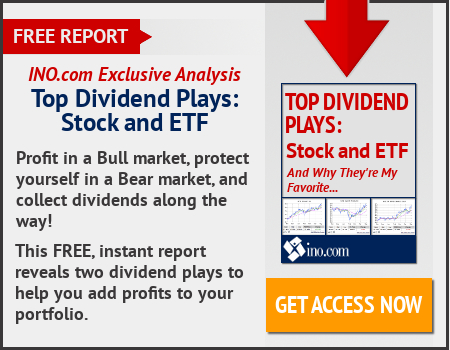 Oil climbed to a 2-week high after rival OPEC members Saudi Arabia & Iran met a week before the organization holds talks in Algeria. Futures rose as much as 2.6%. Officials from Saudi Arabia & Iran, whose rivalry derailed an oil supply accord earlier this year, along with fellow OPEC member Qatar, met in Vienna. Oil extended gains as equities advanced & the $ fell. US crude supplies dropped to the lowest since Feb, trimming stockpiles that remain at the highest seasonal level in at least 3 decades, government data showed.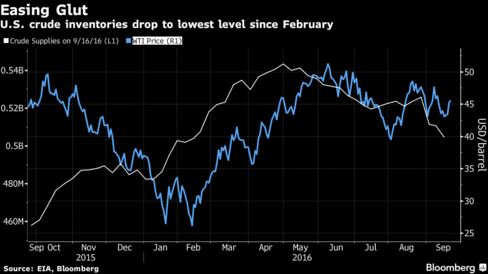 Spending on things like candy, decorations & costumes for Halloween is expected to reach $8.4B this year, according to the National Retail Federation, the highest in the organization's survey history. Americans are expected to spend an average of $82.93, up from $74.34 last year. Shoppers plan to spend $3.1B on costumes, $2.5B on candy, $2.4B on decorations & $390M on greeting cards. Nearly ½ of consumers (47%) said they'll go to discount stores for Halloween goods, while 36% said they'd go to a Halloween specialty store, 26% will go to supermarkets, 23% will shop in department stores & 22% said they'll shop online. The survey polled 6791 shoppers between Sep 6-13.
Boeing, a Dow stock, is still studying whether to build a larger version of its best-selling 737 aircraft to counter runaway sales by rival Airbus of a large version of its competing plane. The company has not made a decision yet to build the larger jet, dubbed the 737 MAX 10, said Michael Teal, VP & chief project engineer of the 737 MAX program. The stock went up 1.31. If you would like to learn more about BA, click on this link:
club.ino.com/trend/analysis/stock/BA?a_aid=CD3289&a_bid=6ae5b6f7
Boeing (BA)
Dow is up 200 since Janet said she would leave interest rates alone. Now it's closing in on setting a new record although today it slid lower after reaching its highs early in the session. Sounds good, but Treasuries & gold are also up on bets that stock traders got it wrong. Q3 earnings are around the corner & they may not be good enough to get Dow to new record highs.
Dow Jones Industrials