Dow dropped 88, decliners over advancers almost 2-1 & NAZ was off 5. The MLP index went up 1+ to the 299s (stuck in in sideways trend for months) & the REIT index was off fractionally to the 347s. Junk bond funds were little changed & Treasuries inched higher following recent selling. Oil (see below) fell & gold was sold again.
AMJ (Alerian MLP Index tracking fund)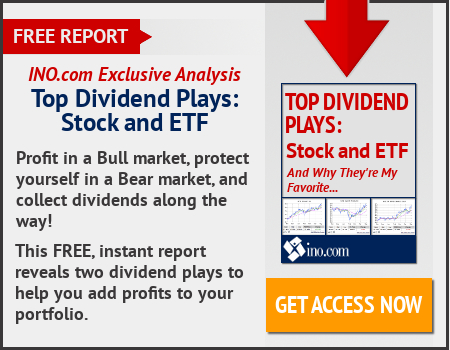 Light Sweet Crude Oil Futures,O
Oil fell to a one-month low in New York on speculation that the resumption of shipments from Libya & Nigeria may add to the global surplus. Libya & Nigeria, whose supplies have been reduced by domestic conflicts, are preparing to boost exports within weeks. A tanker that's supposed to collect crude from a key Libyan terminal for the first time in almost 2 years should load tomorrow. The oil surplus will last longer than previously thought, the International Energy Agency said.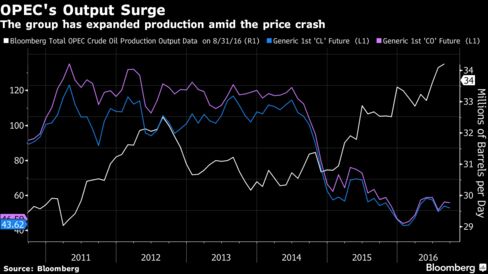 Oil has fluctuated since rallying in Aug amid speculation OPEC & Russia would agree on measures to stabilize the market at a meeting in Algiers later this month. All 14 members will attend the Sep 27 meeting. Oil explorers continued adding drilling rigs in the US in a sign of optimism that the market will move toward higher prices in the coming year despite the extended supply glut. Producers haven't pulled back activity since the end of Jun. West Texas Intermediate for Oct fell 98¢ (2.2%) to $42.93 a barrel after reaching $42.74, the lowest since Aug 11. Prices are down 6.4% this week & total volume was 6.7% above the 100-day average. Oil's decline accelerated as the $ climbed to the strongest level since Jul & higher-than-forecast US consumer-price data boosted the outlook for the economy. Libya's state oil company on Wed lifted curbs on crude sales from the ports of Ras Lanuf, Es Sider & Zueitina, potentially unlocking 300K barrels a day of supply. In Nigeria, shipments are expected to be resumed. World oil stockpiles will continue to accumulate in 2017, a 4th consecutive year of oversupply, according to the IEA. Gasoline rose for a2nd day after the restart of a pipeline carrying fuel to New York Harbor was delayed.
Household wealth in the US accelerated in Q2, boosted by higher financial assets & rising real-estate values, data from the Federal Reserve. Net worth for households & non-profit groups rose $1.08T (1.2%) to $89T in Q2 from the previous 3 months. Value of financial assets, including stocks & pension fund holdings, increased by $715B. Household real-estate assets in net worth climbed by $417B & owner's equity as a share of total real-estate holdings increased to 57.1% from 56.6%. A 1.9% gain in the S&P 500 in Q2, along with household wealth generated from rising house prices, signal Americans' financial positions continue to strengthen in the 8th year of the expansion. A re-acceleration in wages would provide a further boost to balance sheets, giving consumers even greater wherewithal to continue spending. Household debt increased at a 4.4% annual rate last qtr, the most in 2 years. Mortgage borrowing rose at a 2.5% pace; other forms of consumer credit, including auto & student loans, climbed at a 6.4% rate, the most since Q3-2015. Total non-financial debt rose at a 4.4% annual pace. Federal gov obligations increased 5%, state & local gov debt advanced at a 2.2% pace & business borrowing rose 4.1%,
United Technologies, a Dow stock, CEO said the company plans to deliver 150 Pratt & Whitney engines this year, down from its earlier target of 200. Greg Hayes said aluminum-titanium fan blades are among about 5 engine parts causing the "pain" of slow deliveries. But the company is continuing to build engines since the fan blades go on at the end of assembly. The stock fell 2.61. If you would like to learn more about UTX, click on this link:
club.ino.com/trend/analysis/stock/UTX?a_aid=CD3289&a_bid=6ae5b6f7
United Technologies (UTX)
Macro economic news continues to be unimpressive, but that doesn't interest traders. Banks with lots of problem are getting their attention. Wells Fargo (WFC), down 72¢ to 45.43 today, is under fire & execs will be called before Congress next week. That casts a dark cloud over all banking stocks. Dow remains in its sideways trading pattern, a little above 18K while it waits for Janet's announcement next week.
Dow Jones Industrials