Dow gave back 49, decliners over advancers 3-2 & NAZ fell 17. The MLP index was up a fraction to the 315s & the REIT index fell a fraction to 361. Junk bond funds were mixed & Treasuries fluctuated. Oil & gold were each a little lower.
Dow Jones Industrials
100 oz Gold Futures - ICUS - De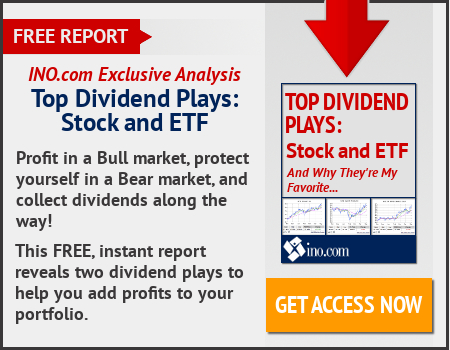 Russia plans to join discussions on limiting oil production only after OPEC members reach an agreement between themselves, meaning talks aimed at stabilizing the market could extend beyond Algiers next week. The Russian delegation, set to include Energy Minister Alexander Novak, will participate in the International Energy Forum in the Algerian capital & hold bilateral meetings with other producers, but may leave before members of OPEC hold informal talks on Sep 28. The decision by OPEC to hold informal talks in Algiers has fanned speculation that the group might be about to deviate from a 2-year-old policy of pumping without limits & instead move to curb output to boost prices. A previous attempt to agree on an output cap, which included Russia, collapsed in Doha in Apr when Saudi Arabia walked away because Iran refused to participate. The delegation from Moscow may leave the Algerian venue before Sep 28 & wait for an invitation to continue talks. It is expected that they would join comprehensive output-freeze discussions only after OPEC members decide on the issue at their own meeting. There has been a flurry of meetings from Vienna and Paris to Moscow as oil producers attempt to reach a consensus. While the former OPEC pres, Chakib Khelil, who steered the group the last time it cut supply, said he's confident there will be an accord, although most analysts are predicting there won't be a deal. A failure to agree curbs on output could mean the global surplus will continue swelling thru 2017.
Federal Reserve Bank of Boston pres Eric Rosengren said the central bank's failure to get back to a strategy of gradual rate increases may threaten the ongoing economic recovery. "I am arguing for modest, gradual tightening now, out of concern that not doing so today will put the recovery's duration and sustainability at greater risk," he said. He was explaining his dissent from his colleagues' decision Wed to keep interest rates on hold for a 6th straight meeting. Rosengren, who long favored keeping rates ultra-low in order to boost employment, said failing to tighten policy could generate "the sorts of significant imbalances that historically have led to a recession." Rosengren was the most notable among 3 voters on the FOMC who called for a rate increase. The rest of the 10 voters elected to keep rates unchanged "to wait for further evidence of continued progress" in the economy. Rosengren has swung in favor of rate increases in recent months as unemployment declined to 4.9%, at or very close to most estimates of its lowest sustainable level. "By 2019, I expect the unemployment rate to have declined below 4.5 percent," Rosengren said. "While I have a long track record of advocating for policy that supports robust labor market conditions, that is below the rate that I believe is sustainable in the long run."
China stocks slipped in quiet trading, led down by property shares hit by profit-taking after their significant gains the previous day. The blue-chip CSI300 index fell 0.5%, to 3275, while the Shanghai Composite Index lost 0.3% to 3033. For the week, CSI300 was up 1.1%, while SSEC rose 1%. Market sentiment was checked by a sharp pull-back in property shares following the previous session's surge. Analysts said today's low volume reflected the coming of a long holiday break for China's National Day. The market will be shut until Mon, Oct 10.
Stocks are digesting gains after the Yellen rally. Longer term investors may be looking at the Dec meeting when there is a significant chance there will (finally) be a rate hike. Oil is sloshing around in the mid 40s, awaiting developments from the big production meeting in Algiers. Some stock traders have already left to begin their weekend holiday.
Dow Jones Industrials