Dow sank 205, decliners over advancers almost 6-1 & NAZ retreated 50. The MLP index lost 6+ to the 303s & the REIT index gave up 6 to the 348s. Junk bond funds were weak & Treasuries were little changed. Oil fell (see below) & gold was flattish.
AMJ (Alerian MLP Index tracking fund)
Light Sweet Crude Oil Futures,N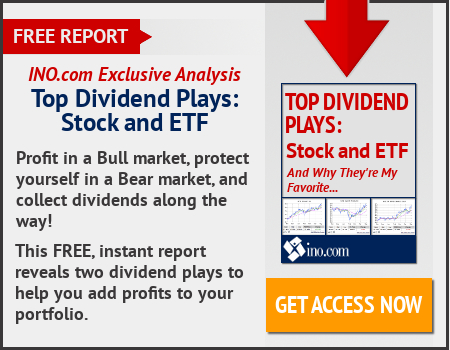 The surplus in global oil markets will last for longer than previously thought, persisting into late 2017 as demand growth slumps & supply proves resilient, the International Energy Agency said. World oil stockpiles will continue to accumulate through 2017, a 4th consecutive year of oversupply. Consumption growth sagged to a 2-year low in Q3 as demand faltered in China & India, while record output from OPEC's Gulf members is compounding the glut. Just last month the agency predicted the market would return to equilibrium this year.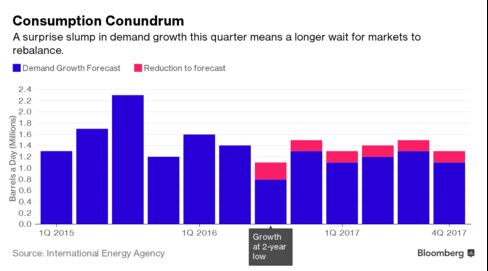 "Supply will continue to outpace demand at least through the first half of next year," the Paris-based adviser said. "As for the market's return to balance -- it looks like we may have to wait a while longer." Oil extended losses after the report was published, with West Texas Intermediate crude falling as much as $1.25 (2.7%), to $45.04 a barrel.
IEA Says Oil Glut to Last Well Into Next Year
China's economy strengthened after the hiccup in Jul as factory output, investment & retail sales exceeded estimates, amid a boost from property that's added to concern that price gains may prove unsustainable. Industrial production rose 6.3% from a year earlier Aug, compared with an estimate of 6.2%. Retail sales climbed 10.6% last month, from 10.2% on Jul. Fixed-asset investment increased 8.1% in first 8 months.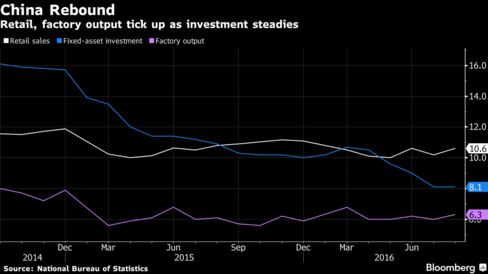 The reports add to other recent data that have helped shore up confidence in the economy, including better-than-expected trade & the official factory gauge unexpectedly rising to the highest level in almost 2 years. One challenge is that the property market, which has underpinned the recovery, may face headwinds as the gov signals that real estate price increases may be unsustainably high.
Small-business owners' confidence about their economic situation unexpectedly declined in Aug as expectations that the economy will improve weighed on sentiment. The National Federation of Independent Business's (NFIB) small-business optimism index fell to 94.4 last month from 94.6 in Jul (best level of the year). Economists expected the gauge to increase to 94.7. The NFIB survey, based on 730 respondents in Aug, is a monthly snapshot of America's small-business sector, which is home to most American jobs & accounts for roughly ½ of economic output. Many look to the report for clues for hiring & wage trends in the broader economy & for a read on domestic demand. The small-business report comes after a jobs report earlier this month that showed employers added 151K jobs in Aug, neither strong enough nor weak enough to settle the Fed's long-running dilemma about whether the economy can easily withstand another interest-rate increase. 5 of the 10 components posted a gain, 4 declined & one was unchanged. The overall decrease was hurt by falling expectations that the economy would improve as well as plans to increase employment. Expectations for higher retail sales & earnings trends also fell. Meanwhile, 5 other subindices increased. The gauges measuring current inventories, plans to increase inventories, capital outlays, current job openings & whether now is a good time to expand increased from the prior month. Expected credit conditions was flat.
Stocks are having another bad day as the Dow is at its 2 month low. Economic news has provided little to cheer about & that is starting to sink in with traders. The negative forecast on oil makes matters worse, sending signals that next will be another drab year for global economic growth (following this year's lackluster results). Holding the Dow above the 18K support level looks to be critical for the bulls. It's only 120- above that level presently.
Dow Jones Industrials