Dow advanced 55, advancers over decliners 3-2 & NAZ gained 11. The MLP index was fractionally lower in the 303s & the REIT index added 1 to the 351s. Junk bond funds were higher & Treasuries climbed higher after recent weakness. Oil & gold slid lower.
AMJ (Alerian MLP Index tracking fund)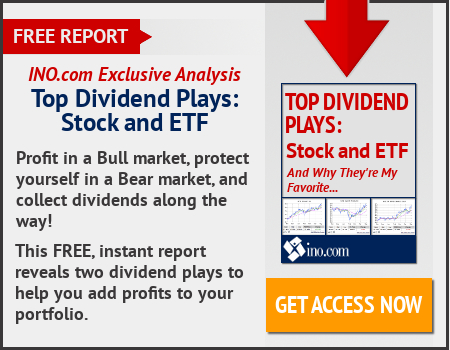 New US home construction fell more than projected in Aug as a plunge in the South, the biggest region for building, more than offset gains in the rest of the country. Residential starts declined 5.8% to a 1.14M annualized rate, from the prior month's revised 1.21M pace, according to the Commerce Dept. The estimate called for a drop to 1.19M. Permits, a proxy for future construction, unexpectedly slipped on fewer applications for apartment projects. The figures represent a pause after a spell of strong gains, & permits show that single-family home construction in the South may bounce back. A solid job market &mortgage rates near historically low levels continue to support housing, with a measure of homebuilder sentiment rising to an 11-month high. The decline of 14.8% in housing starts in the South, to a 543K annual pace, was the steepest since Oct.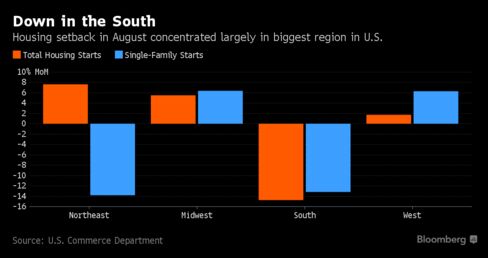 Construction of single-family homes in the South may rebound in coming months, as applications to build such dwellings rose 3.6% to a 404K annualized pace, the strongest since 2007. Housing starts in Aug were up 0.9% from a year earlier. Permits decreased 0.4% to a 1.14M annualized rate. They were projected to rise to a 1.17M rate. Construction of single-family houses fell 6% to a 722K rate from 768K the previous month. Work on multifamily homes, such as townhouses and apartment buildings, dropped 5.4% to an annual rate of 420K.
Libya boosted crude production more than 70% since Aug as some oil fields resumed output & export terminals in the OPEC country reopened for their first overseas loadings in 2 years. Its crude output rose to 450K barrels a day after work resumed at some oil fields, Ibrahim Al-Awami, head of oil measurement department at state-run National Oil (NOC), said. Armed conflicts & political disputes have hobbled the country's production, which slid to 260K barrels a day last month. Libya is seeking to ramp up crude exports after fighting among rival militias crushed oil production following the 2011 ouster of former dictator Moammar Al Qaddafi. Earlier this month, the NOC ended measures that had curbed exports from the nation's main oil ports of Es Sider, Zueitina & Ras Lanuf amid the country's struggle to form a unified national gov. If it succeeds in shipping the Seadelta cargo, Libya will be selling into an oversupplied market in which crude is trading at about half its 2014 levels. The country holds Africa's largest oil reserves & pumped 1.6M barrels of crude a day before Qaddafi's ouster. Libya's Arabian Gulf Oil boosted output to 215K barrels a day from 145K barrels a day after the removal of force majeure on exports from Zueitina. Force majeure is a legal status protecting a party from liability if it can't fulfill a contract for reasons beyond its control.
Macy's said it would hire about 83K temporary workers for the holiday qtr, the 3rd major retailer to keep seasonal hiring largely unchanged from last year. Macy's had hired 85K temporary workers for last year's holiday shopping season, down from 86K in 2014. The company has been struggling with sliding sales, hurt by unseasonable weather, lower tourist spending & stiff competition from online retailers & off-price rivals. Last year it said it would shut 35-40 stores in early 2016. Last month, the company announced plans to shutter 100 more stores. Macy's operates about 880 stores. The stock was up pennies. If you would like to learn more about Mcay's, click on this link:
club.ino.com/trend/analysis/stock/M?a_aid=CD3289&a_bid=6ae5b6f7
Macy's (M)
The stock market is meandering without any significant news to stir up buyers or sellers. Retailers are not expecting a favorable holiday season, although hiring plans largely affect those operating stores. Oil supplies will rise if Libya can get organized after years of civil war. But traders are mainly waiting to hear what Janet has to say tomorrow.
Dow Jones Industrials