Dow gained 81, advancers over decliners almost 4-1 & NAZ added 29. The MLP index rose 3+ to the 305s (still stuck in its sideways trading zone for months) & the REIT index was fractionally lower to the 349s. Junk bond funds crawled higher & Treasuries were a tad lower. Oil went up (see below) & gold is now up 11 on the news from Bank of Japan (see below).
AMJ (Alerian MLP Index tracking fund)
100 oz Gold Futures - ICUS - De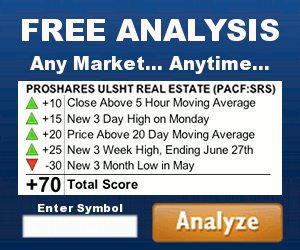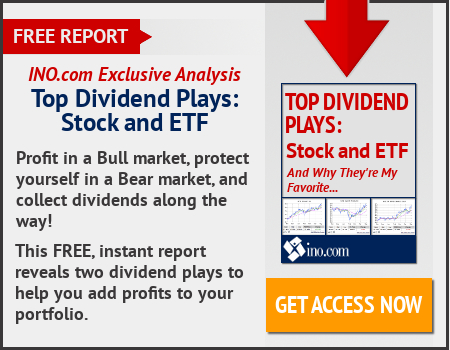 The Bank of Japan shifted the focus of its monetary stimulus from expanding the money supply to controlling interest rates, which some economists deemed as further evidence that BOJ policy had reached the limits of its effectiveness. The central bank said it would adjust the volume of its asset purchases, the core of its framework until now, as necessary in the short term to control bond yields, while keeping it at about ¥80T ($780B) annually over the long term. The BOJ also scrapped a target for the average maturity of its holdings of gov bonds. The changes will help the BOJ manage the impact of its purchases & negative interest rates on Japanese banks, whose profits have been squeezed by a narrowing of short-term & long-term yields. Governor Haruhiko Kuroda & the policy board kept that negative rate, imposed on a share of bank reserves, unchanged at minus 0.1%. Kuroda said the BOJ hadn't reached the limits of its bond purchases, & that the new measures strengthened the previous framework instead of scrapping it. An excessive flattening of the yield curve could harm the economy, he said. "As for the amount of government bond purchases, it could increase or decrease, as it relates to the economy, prices and in particular the financial markets," he added.
Oil traded near $45 a barrel after Algeria said OPEC may turn its informal talks next week into a formal session & weekly industry data showed US crude inventories declined. Nov futures rose by as much as 3.9%. OPEC ministers can transform the gathering into an extraordinary meeting since they'll all be present, Algerian Energy Minister Noureddine Bouterfa said. Supply needs to be cut by 1M barrels a day to rebalance the market & stabilize prices, he said. US crude stockpiles dropped 7.5M barrels last week, the American Petroleum Institute was said to report.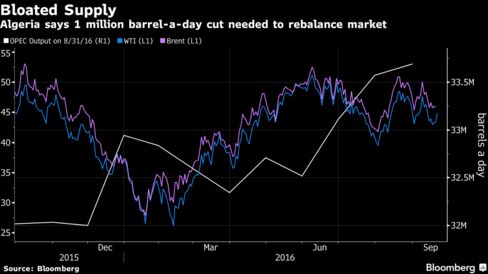 Oil has fluctuated since its rally in Aug on speculation OPEC & Russia will agree on ways to stabilize the market at the meeting. While Venezuelan President Nicolas Maduro said members are close to a deal, most analysts said an agreement to limit production is unlikely. A deal to freeze output was proposed in Feb but a meeting in Apr ended with no final accord.
Oil Advances Near $45 as OPEC May Hold Formal Meeting in Algiers
China stocks rose slightly, aided by strength in property & financial stocks, although the general mood remained cautious. The market was also underpinned by surge in major steelmakers as investors bet on the next target of gov-led restructuring. In Asia, sentiment generally got a lift from the Bank of Japan's decision to overhaul its policy framework as it ramped up efforts to revive growth & stoke inflation. Traders were also looking ahead to the Federal Reserve policy review later in the day, with focus on any clues on the timing of the next rate hike. The blue-chip CSI300 index rose 0.3%, to 3266, while the Shanghai Composite Index gained 0.1% to 3025. China's venture capital stocks also surged, after China published rules to promote healthy development of the industry.
Traders are anxiously waiting for Janet to give her report on the FOMC meeting. Gold is having a good day, negative bets on what Janet will have to say later today.
Dow Jones Industrials